General
OVERVIEW
With its alluring landscape, serene temples, and delectable cuisine, Vietnam is a popular tourist destination for Australians. In this most alluring area, discover countless cultures, stunning scenery, and fascinating history.
That's why to provide the Best Vietnam Tours from Australia, Premium Travel Vietnam offers you this tour package.
Day 1: Tan Son Nhat Airport Pick up.
Day 2: Ho Chi Minh city tour.
Day 3: Mekong Delta Day Tour – fly to Da Nang then Hoi An.
Day 4: My Son Sanctuary – basket boat.
Day 5: Half day cooking class at Red Bridge.
Day 6: Hue Transfer – Hue Citadel – Pagoda.
Day 7: Royal tombs – fly to Hanoi.
Day 8: Hanoi city tour – water puppet.
Day 9: Halong Bay – overnight on junk.
Day 10: Halong Bay visit – Hanoi Airport Transfer – End of tour/service.
Vietnam Package Tours from Australia Detailed Itinerary:
Day 1: Ho Chi Minh arrival
Our Vietnam Tours from Australia begins by coming to meet you up at Tan Son Nhat International Airport. And then we will transfer you to hotel in Ho Chi Minh city downtown. The rest is at your leisure.
Day 2: Ho Chi Minh city tour
We will start off the day by our car transfer to a famous place in this city – Cu Chi tunnels. This is one of the most heroic landmarks in the history of the country. Thus, the tunnels are 70 km away from Saigon and total length is 250km. At that time this system of tunnels was created by very simple tools and equipments by the people of Cu Chi.  Especially, it had kitchen, sleeping rooms, meetimg halls, Hoang Cam kitchen ect for all the people inside this tunnels. Thus, it has special architecture and it is listed as the legend of 20th century and becomes a "must see" site when you come to Ho Chi Minh city.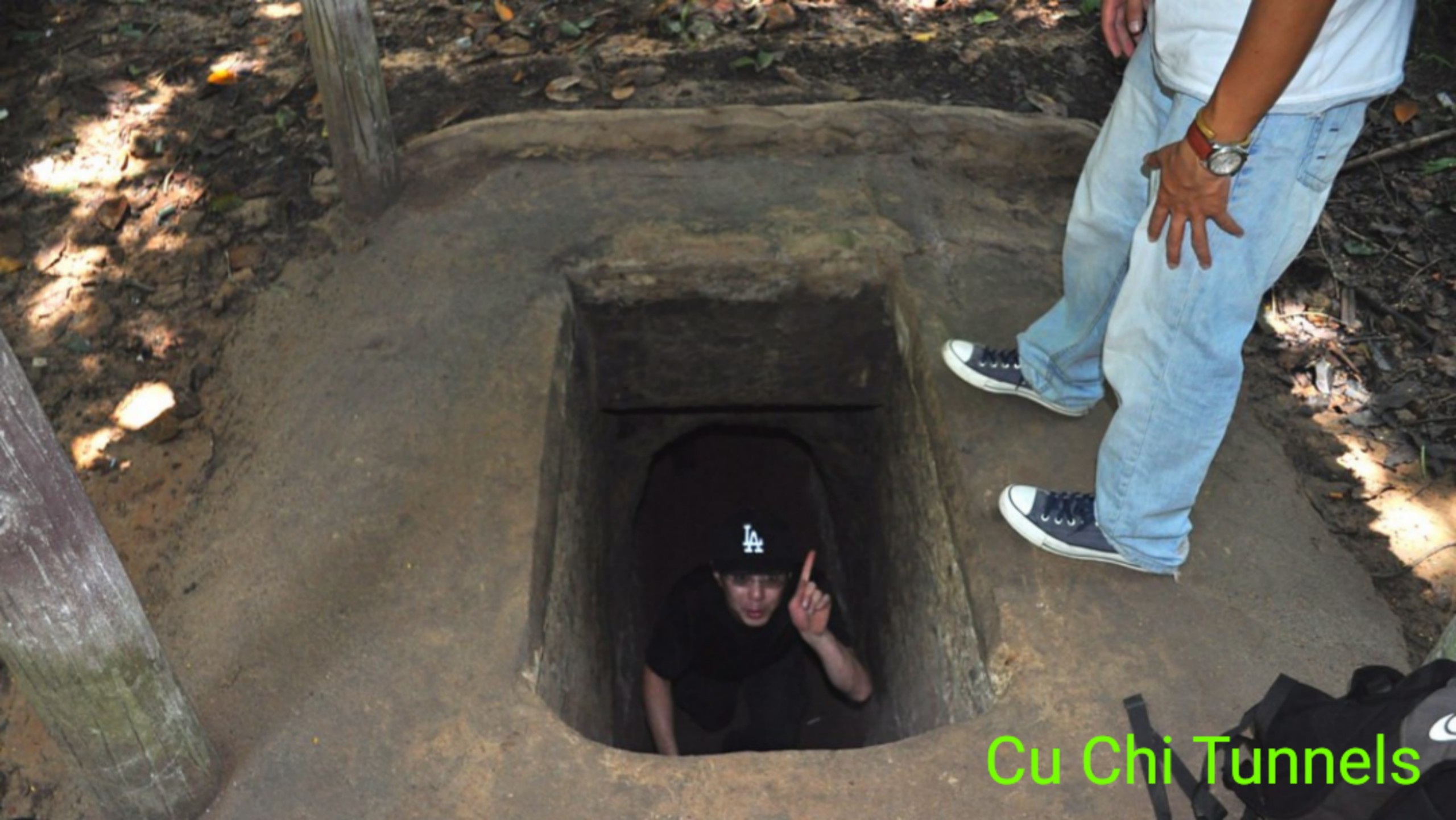 On arrival here, you will watch a short documentary film about this place and next you will visit War Weapons Museum. Following the tour is an experience to go under the tunnel to know harship, to admire skills and bravery of Cu Chi people in the war. Finish the tour, our guide will transfer you back to Ho Chi Minh city.
After enjoy lunch in a local restaurant, we then continue our trip to visit Saigon Former Post Office. This landmark is beautifully preserved by the Vietnamese people since French colonial times.
Thus, this Post Office was built from 1886 and 1891 and owned really intricate interior designed. Today, this spot is a landmark you should not miss when coming to vibrant Ho Chi Minh city.
Close by is Nothe Dame Cathedral Saigon, built in late 1880s by the French as a stronghold for Catholic community in Saigon at that time. Nowadays, it becomes a symbol for Catholic people in Ho Chi Minh city.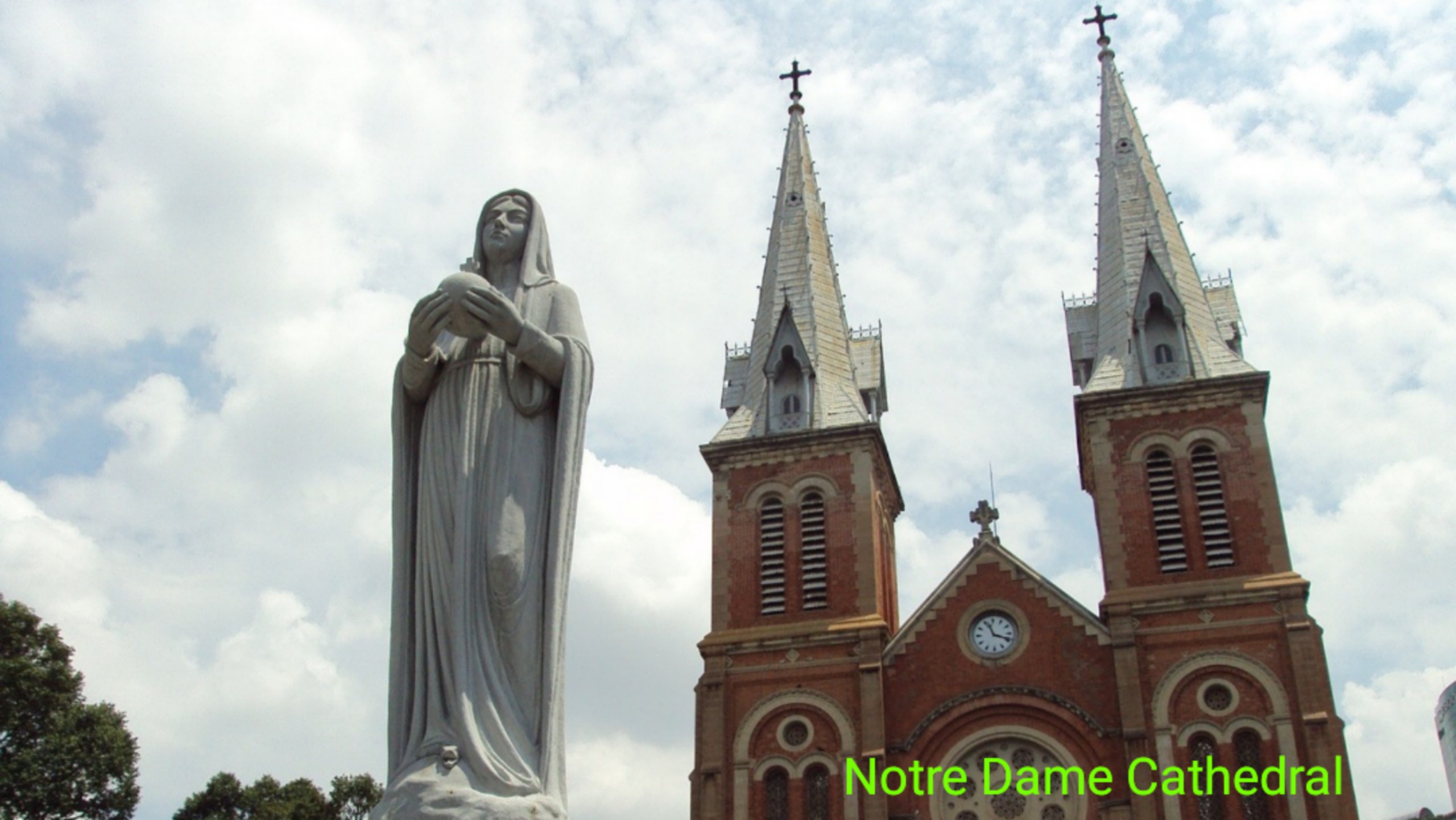 Lastly, we then go to sightseeing Presidential Palace – the former head quarters for South Vietnam government. It was the place where former Southern President Nguyen Van Thieu used as his office. Later, it fell into North Vietnam in 1975, ending longing brutal war in this country.
As you have done, we will take you back to your hotel and the rest of the day is at your leisure.
Day 3: Mekong Delta Full day – Da Nang Airport arrival
As the sun rises, we continue our Vietnam Tour Packages from Australia with car transfer to Mekong Delta – one of the main rice baskets for the country. Joining with us in this trip, you will have an opportunity to explore massive rice paddy fields, gardens of fruits, interlaced canals ect. This tour not only takes you to visit yearly fruit season, winding small inter canals but you also receive a big smile of the people here.
Upon reaching Tien Giang, you will get on one of the boats and sailing along Tien river. You will feel the peace and daily life of the local people on two banks of the river. Especially, you will see how the local people raise their fish in cages as well. It is so interesting for you.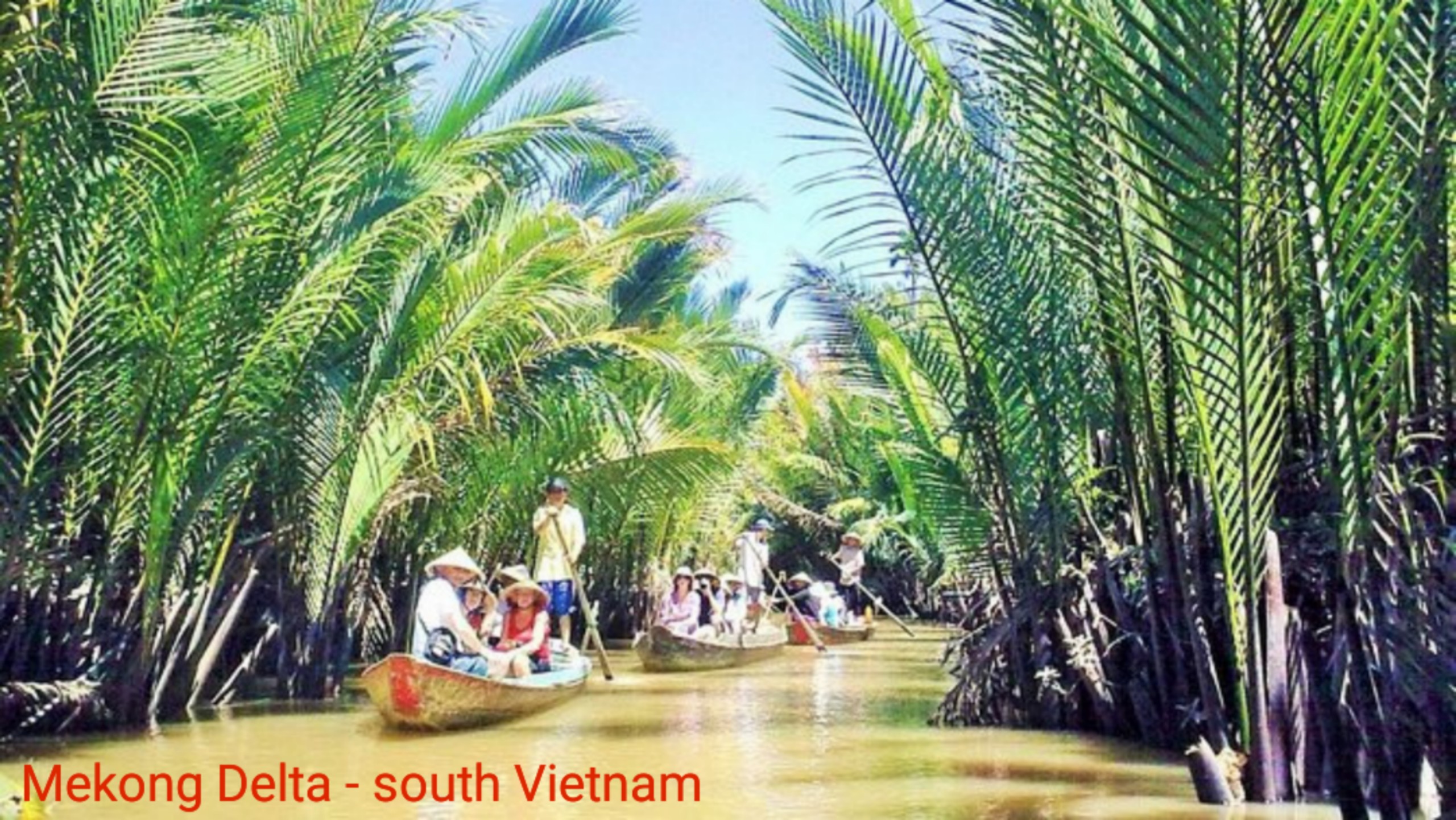 Arriving at Thoi Son islet, we will wander around the lovely village of Vietnam countryside anf visit a local home. Paying a visit to a fruit garden will be an enjoyable experience for you as you can eat fresh fruits of Vietnam.
Later on,  a local band will perform "Don Ca Tai Tu" (Southern Amateur Music) for you, since then you will realize more of the country's diversified type of music. This music is not only performed in festivals and parties but also in post-harvest time. Besides, the artists can play in the shade of trees, on boat or in a bright moonlight night.
Following that is another visit to a bee farming family and together we will know how they raise bees and harvest honey.
Moreover, we carry on with boat ride along tiny canal of Mekong Delta. Going back to the main river, we are then heading to Ben Tre province. Therefore, we will visit a local factory and you will find out how the locals make local specialty (coconut milk candy) as well as rice paper in Tan Thach commune.
Lastly, our boat continues taking us to Phung islet, you can visit a crocodile farm (fee on your own) before having lunch in a local restaurant with special dishes of the region.
Eventually, as you have done, our guide and driver takes you back to Ho Chi Minh city for late flight to Da Nang city.
Day 4: My Son Sanctuary – basket boat tour
Today, our Vietnam Package Tours from Australia is moving on with sightseeing to My Son Sanctuary – the former holy site of Cham people. So, located in a small valey surrounded by beautiful mountains is dozens of Hindu temples, towers dating back to 7th century.
My Son was the featured and typical Hindu complex in Southeast Asia. In the old days, the Cham had come here to give lots of offerings to Hindu Gods of Shiva, Brahma, Vishnu. And they prayed for the good crop, better weather, prosperity, especially fertility. That's why the Cham worship a set of linga and yoni in every main temple in My Son Holyland.
On arrival, we will be strolling around this site and you will have a chance to admire the talents, the skills as well as mystery of Cham Hindu temples. Through that, you will know more distinguised culture of Cham people in Vietnam.
As soon as you finish, we will transfer you back to Hoi An. After enjoy lunch in a local restaurant, we then take you to Cam Thanh Water Coconut Forest.
Accordingly, Cam Thanh is a fishing village in Hoi An city. Since tourists have come and book basket boat tour, lots of people have changed their job from fishing into service industry. Also, this area was the revolutionary of V.C guerillas in the war.
When we come here, let's enjoy basket boat ride and joining in exciting environment with local people to have an insight into fishing culture of Vietnamese people. Later on, we will transfer you back to hotel. End of the day is at your leisure.
Day 5: Cooking class
In the morning, the guide will come and meet you at the hotel lobby and collect for cooking class at Red Bridge restaurant. You will go to the market and select ingredients for your cooking course. Then, a short boat ride takes you to Red Bridge where you will learn how to make some of local specialties. Enjoy delicious lunch with various food then we will transfer you back to the hotel.
Day 6: Hue Transfer – Hue Citadel – Thien Mu Pagoda
After checking out at the hotel, we will directly transfer you to Hue city – the ancient capital of Vietnam in Nguyen Dynasty.
We then follow coastal road connecting Hoi An and Da Nang, heading to Hai Van Pass with beautiful Da Nang bay and pretty beaches on one side.
Coming at Hai Van, we will have a nice drive through this well-known pass in Vietnam. This snaking pass way gives you spectacular view of mountains and the sea. You can make some stop en route and take some photograph.
As we go down, we will stop for you to grab panoramic view of Lang Co town. Then following is another stop at Oyster farm to have a short break taking gorgous pictures of Lap An Lagoon.
In order to continue our journey, we are off to Hue city. At arriving, we will visit Hue Citadel – the fomrer head quarters of the Nguyen Royal family. Thus, it took 27 years for Gia Long and Minh Mang Emperors to build up this huge complex. And it was divided into 3 surrounding circles: The Citadel, The Imperial City and The Forbidden city. Although the site got damaged in Tet Offensive but many palaces, temples still remain intact.
Therefore, we will wander around and visit the splendor of Nguyen Dynasty i.e Noon Gate, Thai Hoa Palace, Royal Theatre, Truong Sanh Residence ect. You will know all about the former royal life of Nguyen Dynasty.
Finish up the day, we come to hotel in Hue for check in and the rest of the day is on your own.
Day 7: Hue city tour
Another new day begins, moving on our Vietnam Tours from Australia, we first go to the dock and sail dragon boat on Perfume river. You can watch sceneries and enjoy daily life of the local peole on two banks of the river.
Next, we are going to sightseeing Thien Mu Pagoda – the oldest Buddist pagoda in Hue. Built on 1601 and located on a small hill overlooking the Perfume river. The pagoda was an ideal spot for Nguyen Emperors in the old days who came and composed poetry. Today, it is holy place for Hue people to come and conduct their religious services.
To carry on the trip, we transfer you to Tu Duc tomb – the tomb that has Feng Shui concept from China. Built from 1864 to 1867, Tu Duc tomb became the place for Emperor to come and relax with the concubines. Besides, it played the role of summer resort and second home for the Emperor beside the Ciatdel. The tomb is worth it visiting because it has temples, palaces, lakes ect creating a romantic spot for nature lovers.
Ending the day is to sightseeing Khai Dinh tomb – the last tomb built in the Nguyen Dynasty. This tomb has the mixture between European and Chinese influences. As you walk up many stairs, you will see many statues of Vietnamese officials and animals standing on two sides. They mean that they will serve the Emperor in the next life. After visiting, we walk up a few more stairs and visit Khai Thanh Palace where the Emperors' remains are buried.
Later on, we then transfer you back to the hotel and you will have free time afterwards.
Day 8: Hanoi Arrival – Hanoi City tour
In the morning, wait at the hotel lobby and our guide will come to take you to Hue airport for flight to Hanoi.
As far as we are concerned, Hanoi is the concentration of 1000 years of distinctive cultural tradition, the heart of the country, the belief and the hope. In the old times, Hanoi appeared in history of the country in 1010 under the name Thang Long that means Ascending Dragon representing the country would fly high.
With its 1000 year old city, Hanoi has lots of temples, sacred tourist attractions. Hanoi is also the land of hero, undergoing 2 bloody wars. Thus, this city has a mixture of French-influenced architectural buildings and modern American styles.
Upon reaching Noi Bai airport, we will take you directly to city center and you may have something for your breakfast. After that, we will have Hanoi city tour. We then take you to visit Ho Chi Minh Mausoleum – an architectural building with big political meaning. It shows a deep sincere love of the Vietnamese people to Ho Chi Minh. We then pay a visit to Uncle Ho Stilt House, his fish pond, Ho Chi Minh museum and One pillar Pagoda.
Next, we stop at Tran Quoc Pagoda by the side of West Lake. Following the trip is to go to sightseeing Temple of Literature ( Van Mieu). So, it is a Confucious temple dedicated to many centuries of education and literature in Vietnam. The temple was set up to pay tribute to Chinese philosopher Khong Tu whose scholars are outstanding achivements.
Later on, you will enjoy lunch in a local restaurant. In the afternoon, we are then heading to Museum of Ethnology that offers a full detailed insight into the 54 ethnic groups of Vietnam. It is our effort to preserve cultural heritage as well as promote socio-cultural diversity of the country.
This museum gives a full details about Vietnamese ways of life: from religion to rituals, from habits to culture of all minority groups living across the country.
Upon finishing this spot, we will go back to the city center and sightseeing Hoan Kiem Lake, Rua Pagoda, Ngoc Son temple ect. As you finish, our guide and driver will transfer you back to the hotel.
Day 9: Halong Bay Transfer – Overnight on junk
As first sun arrays appear marking a new day, our Vietnam Tours from Australia continues our journey to Halong Bay, our driver will then take you passing through green rice fields of Hanoi outskirts. On the way, as your request, you can stop in a while and take pictures of rice fields or farmer working in the field if possible.
Reaching the port, you will get on the ferry to Cat Ba island, along the way you can see amazing view of the bay. Arriving the harbour, the crew welcomes you on board. Then cruise then go into the bay passing by floating fishing village and let's take your chance for obtaining great photos of limestones mountains.
Next, we will cruise into Dark and Bright Caves then 2-seat kayak will lead you through narrow water lanes of Karst mountains to reach the caves. Especially, they are the caves where famous movie King Kong was made.
Moreover, we will progress to Ba Trai Dao beach of Lan Ha Bay – a part of Halong Bay – a serene tourist paradise of Vietnam. This area is well known for unspoilt beaches and having around 400 islands.
Furthermore, you can kayak by yourself or just simply swim in crystal blue water of the bay. Besides, you can have an opportunity to glimpse the white headed langurs – a rare species that is found no where on the Earth.
After that, you will enjoy sunset party on the cruise, take a glass of wine or fresh fruits. Following is to have a nice dinner on board with our catering staffs, they are ready to provide you with delicious meal. As you finish, let's go to bed and have a wonderful time once in your life time.
Day 10: Visit the Bay – Viet Hai Village – Hanoi Airport Transfer
As the sun comes out, we continue our Vietnam Package Tours from Australia with Tai Chi lesson on the sundeck. You will admire endless miraculous scenery of the bay. After having a light breakfast and some coffee and tea, we are then cruising to Lan Ha Bay. This area is such an extraordinary surrounding landscape.
Later on, we will transfer you to Viet Hai village, you therefore take electric car going through tropical forests of this village, visiting bamboo houses (traditional ones in Vietnam). Stopping somewhere to chat with the locals to know more of their daily life.
Finally, check out your cabin and join in small cooking class where our chefs will instruct you how to make some basis Vietnamese dishes. Enjoy your lunch and we will cruise back to the dock. From here, our driver will directly transfer you to Noi Bai International Airport. We would like to end our Vietnam Package Holiday from Australia here. We wish you a safe flight home and having memorable time with Premium Travel Vietnam and hope to see you soon.
First, we (PTV) are a professional travel agent in Vietnam with more than 15 years working in tourism industry. Second, our boss came our to set up tour business from tour guide job. So we know how we care about our valued customers, how we listen and expect from you. Also, we will organize the tour so that customers will feel utmost satisfied and touch their heart. Third, we have representative in 3 main parts of Vietnam: North, Central, South so we are ready to assist you and be at your service 24/7. And lastly, we (Premium Travel Vietnam) is established for the demand of the customers from Australia who want to have Vietnam Tours from Australia and together we will the best of your trip with us.
Joining with PTV in this journey, we together create a new adventurous tour for Australians who wish to travel to Vietnam. This is a land of rich history, diversified culture, amazingly friendly people and spectacular landscapes as well as world class cuisine. We take you to all well know historical, natural heritages from Halong Bay to Hoi An ancient town, Hue ancient capital, My Son Holyland in this journey.
Moreover, we have a chance to visit Hanoi – a city of 1000 years of foundation, city of peace in Asia. Heading southward of Vietnam, you will come to little Venice of Vietnam: Hoi An, or Hue: peaceful relaxing city by Perfume river. Furthermore, you get a chance to explore featured cuisine of this region.
And lastly, our journey takes you to southern Vietnam to sightseeing splendid Ho Chi Minh city, massive green Mekong Delta with colorful lifestyle, floating markets, gardens of fruits ect. All highlights will be included in this trip and we promise to give you the Best Vietnam Package Tours from Australia.
Please send an email to us at premiumvietnamtravel@gmail.com, we will promptly response to you. Or contact us at Whatsapp at 0084 979613777. We are honored to serve you.
Tour inclusion
Tour exclusion
– Hotels

– All inclusive domestic flights

– Our newest vehicle with air conditioning

– Experienced driver

– English speaking guide

– Entrance tickets to all sightseeings

– Cold water and wet tissues daily

– Meals as mentioned in the program

– International flights

– Travel insurance

– Other personal expenses

– Soft drinks and beverages

– Tips and gratuities for guide and driver

Things to bring
Vietnam Travel Weather Tips

-Fully charged camera; Sun cream; Climbing or Appropriate shoes; Caps/hats; Sun glasses;

– Insect spray; Shoulder covers; Medicines; Appropriate clothing; Electronics; Travel books

– North Vietnam: spring from Feb to April, summer May to July, autumn from Aug to Oct, winter from Nov to Feb.

– Central Vietnam: rainy season from Sep to Feb, dry season from Mar to Aug.

– South Vietnam: rainy season from May to Nov, dry season from Dec to April.
Children policy
FOC for children under 5 years old
50% charge for children from 6 to 12 years old
Full charge as adults for children over 12 years old
So, if you plan to travel to Vietnam from Australia (Sydney, Melbourne, Adelaide, Perth, Brisbane, Canberra). And would like to find a professional tour operator/ best travel agent in Vietnam, DO NOT hesitate to contact us:
Website: https://premiumtravel.info/tours
Email: premiumvietnamtravel@gmail.com
Whatsapp/Viber at 0084 979613777
We highly respect your choice and make your trip a memorable one.
Copyright by Phong Nha Pioneer Travel, see the original link here
Notes: