General
Located in the heart of the nation, Central Vietnam is known for its fascinating war history amid stunning sceneries, it is also packed with many historical sights, cultural interests, alluring beaches and magnificient beaches. Hence, Hoi An ancient town, Hue Heritage City, Phong Nha are among the central's outstanding gems. To help out travelers sightseeing this charming and graceful area, Premium Travel Vietnam organise Central Vietnam Tours.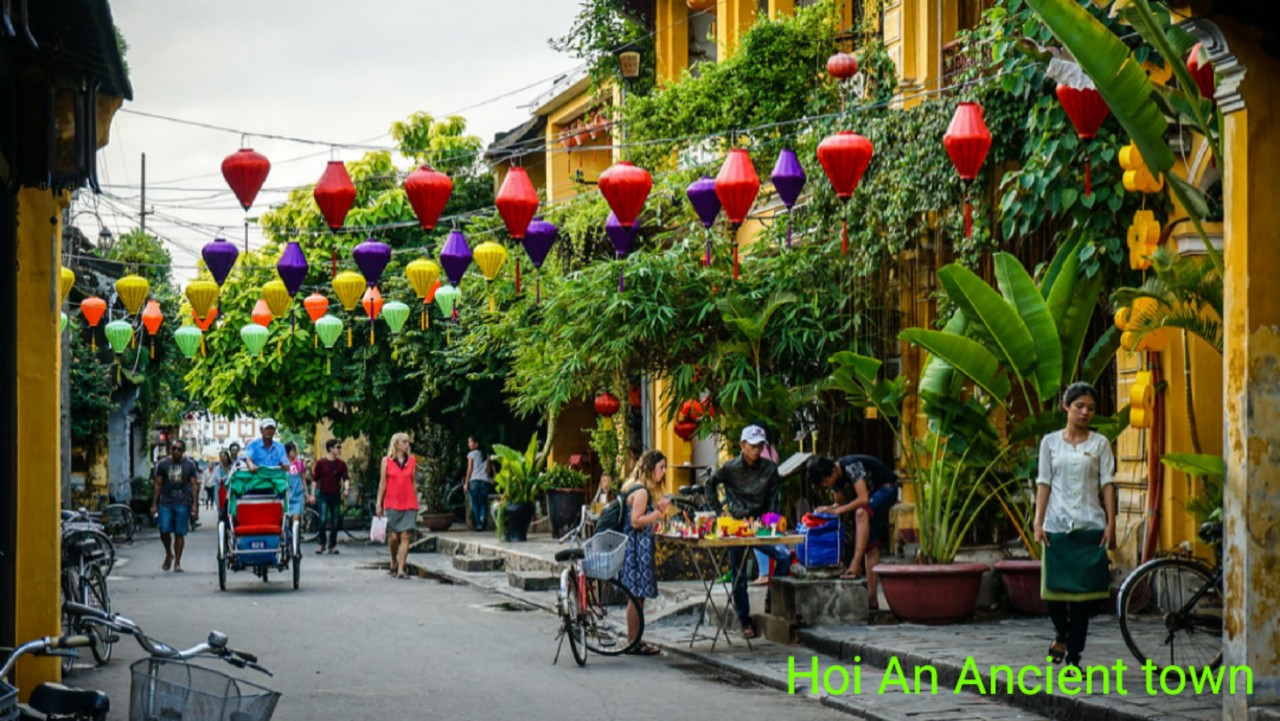 WHAT ARE PLACES OF INTERESTS IN CENTRAL VIETNAM TRIP?
MY SON SANCTUARY
A system of Hindu Temples built by the Champa people from 4th century till 13th century. Hence, it became the most important religious center for the Champa who presented to Hindu Gods. Out of 70 temples in original times, there are now roughly 2o temples and towers. My Son Sanctuary was designated as World Cultural Heritage on December 4th, 1999.
HOI AN ANCIENT TOWN
The former trading port of Hoi An illustrated the cultural exchange between many countries such as China, Japan, India, Portugal…Thus, Hoi An was the busy trading port of Vietnam and it still today retains many Chinese and Japan influenced architectures such as old houses, temples, wells, pagodas. and so on. Hoi An was also designated as World Cultural Heritage on December 4th, 1999.
BA NA HILLS
A new sightseeing on the top of Ba Na Hills Nui Chua Mountain which is 45 minute drive west of Da Nang. The site used to be the summer resort of the French and recently it has been renovated to attract thousands of tourists to come to enjoy Vietnam's biggest indoor amusement park. And by the way, they can admire Golden Hands Bridge which becomes a new symbol for Ba Na Hills.
MARBLE MOUNTAINS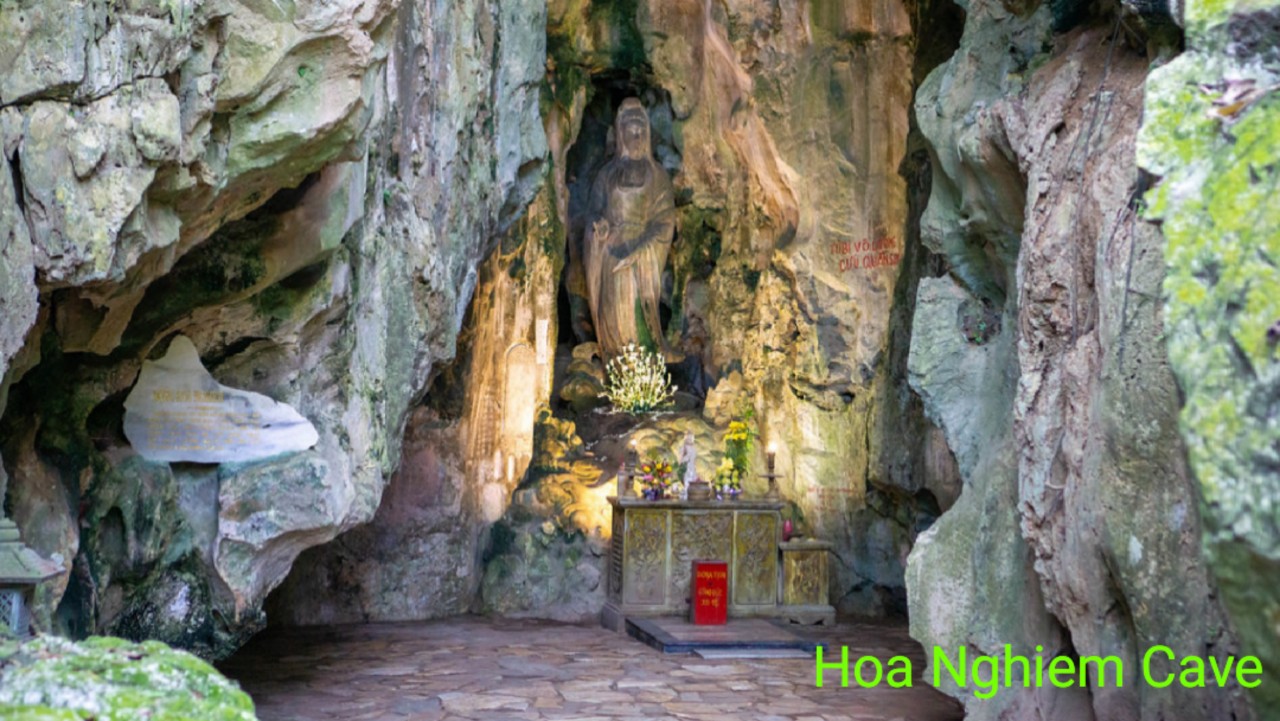 A cluster of five marble mountains well known for its Buddist temples, caves, grottoes…Some of the caves were hide out for soldiers in the Vietnam war. Marble Mountains belong to Da nang city and once you get here, you can overlook Co Co river and Non Nuoc Beach nearby.
CHAM MUSEUM
An indoor museum locates in the heart of Da Nang city and it displays lots of Hindu artifacts carved by the Cham people whey the kingdom of Champa ruled the central Vietnam. Thus, you get more understanding of Cham culture when you get here.
HUE CITADEL
A fortress built the emperors of Gia Long and his son Minh Mang from 1820 to 1840 to protect the Nguyen Royal family. Inside this 500 hectare complex, there are over 100 buildings to reflect the former royal life of the most glorious dynasty in Vietnam – Nguyen Dynasty.
THIEN MU PAGODA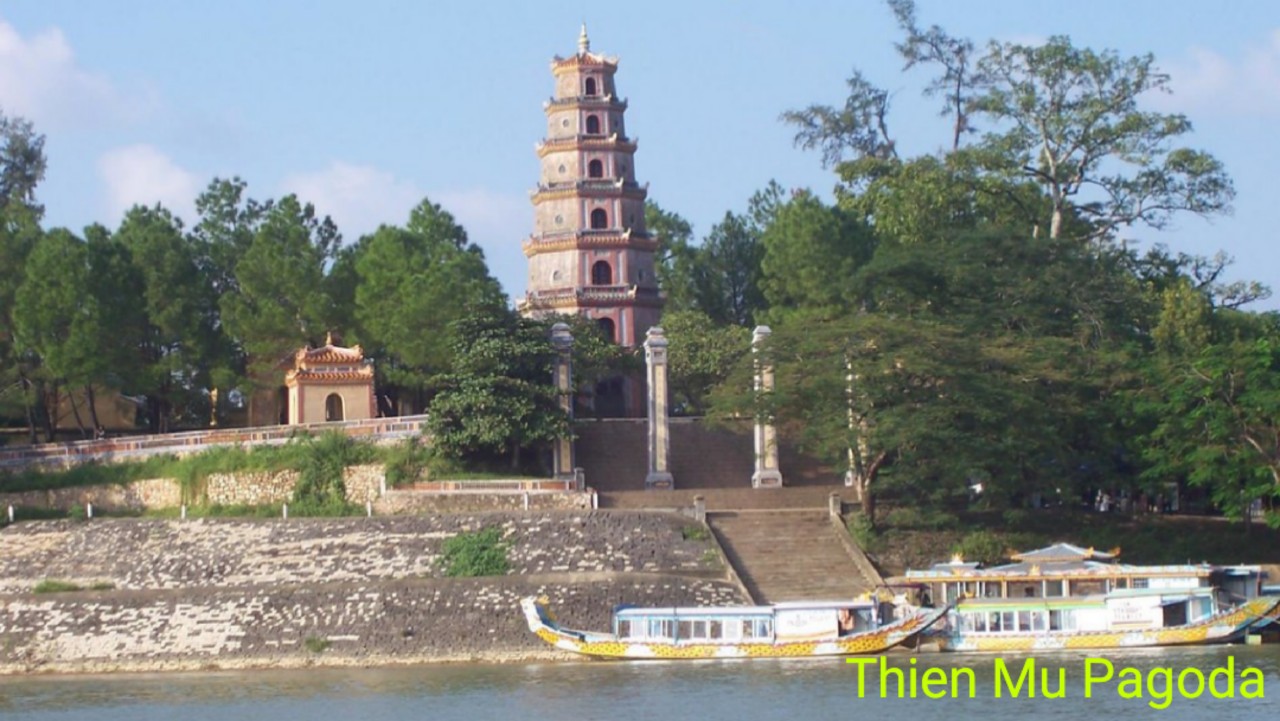 One of the oldest Buddist pagodas in Hue built in 1601. The Thien Mu Pagoda draws attention from tourists and local people because it has a beautiful location by the Perfume river.
TU DUC TOMB
A final resting place of the fourth emperor of Nguyen Dynasty. The tomb of Tu Duc remains almost intact during the war in 1968 and today it becomes one the places in Hue that you must visit.
KHAI DINH TOMB
A huge castle lying in the middle of the forest. Once you get here, you can sightseeing one of the most expensive tombs and sophisticated ones built under Nguyen Dynasty.
MINH MANG TOMB
It has the name of the most romantic and the nicest tomb under the rule of Nguyen Dynasty. Upon coming here, you will know a lot about the life and the cause of Emperor Minh Mang. By the way, you can admire special architectures designed in the old days.
CENTRAL VIETNAM ITINERARY:
Day 1: Da Nang Airport arrival
To start our Central Vietnam Tours, we will come and meet you at Da Nang and then transfer you to Hoi An. On the way, we stop at Marble Mountains and visit. So, Marble Mountains have 5 marble mounts which symbolize for 5 elements of universe: Water, Wood, Fire, Metal and Earth. Reaching here, we take lift up and wander around and visit some Buddist temples, pretty caves as well as some panoramic views from the top. Especially, we will come and visit former hospital and hiding place of the local people in the Vietnam war. This cave is marvelous due to its mixture of incense, smoke, sunlight in sunny days. After that, we go back to the car and then directly go to Hoi An. You can do hotel check in afterwards.
Day 2: My Son Sanctuary – basket boat tour
My Son Sanctuary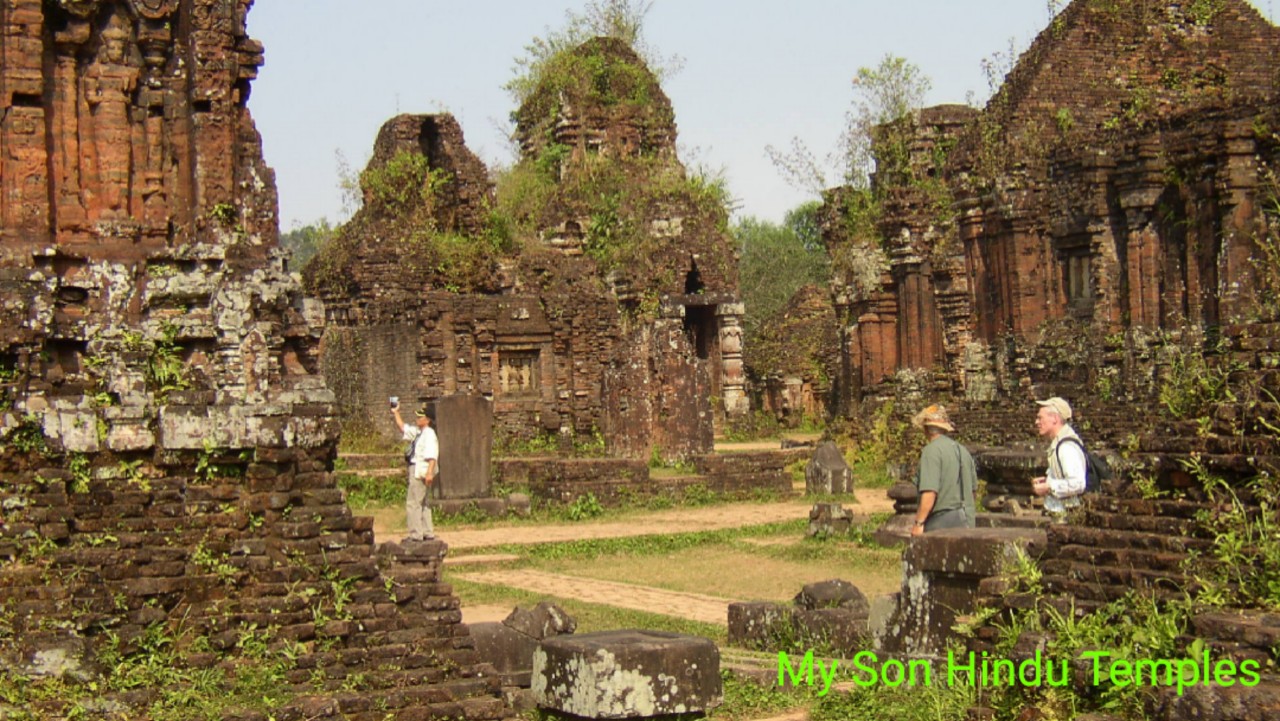 As the sun rises, we will continue our Central Vietnam Tours by a short drive to My Son Sanctuary – the former holy site of the Cham people in Vietnam. In a lush green forest are dozens of red bricks and temples dating back thousands years ago. Hence, My Son Holy Land was the most sacred and typical Hindu place for the Cham people who usually came to offer ceremonial objects to Hindu Gods such as Shiva, Brahma, Vishnu. By the way, the people prayed for their better crop, prosperity, fertility for the whole kingdom.
As we know, My Son was firstly discovered by the French and it had a total of more than 70 temples and towers. Unluckily, the war ruined a lot of them and as many as 20 temples are survived. On arrival, we will stroll around and visit the main site B, C, D groups of My Son. Following that is another visit to the restored groups of G, E and F and see, admire perfect skills of the Cham people. Then enjoy Apsara show – traditional music performance of the Cham. As we finish, we go back to the car and then go back to Hoi An.
Basket boat tour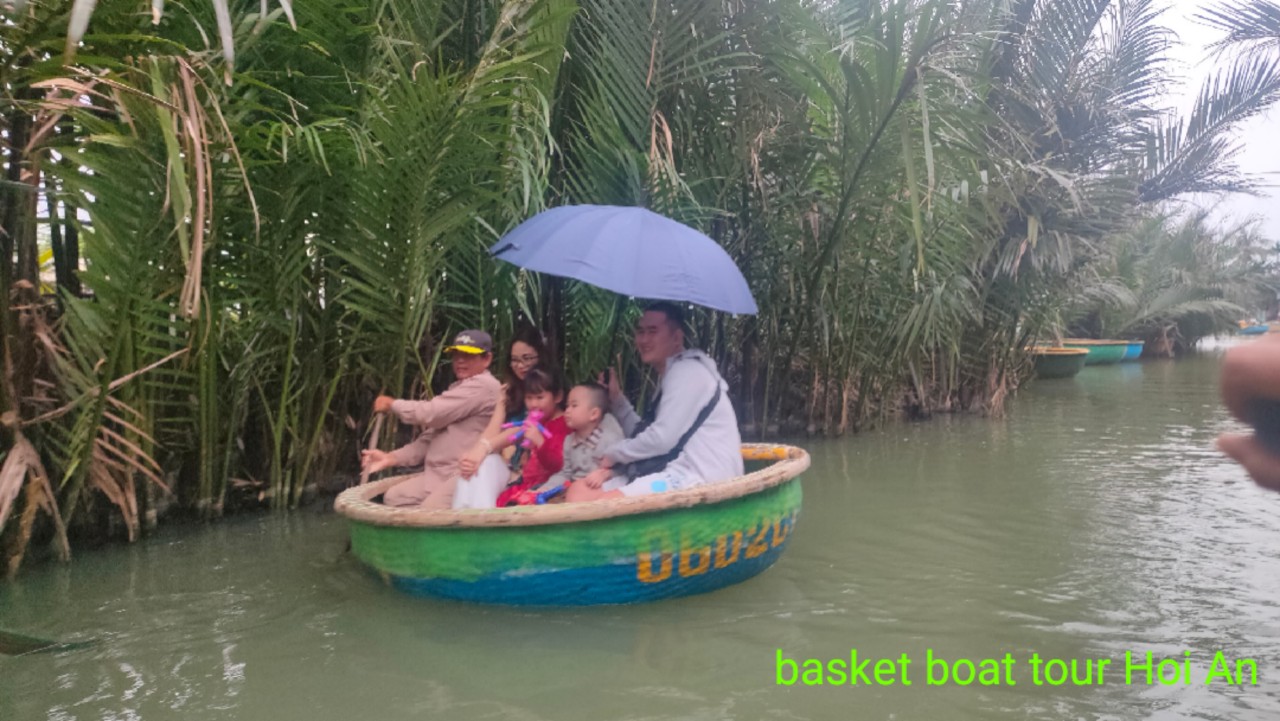 We might take you to a local restaurant for you to taste some of Hoi An's specialties. Then we take you to Cam Thanh Eco Village for basket boat ride. Therefore, Cam Thanh village is a rustic farming area of Hoi An and is known as the place for ecological tours. When we arrive here, we will get on one of unique boat called basket and then sail inside the coconut jungle and have fun. The boatman will show you how to paddle as well as making some origami souvenirs from coconut products. You can enjoy Gangnam style performance and even see fisherman casting fishing nets into the river as well. Later on, as you finish, we transfer you back to the hotel.
Day 3: Ba Na Hills Trip
Ba Na Hills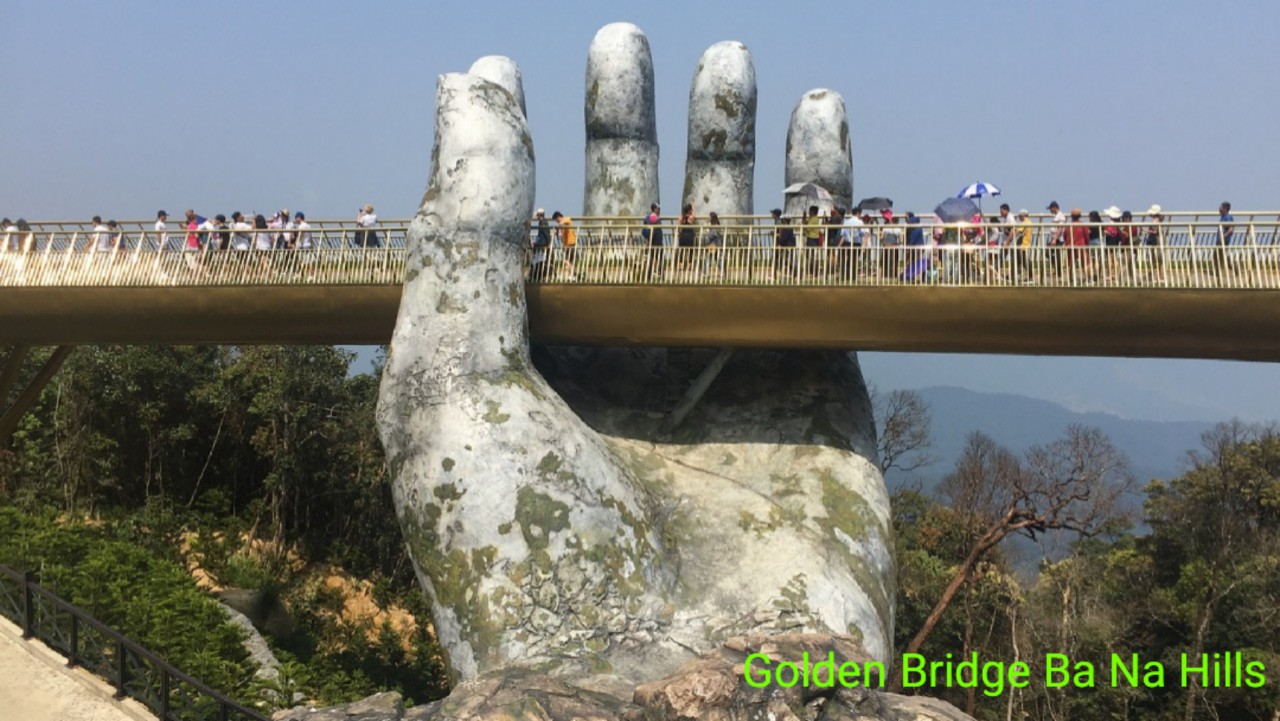 Today, we are heading to Da Nang city and visit famous attraction – Ba Na Hills. Thus, this is one of our highlights of Central Vietnam Tour Package. As we know, this place is now very popular on world map. Dating back to 1930', Ba Na was the summer resort and recreation spot for the French officials.They had chosen Da Nang's highest point and enjoyed the holiday.
Today, Ba Na is well known tourist spot in Vietnam. Also, it is one of the biggest indoor amusement parks in Vietnam. Besides, Ba Na is not only known for its longest cable car system in the world but it also has beautiful weather, outstanding views attracting millions of visitors every year.
Upon reaching Ba Na, we commence taking cable to Golden Bridge that is popular worldwide. Followed by visits to French wine cellar, Flower Garden, Sakyamuni Buddha. You will have great chance for photos. Next, we will take second cable to reach the summit of Ba Na and enjoy lots of activities here.
Furthermore, we will wander off and visit Fantasy Park, Square Du Dome, replica French Catholic Church, Wax Museum, Buddist temples ect. As we finish, we go back to the car and go back to the hotel.
Day 4: Hue Transfer – Hue Citadel
Hue Transfer
In the morning, you will check out the hotel and then we proceed our Central Vietnam Tours to Hue. On the way, we will pass through scenic Hai Van Pass for you to enjoy spectacular views of the pass. We then make some stops on the way for you to take some photos as well. Next, we go down and then stop at Lang Co beach for the panoramic photo of this lovely village. From a distance, we can see pretty sandy beach of Lang Co.
Next, the tour moves on to Hue through lagoons, rice paddy fields, higway 1A ect. You can realize how rustic Vietnamese countryside is.
Hue Citadel
Upon arriving in Hue, we first sightseeing Hue Citadel – the huge complex built by the Nguyen Dynasty as home for all royal members. We then stroll around and visit Noon Gate, Thai Hoa Palace, Royal Theatre and Truong Sanh Residence ect. You will know more daily life of the Emperors and his servants. The following is hotel check in. Then the rest of the day is on your own.
Day 5: Thien Mu Pagoda  – Emperors' Tombs  – Airport Departure
Thien Mu Pagoda
As the morning sun rises, we will start off the day in Hue by boat ride on Perfume river. The river is so charming and pretty. On the way, your camera is handy to take pictures of landscape on two sides.
Upon reaching Thien Mu Pagoda, we walk up stairs and visit this scenic spot. Located on a small hill overlooking Perfume river, Pagoda of Heavenly Lady used to be for the Emperors who came to write poetry. Today, this is a solemn place for Hue buddist people coming to make their best wishes. We then wander off around and visit 7-level Phuoc Duyen Pagoda, Triple gate, Dai Hung Sanctuary and an old car of Superior monk Thich Quang Duc used for his self-immolation in Saigon 1963.
Afterwards, our next place is tomb of Tu Duc Emperor. Accordingly, this 12 ha construction is so attractive due to its green garden, small lakes and islands. The Emperor of Tu Duc had chosen this as his summer home and recreation with his concubines.
On arrival here, we then stroll around the tomb and we sightseeing the temples where the Emperor and his Empress are worship then a short walk to the tomb where the Emperors' remains are buried.
Following that, we are off to Khai Dinh tomb. This tomb was the last one built in Nguyen times and it strongly had European influences with all decorations of former French architectural styles.
From a far, the tomb seems like a castle on the hill and we can see a lady buddha statue far ahead and two other hills as guardians for the Emperors' final resting.
Finally, when we finish, we will take you to Hue airport for departure flight. So, our Central Vietnam Tours will come to an end here. Premium Travel Vietnam wish you had the best time with us.
WHY DO YOU CHOOSE CENTRAL VIETNAM TOUR PACKAGE WITH US?
First, booking with us in this tour, we will share with you all the best sightseeing of central Vietnam. From Hindu temples in My Son Sanctuary to Ba Na Hills Golden Bridge in Da Nang as well as various ancient relics of Nguyen Emperors in Hue. All remind you of the splendid period of Nguyen Dynasty. Second, this is best privately designed trip for you and family in central Vietnam. Let's book Central Vietnam Tour Package with Premium Travel Vietnam. We will make your holiday a memorable, unforgettable one.
CENTRAL VIETNAM TOUR 5 DAYS PRICE, INCLUSION, EXCLUSION?
PRICE
Kindly contact us at premiumvietnamtravel@gmail.com or reach us via whatsapp at 0084 979613777 for more details about Central Vietnam Da Nang Tour. We will promptly response to you. And it is our honor to serve you.
WHY CHOOSE US
Premium Travel Vietnam is one of the leading tour operators in Vietnam and have more than 15 years in the business industry. Let's choose us  for the Best central Vietnam Tours 5 days with the best price.
We always provide a premium tour service while maintaining a competitive quote for you.
TOUR INCLUSION
4 – seat private car with air conditioning
Experience English speaking tour guide.
Lunch (Vietnamese food).
All entrance tickets
Water and tissues
TOUR EXCLUSION
Travel insurance
Tips and gratuities
Personal expenses
Other services not mentioned in the tour program
CENTRAL VIETNAM PACKAGE: THINGS TO BRING, TRAVEL GUIDE, CHILDREN POLICY
THINGS TO BRING
Sunglasses
Sunscreen
Beach towel
Swimming suite
Camera
Insect spray
Shoulder covers
TRAVEL GUIDE
In months of October, November, December, January, February; it normally rains in central Vietnam; sometimes floodings happen. Let's bring rain coats/cold jackets with you. For the rest of the year, it is usually hot and humid.
Travel consideration is applied if you travel here between September and December due to the rainy season.
CHILDREN POLICY
FOC for children under 5 years old
50% charge for children from 6 to 12 years old
Full charge as adults for children over 12 years old
HOW TO BOOK CENTRAL VIETNAM HOLIDAYS?
So, if you come to Hoi An, Da Nang, Hue or Central Vietnam and would like to find a professional tour operator for the Best Central Vietnam Holidays, or for more package tours and itineraries, do not hesitate to contact us:
Premium Travel Vietnam
Email: premiumvietnamtravel@gmail.com
Whatsapp/Viber at 0084 979613777
We highly respect your choice and make your trip a meaningful one
Copyright by Phong Nha Pioneer Travel, see the original link here
Customers' Review on Tripadvisor:
https://www.tripadvisor.com/ShowUserReviews-g298085-d12997047-r667795152-Premium_Travel_Vietnam-Da_Nang.html