General
OVERVIEW
Travelling in Central Vietnam should be on your bucket list of vacation for the fact that central Vietnam is always welcoming for its stunning beaches, marvelous landscapes and amazing sights. Thus, it will be unmissable place for you and your family coming to uncover and explore this region with Premium Travel Vietnam. To realize your dream, we together discover some of the well know tourist attractions in central Vietnam such as Hue, Hoi An, Da Nang, Phong Nha Park. This is the best Central Vietnam Itinerary that we can offer.
CENTRAL VIETNAM ITINERARY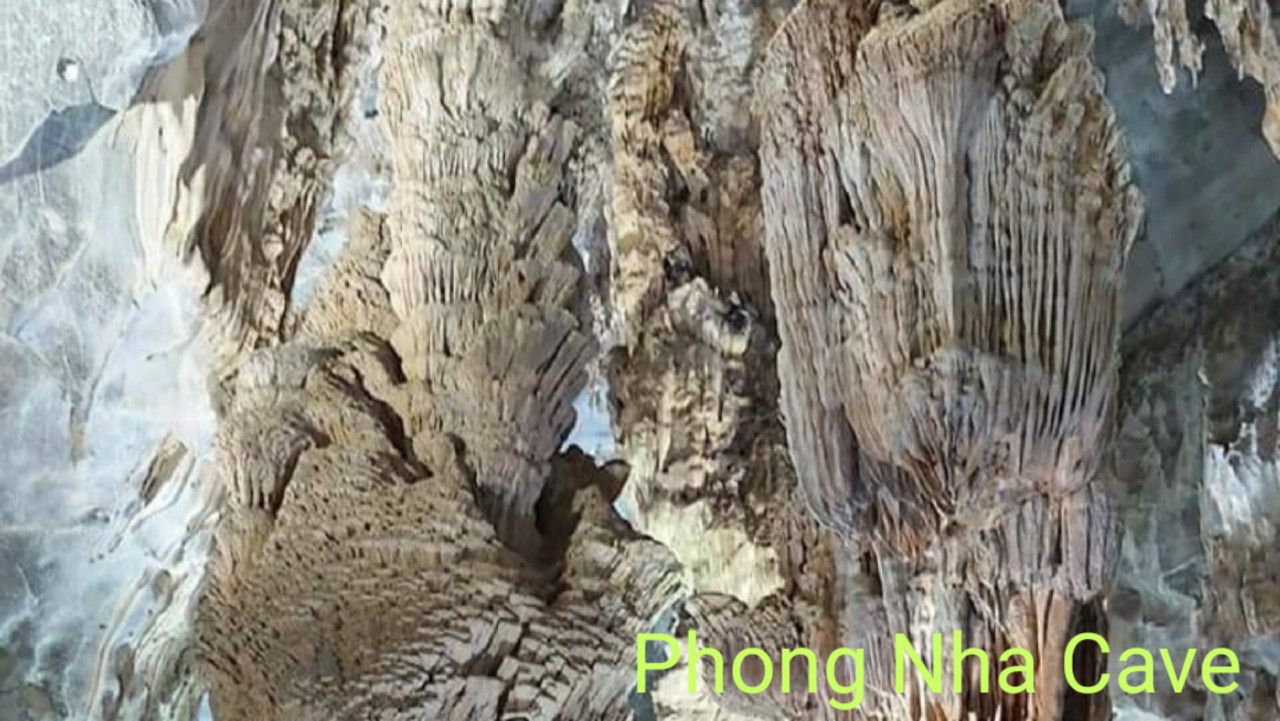 Day 1: Phong Nha – Paradise Cave
Central Vietnam Itinerary begins with the pick up at Dong Hoi airport then we will transfer to hotel for refreshing. After that, we will be heading to Phong Nha National Park where we explore two caves including Phong Nha Cave and Paradise Cave.
Belong to Phong Nha Ke Bang National Park, it's known for having Asia's oldest limestone mountains, dating back 400 million years, with over 300 caves and beautiful underground rivers. And UNESCO has designated PhongNha Ke Bang National Park as a World Heritage Site. Thus, this is a  must see cave in Vietnam.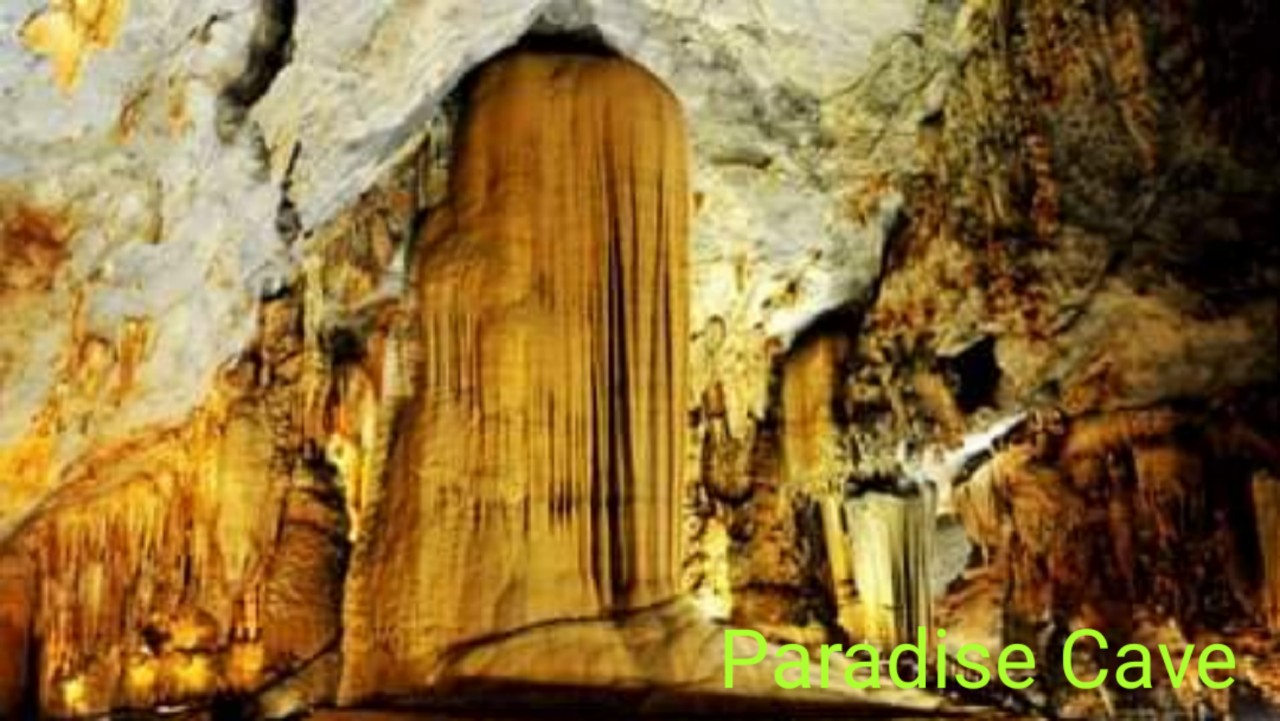 Reaching Son river, board a boat upstream the Son river, you will see images of the youngsters enjoying fun on the shoreline, and you will have the opportunity to witness the daily life of the local people. A spectacular comes out in front of your eyes.
Conquer the Phong Nha Cave (Water Cave): This is the Southeast Asia's longest Cave boasts beautiful limestone scenery, underground river systems, and the world's special stalactite. As the boat goes in, take your chance to explore Bi Ky cave, Co Tien Cave and enjoy the gorgeous stalactites blocks that nature has fashioned over thousands of years.
Upon finishing, we continue our trip to Paradise Cave. Thus, the British Cave Research Association initially discovered Paradise Cave in 2005, and it is the largest and most magnificent cave in the Phong Nha – Ke Bang area. Besides, the cave's splendor is claimed to be reminiscent of an imperial castle, and it was well-received with simple entry, great walkways, and fantastic feature lighting, making it extremely remarkable to visit.
At the end of the day, we will transfer you back to the hotel. Overnight in Phong Nha.
Day 2: Phong Nha Transfer to Hue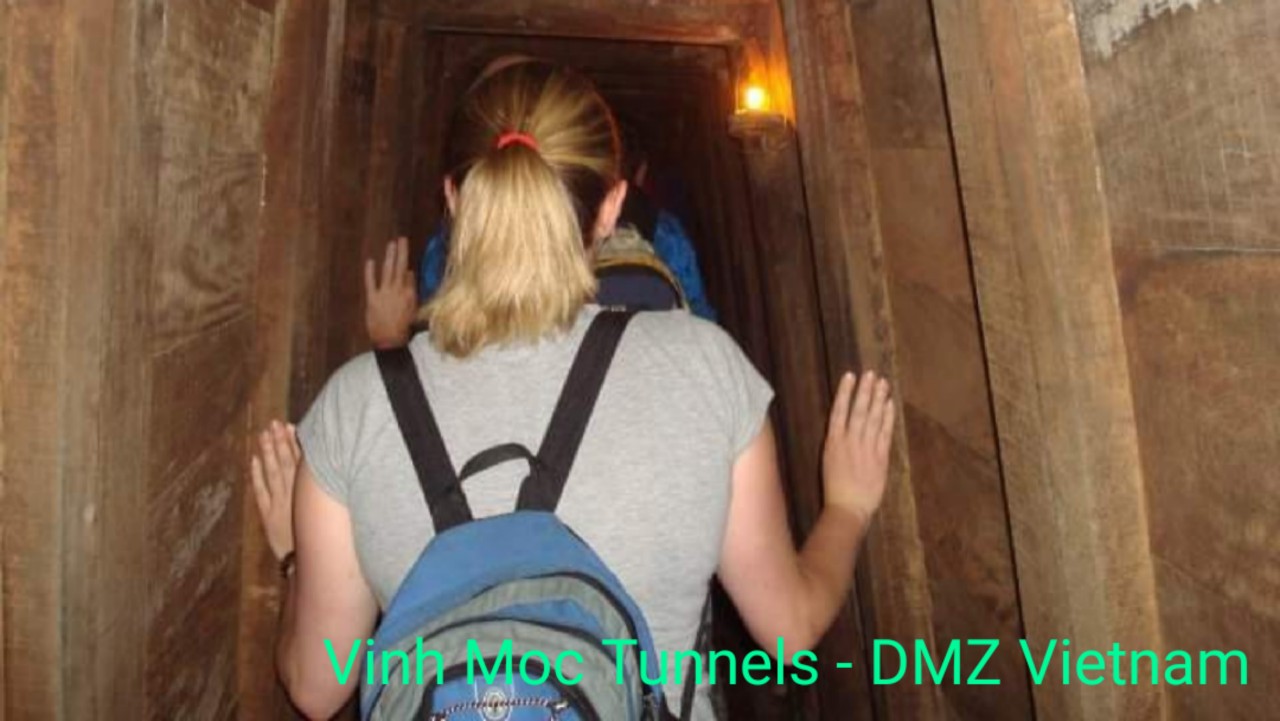 Today, our Central Vietnam Itinerary proceeds with a private car transfer to Hue ancient capital. On the way, we pass by DMZ Vietnam (Demilitarized Zone Vietnam) or 17th parallel. Hence, this DMZ witnessed the pain, endurance, bravery of Vietnamese people in the war.
Our first sightseeing today, we will make a stop at Vinh Moc tunnels, which are a network of tunnels dug by villagers seeking cover from bombings during the American War, and where an entire town lived and battled for two and a half years.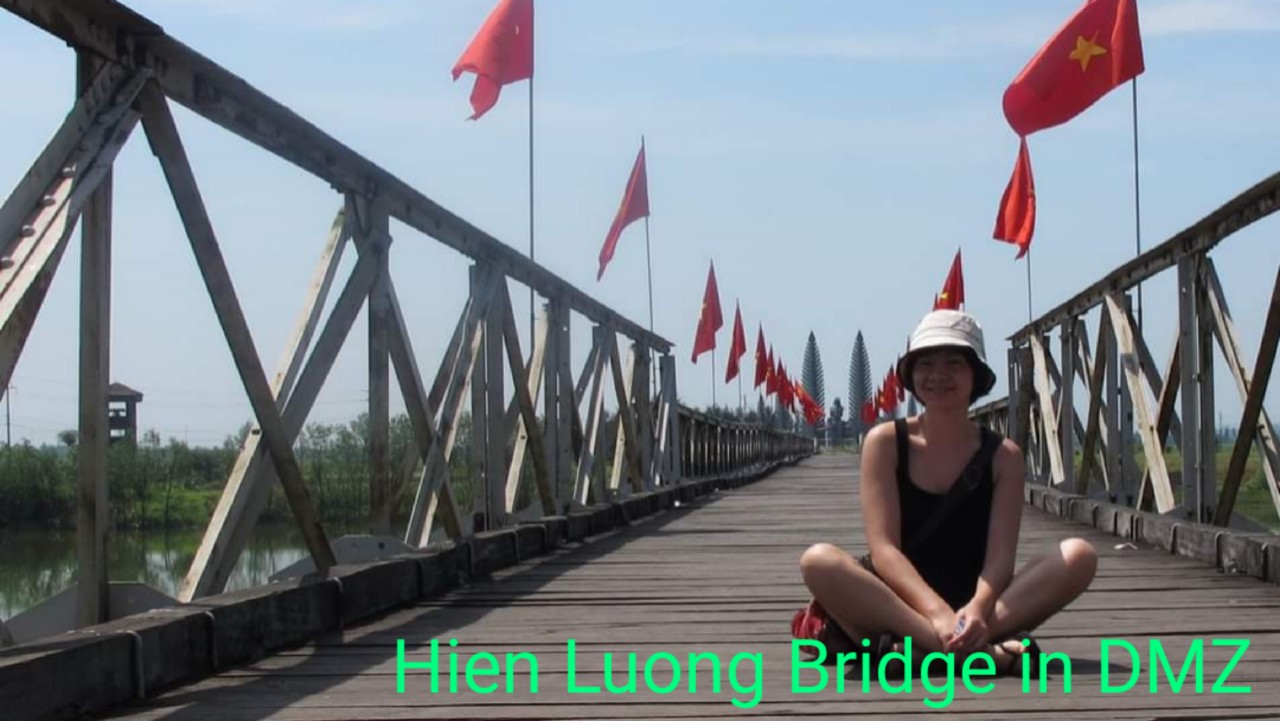 Moving on our central Vietnam Itinerary, we then head our trip to Hien Luong Bridge, Ben Hai River which served as the former border between North and South Vietnam from 1954 to 1972. In addition, you will see more relics around the area and you will know more of Vietnam war.
Arriving in Hue late afternoon, we then transfer you to Hue hotel for check in and the rest of the day is at your leisure.
Day 3: Hue City Tour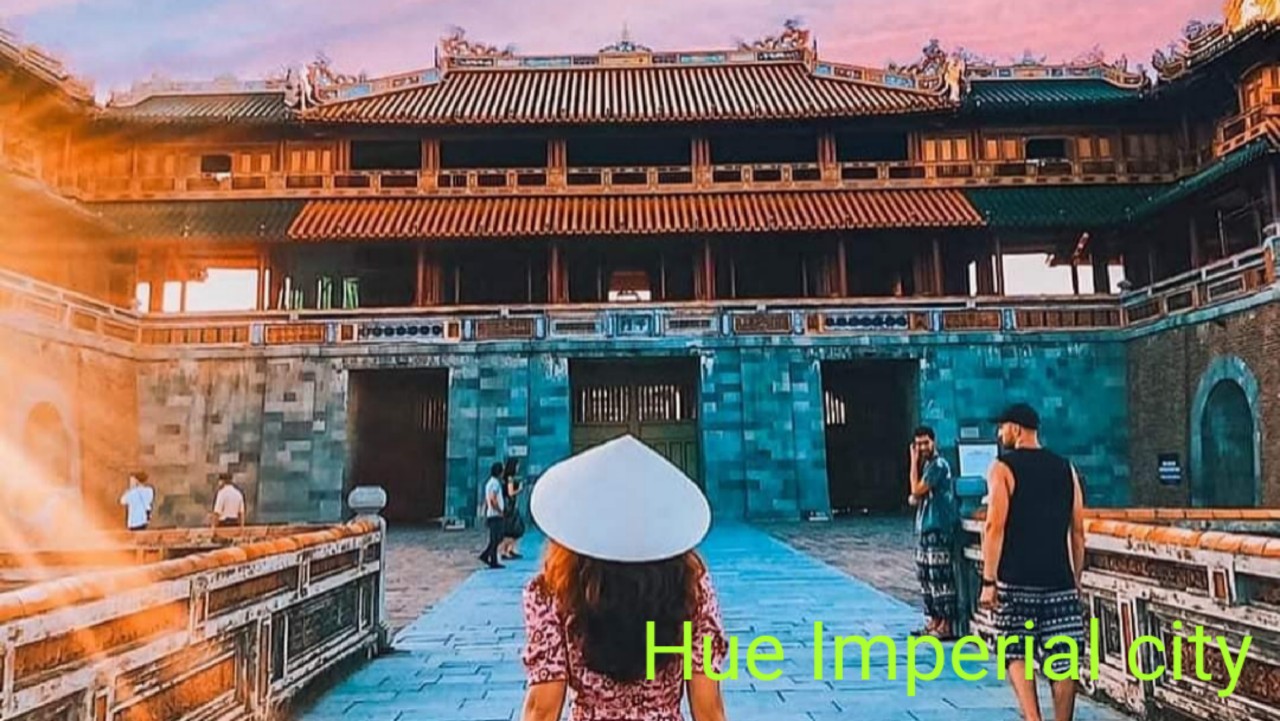 Another day has come in the Land of ancient capital city of Vietnam – Hue, so our Central Vietnam Itinerary 8 days continue to enjoy Hue Sightseeing today.
Therefore, in the morning, we will embark a boat journey upstream on the poetic Perfume River to reach Thien Mu Pagoda, Hue's most famous religious landmark. You will be then transported to An Hien Garden House to view its traditional beauty. Following that, our guide will accompany you to the World Cultural Site – Hue Imperial City.
In our walking tour of Hue Citadel, we will sightseeing 9 Holy Cannons, Flag Tower, Supreme Harmony Palace, Nine Dynastic Urns, Palaces, Temple, and Ruined Forbidden Purple City. Many of them were bombed out during the French and American Wars, and they are currently being restored. So, our tour guide will tell you about the Emperors' daily lives with their wives – concubines – eunuchs, as well as the country's and region's history.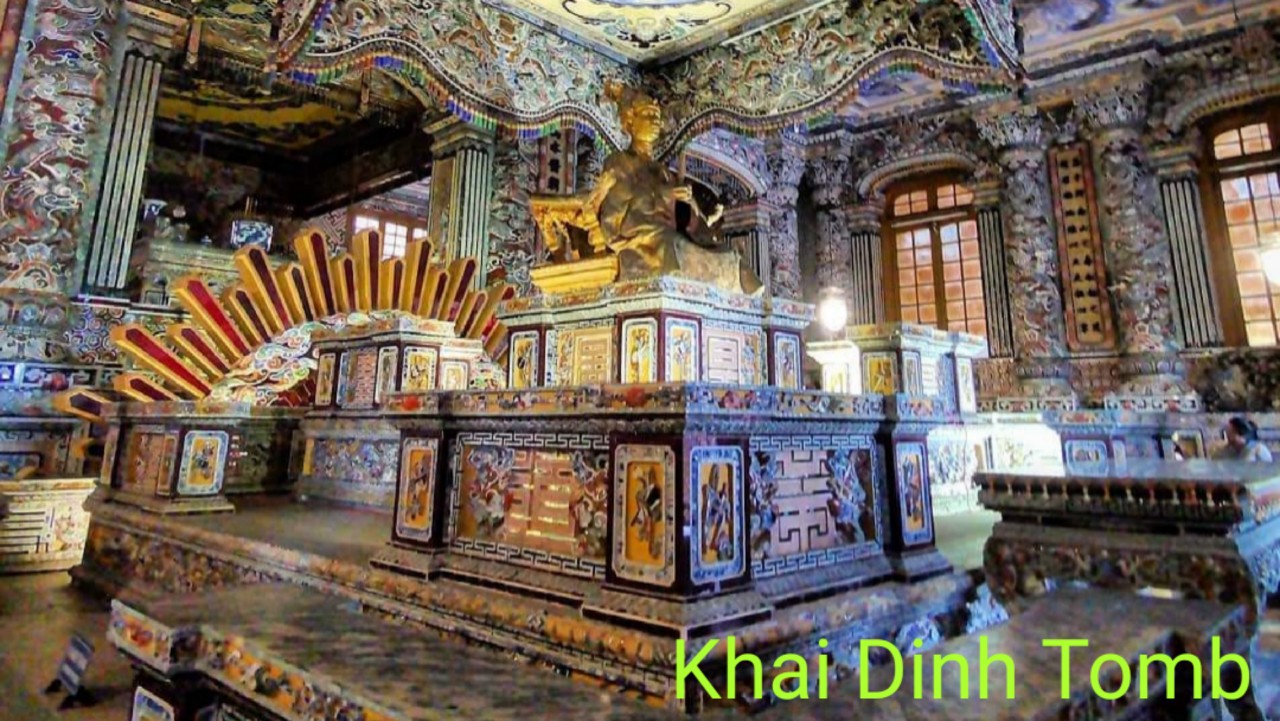 Our driver will take us to two prominent royal tombs, Khai Dinh and Minh Mang Mausoleums, after lunch at a local restaurant (or King Tu Duc Tomb depending on your option). The traditional market of Dong Ba, which sells apparel, handicrafts, household items, fruit, and fresh produce, is the final stop of  our Hue City Tour. Overnight in Hue.
Day 4: Hue Transfer to Hoi An
Leaving Hue for Hoi An ancient town, our Central Vietnam Itinerary go on with a nice drive on National Highway leading you to Hoi An via Hai Van Pass. But on the way, we will drop you at a side café shop where you can grab beautiful scenery of Lap An Lagoon. Possibly, you can have some raw fresh oysters of the region.
Moving up on the trip, we then take you through amazing Hai Van Pass with magnificent views of Lang Co town.
Upon reaching Da Nang city, we will visit Marble Mountains – a group of five limestones marble mountains in Da Nang not only for sightseeing but it is also a Buddha worshiping site.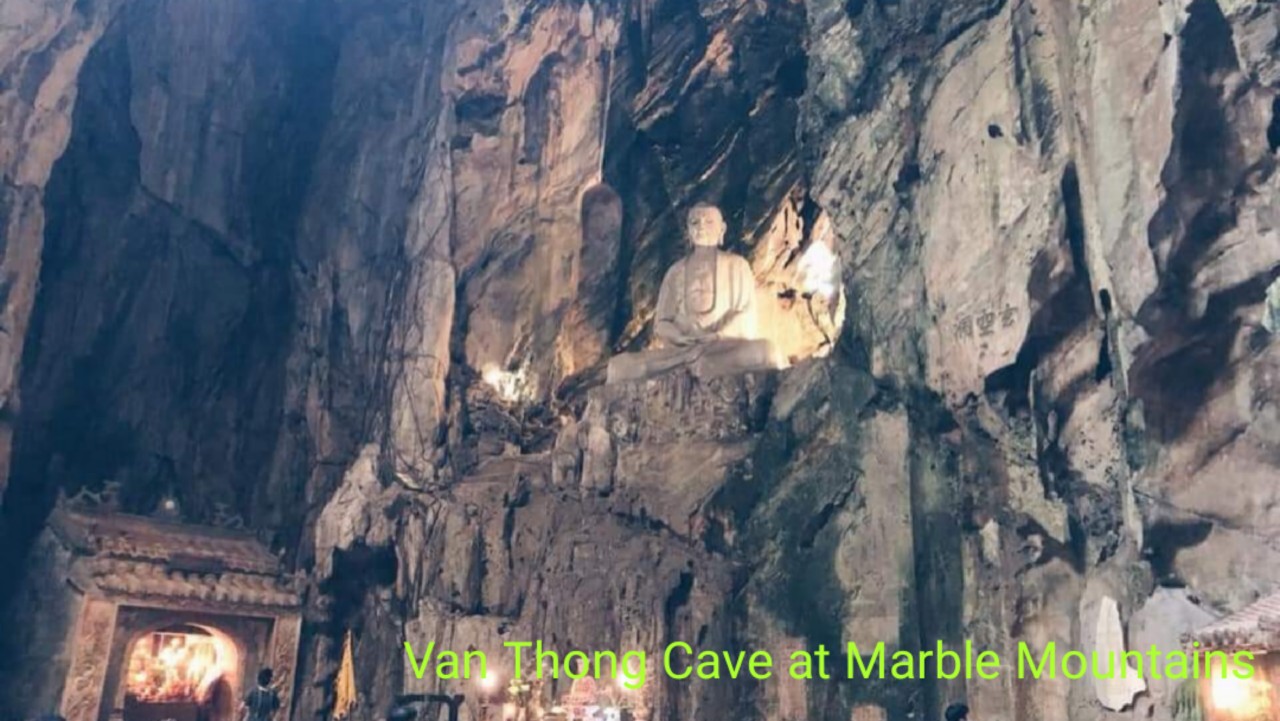 At arriving, we will visit Linh Ung Pagoda which is a must-see attraction for anybody visiting the Marble Mountains. With a more than 200-year history, the pagoda attracts a large number of people who come to worship Buddha or relax in the tranquillity of a spiritual location.
Following our Central Vietnam Itinerary, we are heading to Huyen Khong Cave which is one of the Marble Mountains' most beautiful and largest caverns. Hence, the cave's open and distinctive construction allows sunlight to shine down on the Buddha statue, creating a stunning view. Outside the cave, there are two small temples: Chua Tien temple and Thuong Ngan temple, where tourists can pray for health and fortune.
Ending the trip is to climb up stairs and have a panoramic view of Marble district at river watch tower. Later, we then escort you to Hoi An city for hotel check in.
Day 5: My Son Sanctuary – Hoi An city tour – basket boat tour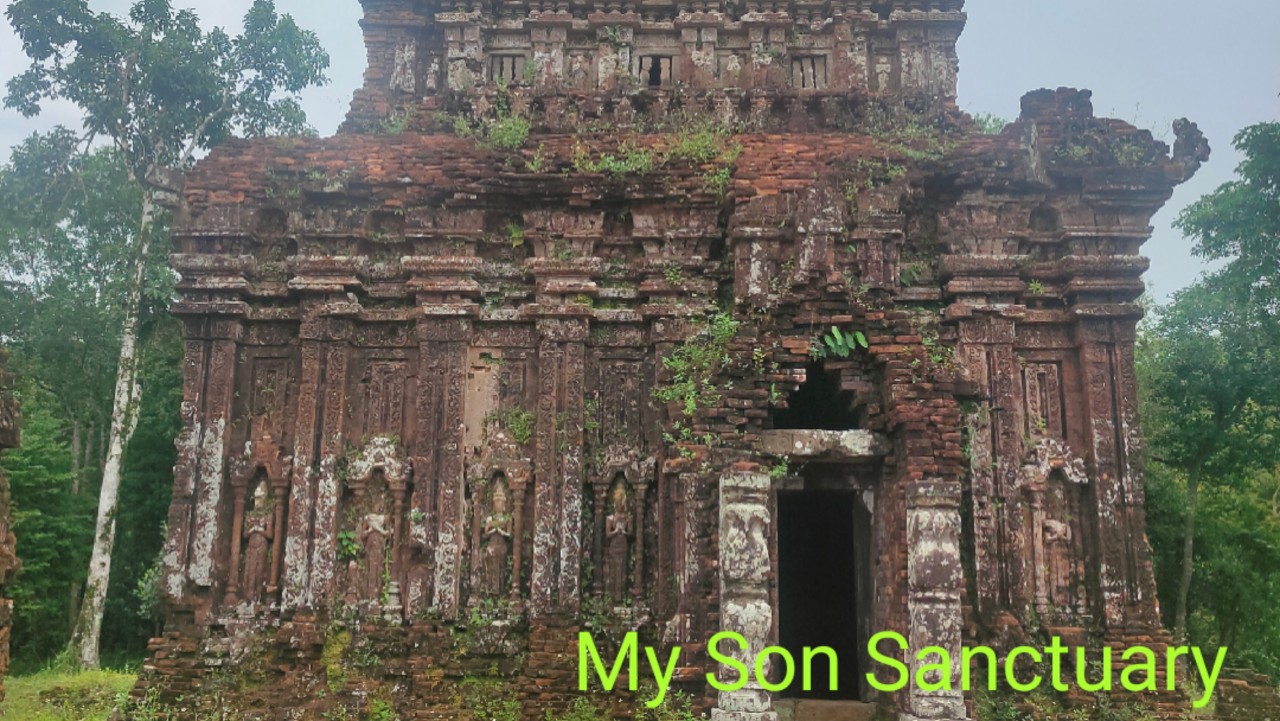 Starting off the day with a car drive to My Son Sanctuary, you will discover a unique and magnificent Cham religious sanctuary world. Therefore, you will have the opportunity to visit My Son, the old Cham Holy Land with concealed mossy towers from the 19th century, experience a highlighted Cham music presentation, and know about Hindu Champa culture. Enjoy our lunch at a restaurant in Hoi An.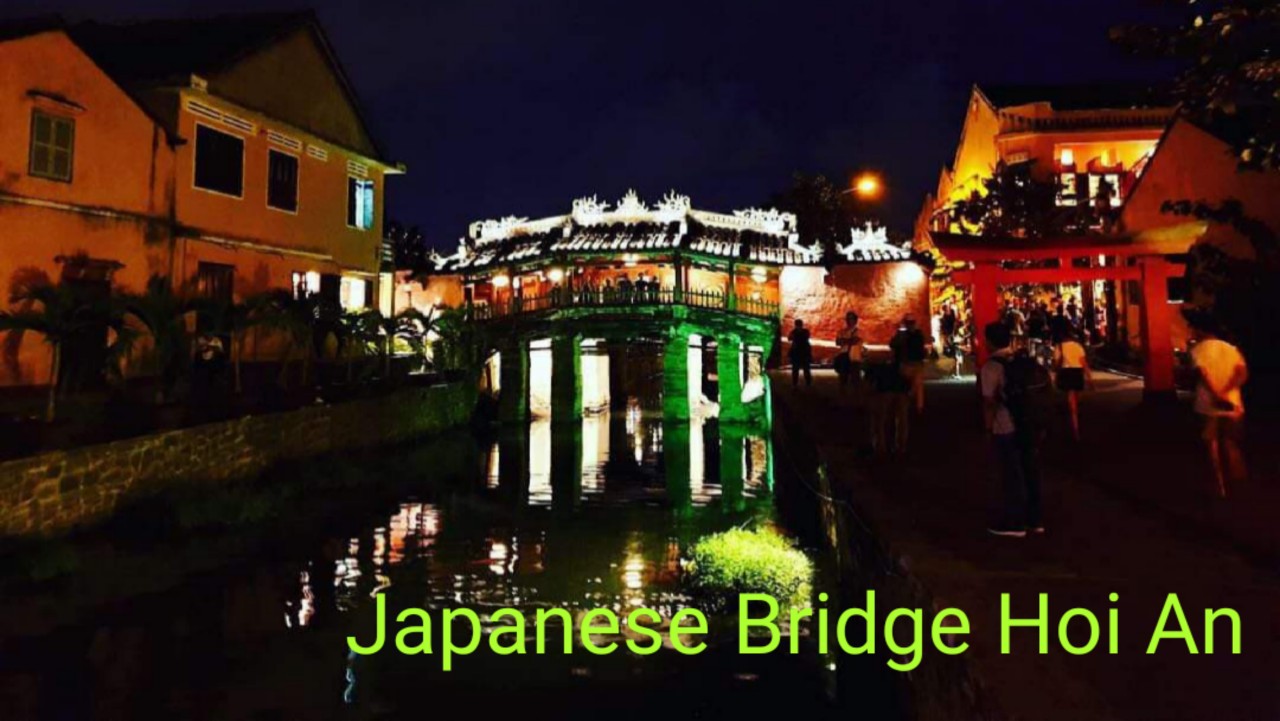 After that, continue your exploration of Hoi An Ancient Town. So, we will visit ancient merchants' mansions Tan Ky Old House, the Fukien Chinese Congregation, and a 400-year-old Japanese Covered Bridge, the Hoi An Market, and a crafts workshop on a walking tour of this charming town. At the end of the day, you can have some free time.
Followed by our Central Vietnam Itinerary today is to get an exciting experience in Cam Thanh Commune when you join to have a basket boat ride with the local people. This is your truly experience as you learn how to paddle and how to make the round boat go.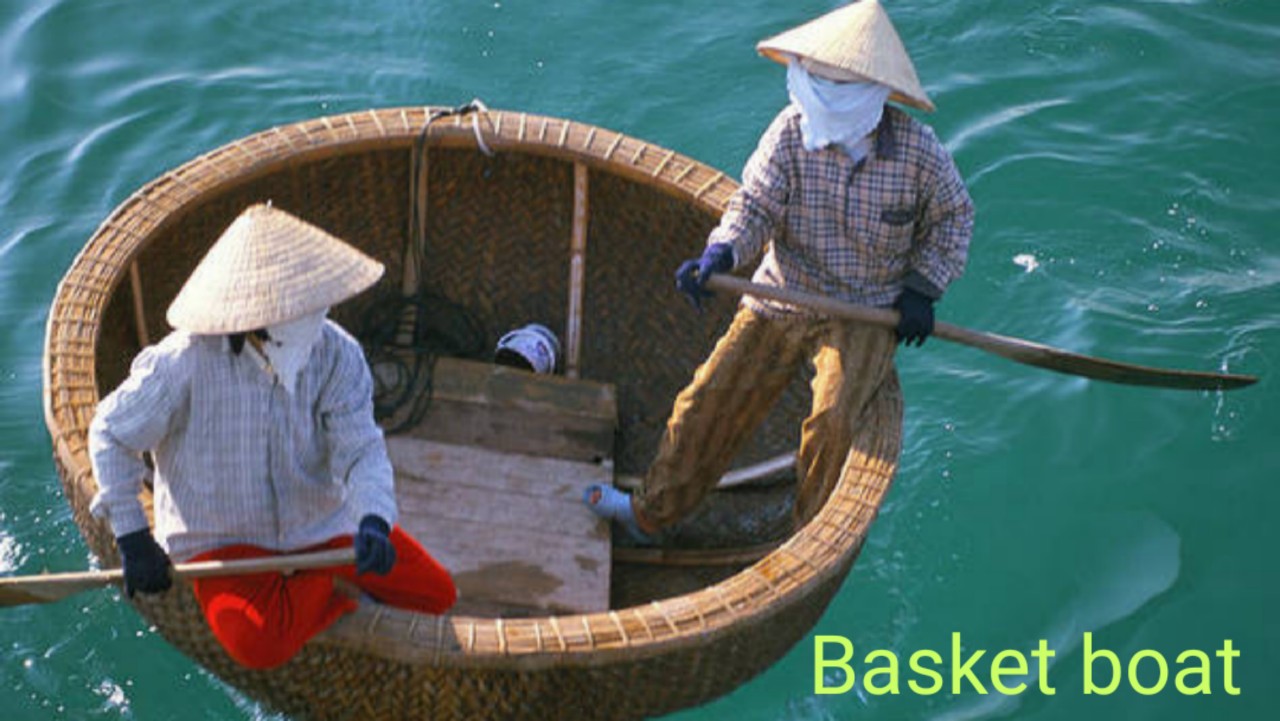 Besides, you can participate with daily activities of local people such as Gangnam boat dance or fishing net demonstration on the river. Overnight in Hoi An.
Day 6: Departure flight
In the morning, after breakfast, enjoy some your free time and wait for our guide and driver who come to transfer you to Da Nang airport for departure flight. Thus, our Central Vietnam Itinerary will come to an end here. Premium Travel Vietnam wish you had a great time with us.
HOW YOU ENJOY CENTRAL VIETNAM ITINERARY 6 DAYS?
First, fantastic landscape, inspiring mountains, sandy beaches, old UNESCO World Heritage sites, wonderful food, and unique cultural traditions are just a few of the Central Vietnam attractions. In addition, this trip not only helps you out explore the scenery, rich history of central Vietnam but it also offers you a deep insight into the local culture. Hence, you have many opportunities to visit all beautiful sights in central Vietnam and definitely have a wonderful vacation with us.
6 DAYS CENTRAL VIETNAM ITINERARY Price, Inclusion, Exclusion?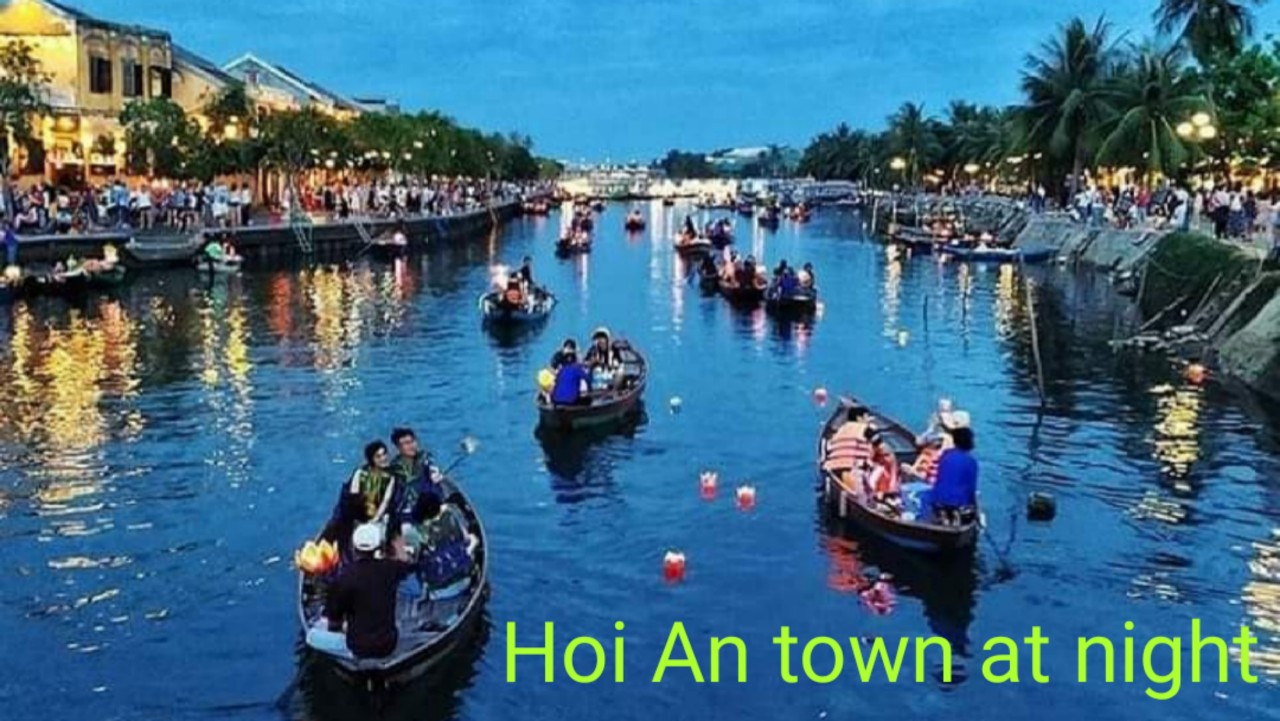 PRICE
As you are planing for your vacation 6 days Central Vietnam Itinerary with the best price, let's choose Premium Travel Vietnam. For more details and assistance, kindly contact us at premiumvietnamtravel@gmail.com or Whatsapp Mr. Viet (Travel Manager) at 0084 979613777. We are honored to serve you and always at your service 24/7.
TOUR INCLUDE
New air con private vehicle
Professional English speaking guide
Experienced driver
All entrance tickets
Water and tissues
 TOUR EXCLUDE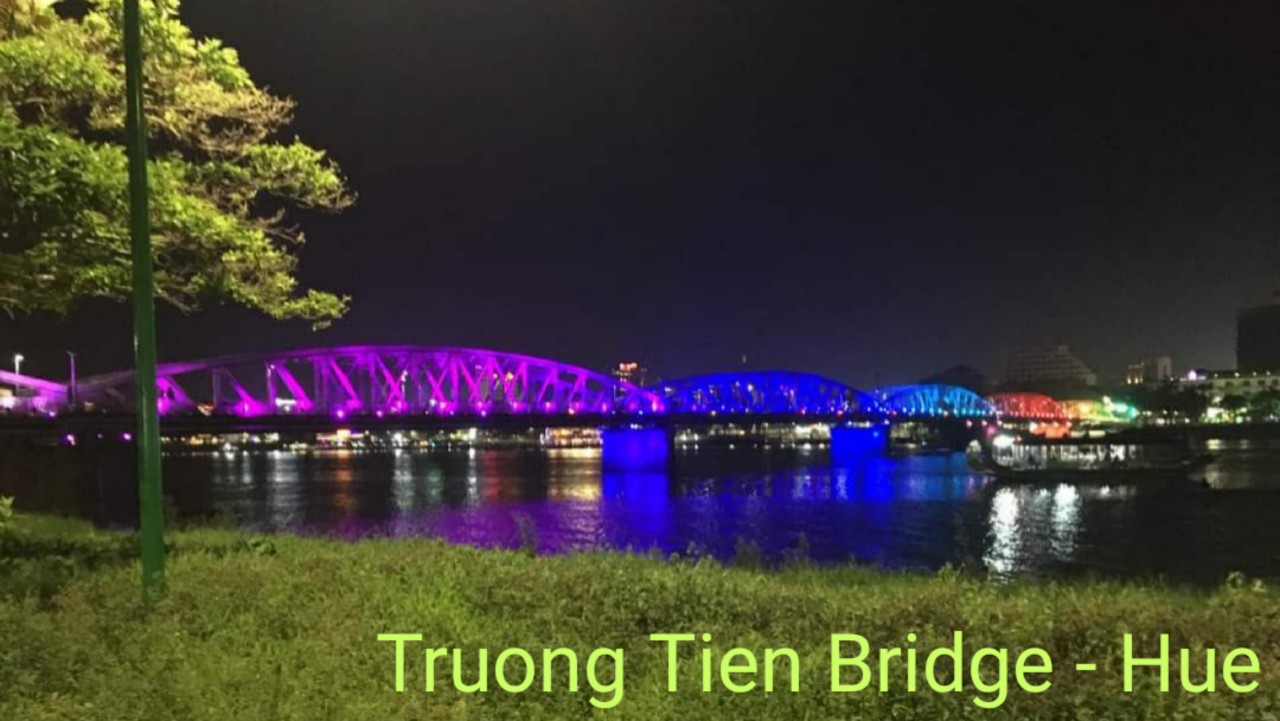 Travel insurance
Tips and gratuities
Personal expenses
Other not mentioned in the tour program
THINGS TO BRING & TRAVEL GUIDE
THINGS TO BRING
Sun protection cream
Fully charged cameras
Caps/hats
Insect spray
TRAVEL GUIDE
Tour itinerary can be customized to suit your needs and requirements…
The tour price can be adjusted in peak seasons, Tet Holidays…
The tour can be cancelled/changed depending on bad weather, unexpected circumstances (typhoons, flooding…)
TOUR CANCELLATION CONDITION AND CHILDREN POLICY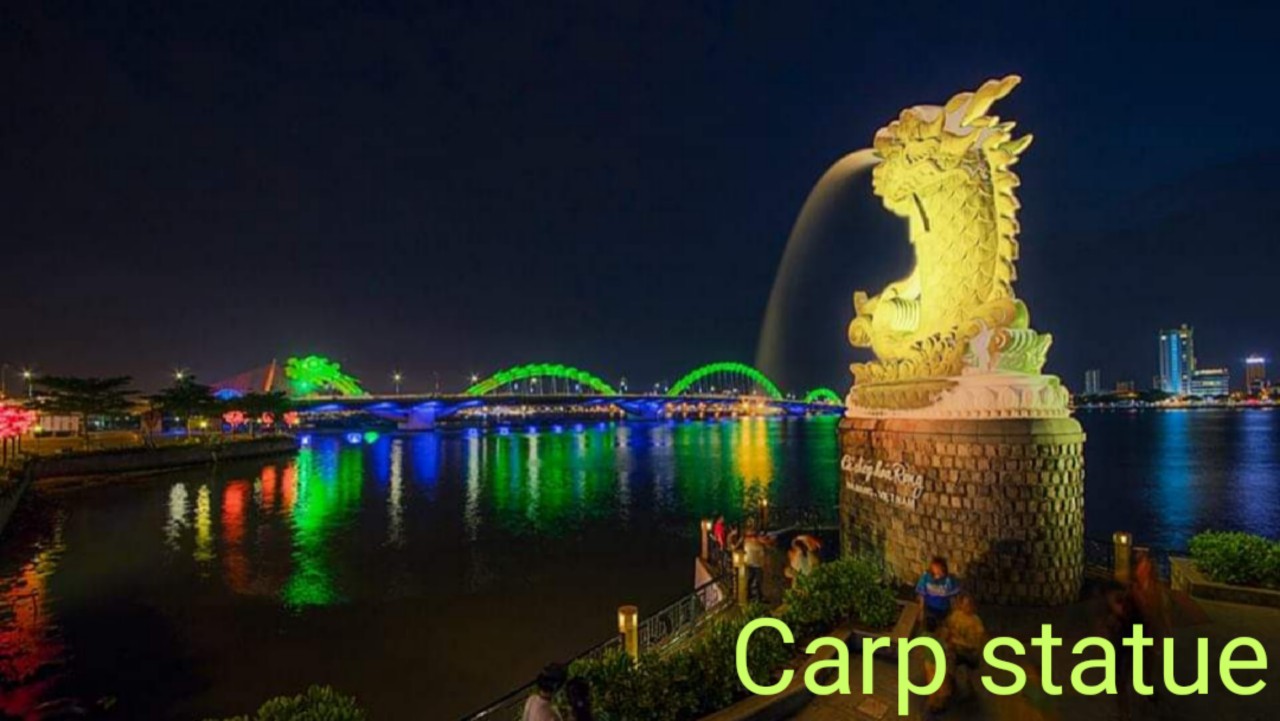 TOUR CANCELLATION CONDITION
Prior more than 7 days: 10% of total rates.
Prior from 4 to 7 days: 50% of total rates.
Prior less than 3 days: 100% of total rates.
No-Show: 100% of total rates.
CHILDREN POLICY
Child under 5 years old: FREE of charge
Child from 6 to 10 years old: 50% charge
Child from 11 years old and above: 100% adult rate
HOW TO BOOK THE BEST CENTRAL VIETNAM ITINERARY?
So, If you come to central Vietnam and would like to have The Best Central Vietnam Itinerary, do not hesitate to contact us:
Website: https://premiumtravel.info/tours
Email: premiumvietnamtravel@gmail.com
Whatsapp/Viber at 0084 979613777
We will definitely make your Street Food Tour Da Nang an enjoyable one.
Copyright by Phong Nha Pioneer Travel, see the original link here