General
OVERVIEW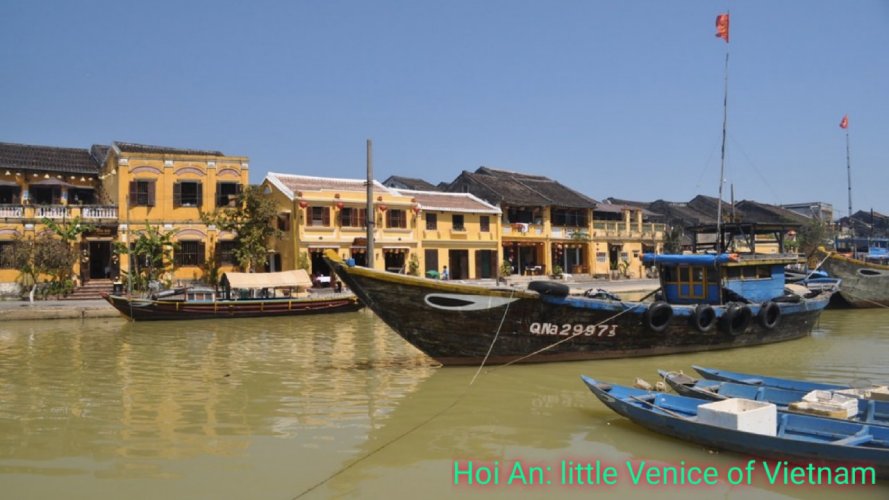 In general, Hoi An town is a living museum reflecting of one of the most active Southeast Asian seaports of the 15th –19th centuries. Its buildings and its street plan reflect the influences, both indigenous and foreign, that have combined to produce this unique World Heritage Site in 1999. To help customers have a wonderful trip to discover Hoi An from cruise ships, Premium Travel Vietnam (PTV) organizes Shore Excursion Hoi An City.
HOI AN SHORE EXCURSION ITINERARY: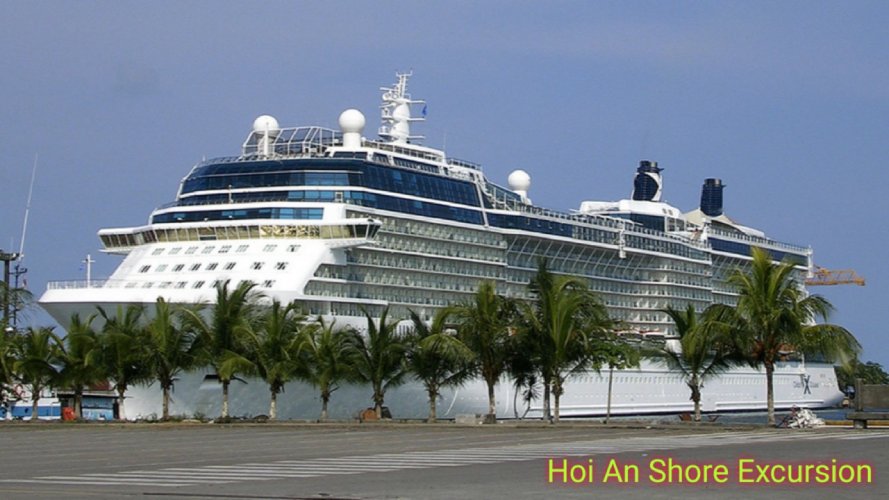 In the morning, we come and meet you up at the Tien Sa or Chan May port then we commence our Shore Excursion Hoi An City.
We will be going on Highway 1A of Vietnam and you can feel the bustling life of local people. Then we take Hai Van tunnel that is known as the longest one in Southeast Asia. This mountain is also called as Cloudy Pass or the Pass of the Ocean Clouds due to the fog in rainy season.
Marble Mountains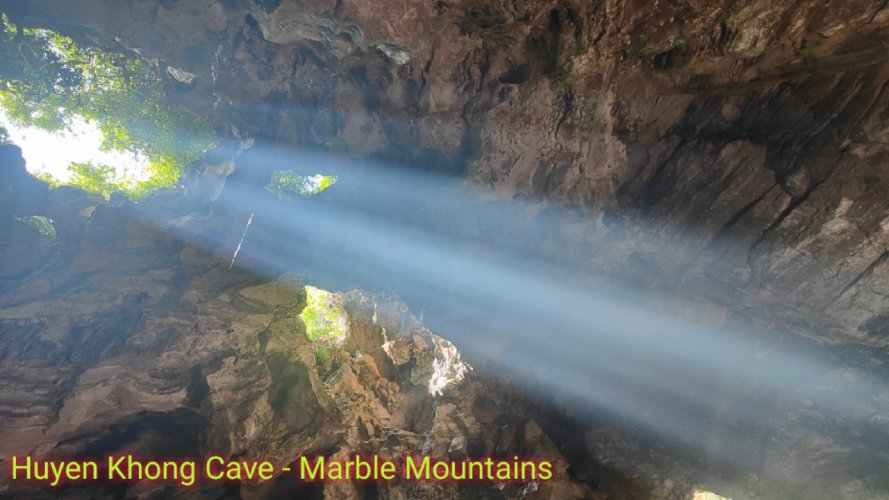 On arriving in Da Nang, we will stop for a short break and then climb up stairs to visit Marble Mountains. This is one of Da Nang's main tourist attractions. Accordingly, this spot has 5 marble mounts that are believed to represent five basic elements in Oriental concept such as Water, Wood, Fire, Metal and Earth.
As you know, Marble Mountain was well known site in Vietnam war as the north soldiers used one of the caves as a hiding place and even a temporary hospital during fierce battles in 1960'. Today, this mountain is a quite solemn place for Buddist monks and people who come to pray and conduct their religious services. As going on top, we then wander around this lovely place and pay a visit to Linh Ung Pagoda and take a picture of Goddess of Mercy.
To keep going Shore Excursion Hoi An city, we are then heading to visit Huyen Khong cave that is the most beautiful one in this area. In a nice sunny days, this cave is so attractive as it has the mixture of incense, smoke and sunlight. All will create like we are entering a fairy land in a fairy tale. Inside the cave are some Buddist temples dating back hundreds years ago and some ancient gods. Today, many local people still come to give the offerings and pay their respect to make best wishes.
Hoi An Ancient Town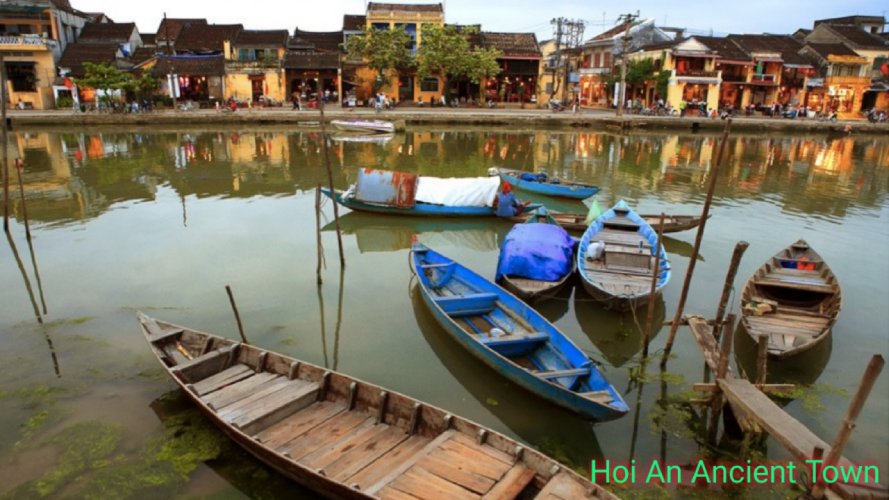 Afterwards, we will go back and we will transfer you to Hoi An ancient town. On arrival in Hoi An, we will be strolling around this charming, pretty former trading port of Vietnam to visit it.
Thus, Hoi An was the busy trading port of Vietnam in the 16th and 17th centuries. Many foreign traders from many countries such as Japan, China, India, Portugal, Holland who came and did trading activities with the local people. So, they established a special old town of Hoi An with various ancient relics such as temples, merchant houses, ancient wells, pagodas, bridges and so on. Because of that, Hoi An ancient town was listed as World Cultural Heritage of Vietnam on Dec, 4th, 1999.
Our first sightseeing is a Chinese temple with very typical Chinese architecture. The temple built by Chinese community in order for them to come to remember the ancestors. By the way, they worship some deities or gods of fortune, of the seas or even they pray for the success of their business. You can come and burn a little incense for your good luck.
Following our Shore Excursion Hoi An city, we are then heading to the former Tan Ky ancient house. From outside to going this house, we can feel its coolness due to the fact that the house is made of strong wood like teak, mahogany, timber…
Thus, this house is a kind of tube trading house in the old times with 3 separate departments: the rear to collect the goods, the middle as living room and the front near the street for sales. Many generations of the same family have been living here for such a long time. Besides, this house has an unique combination of 3 architectures: Japanese, Chinese and Vietnamese. We move in and listen to the hosts telling you all about history and how they live and their living style. So we know the legacy of this house that was passed down from their ancestors.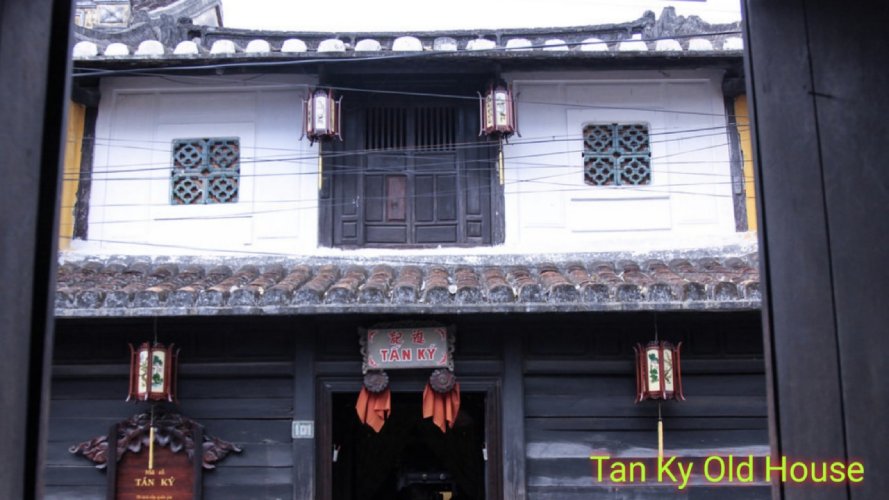 Our last visit today of Shore Excursion Hoi An city is Japanese covered Bridge that becomes official symbol of Hoi An people. Hence, this building is so old and the purpose of building bridge was to assist the trading of both sides would be easier.
According to the story, the Japanese Bridge built in 1593 and has been restored several times. The altar to the side of the bridge for the worship of Bac De Tran Vo (God of Water) and both sides are statues of dogs and monkeys. Especially, the Bridge shows the cultural exchange between three countries: China, Japan, Vietnam when Hoi An was busiest trading port. Today, the bridge is attracting lots of visitors who come and visit and this spot attraction is even printed on one of Vietnamese currencies.
After all, you can have some free time in Hoi An wandering around and take a lot more pictures or simply enjoy lunch in one of the best restaurants in town. Finally, the guide and the driver will come to meet you, transfer you back to the port. Finally, our Shore Excursion Hoi An city will come to an end here. Premium Travel Vietnam wish you had the best time with us.
WHY YOU ENJOY HOI AN CRUISE EXCURSION?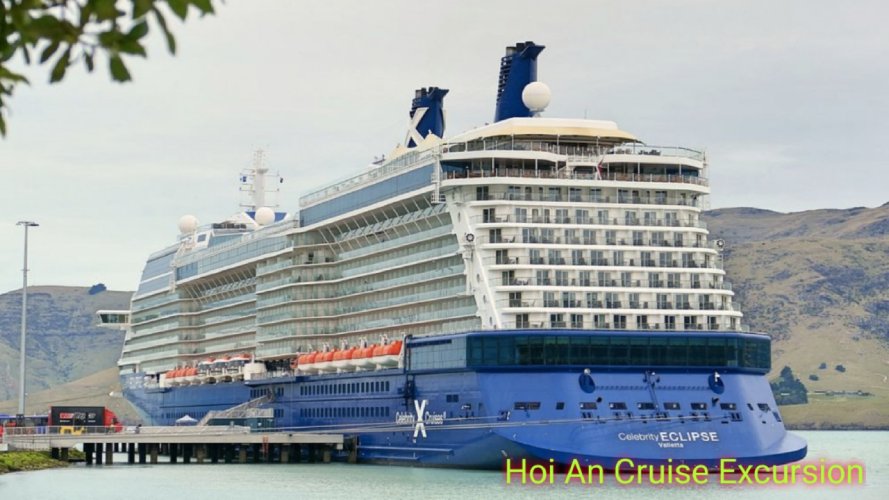 First, participating in this Hoi An Cruise Excursion, we will help you out explore two well-known places in Da Nang and Hoi An areas: Marble Mountains and Hoi An ancient town. While Marble Mountains are popular with many Buddist sanctuaries, temples, caves; then Hoi An town is famous for its unique architectures. Thus, all the ancient relics and pagodas, temples built dating back hundred years ago that still remain intact.
Besides, Hoi An is also popular with visitors thanks to its lovely cafe shops, tailors, restaurants, souvenirs. Also, this is called a little VENICE of Vietnam with all canals, rivers, boats. All seems to give you a special feeling when you come and see it, and this Hoi An Shore Excursion will definitely make your trip a worth it.
HOI AN VIETNAM SHORE EXCURSION Price?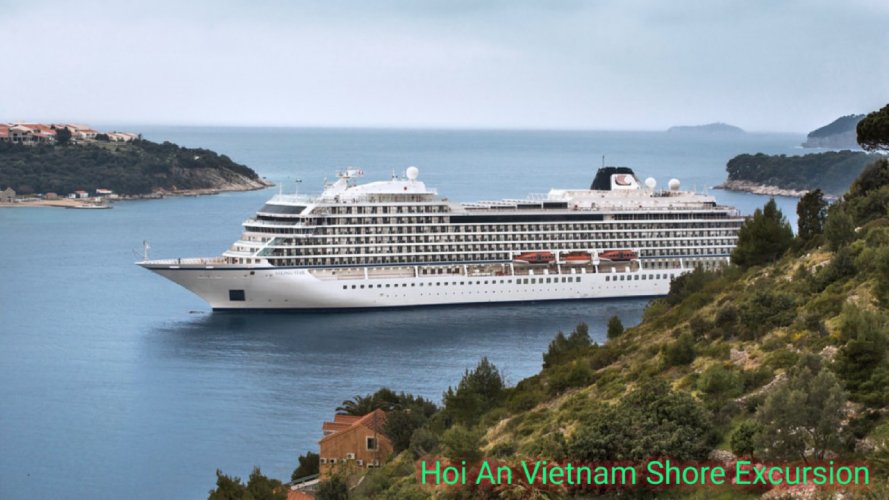 Price
Kindly contact us at premiumvietnamtravel@gmail.com or Whatsapp/Viber at 0084 979613777 for more details about Hoi An Vietnam Shore Excursion. We are happy to assist you and always at your service.
Tour inclusion

Tour exclusion

– 7 – seat private car with air conditioning

– Experienced driver

– English speaking guide

– Entrance tickets

– Pick up and drop off

– Admission Entry fees to the port

– Cold water and wet tissue

– Travel insurance

– Other expenses

– Soft drinks and beverages

– Tips and gratuities

Things to bring

Travel tip

-Fully charged camera

– Sun cream and glasses

– Climbing shoes

– Caps/hats

– Insect spray

– In months of October, November, December, January, February; it sometimes rains in Hoi An, let's bring rain coats with you. For the rest of the year, it is usually hot and humid.

– Marble Mountains have many steep steps and it can be slippery in the rain.
Remarks
Marble Mountains got many steep stairs and slippery so please wear the suitable shoes. You might take insect spray in case some insects will bother you in Marble Mountains.
There is an elevator/lift at Marble Mountains that you can use
We will not organize the tour in case of bad weather: flooding, storms ect
Children policy
FOC for children under 5 years old
50% charge for children from 6 to 12 years old
Full charge as adults for children over 12 years old
HOW TO BOOK HOI AN TOUR FROM CRUISE SHIP?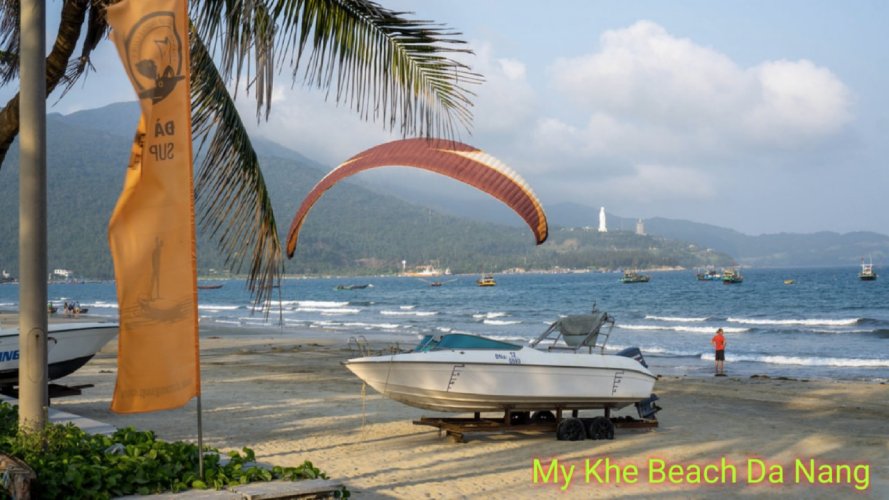 So, if you come to Chan May port Hue city or Tien Sa port Da Nang city or any seaports in Vietnam (Phu My port, Nha Trang, Halong Bay port) and would like to find a professional travel agent with best services for Hoi An Tour from Cruise Ship, do not hesitate to contact us:
100 Tran Van Du, Ngu Hanh Son dist, Da Nang city
Website: https://premiumtravel.info/
Email: premiumvietnamtravel@gmail.com
Whatsapp/Viber at 0084 979613777
HOI AN FREQUENTLY ASKED QUESTIONS (FAQs)?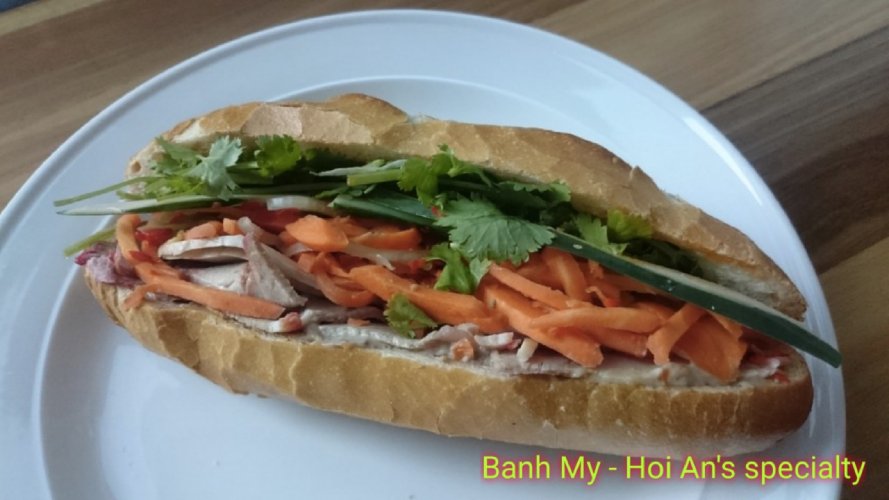 Question (Q): How long is the drive from Tien Sa port to Hoi An?
Answer (A): The drive is around 1 hr from Tien Sa port.
Q: How long is the drive from Chan May port to Hoi An?
A: As you know, the distance from Chan May Port to Hoi An is about 75 km, so it takes you around 2 hrs by car.
Q: What modes of transportation are used during Shore Excursions in Hoi An?
A: Transportation methods can vary but may include air-conditioned buses, mini busses, or private car, depending on the number of guests and the requirements.
Q: What currency is accepted during the shore excursion in Hoi An?
A: The local currency in Vietnam is the Vietnamese Dong (VND), but many places catering to tourists may accept major foreign currencies or credit cards. It's a good idea to exchange some VND on hand for buying small purchases.
Q: What's Hoi An's Special Food?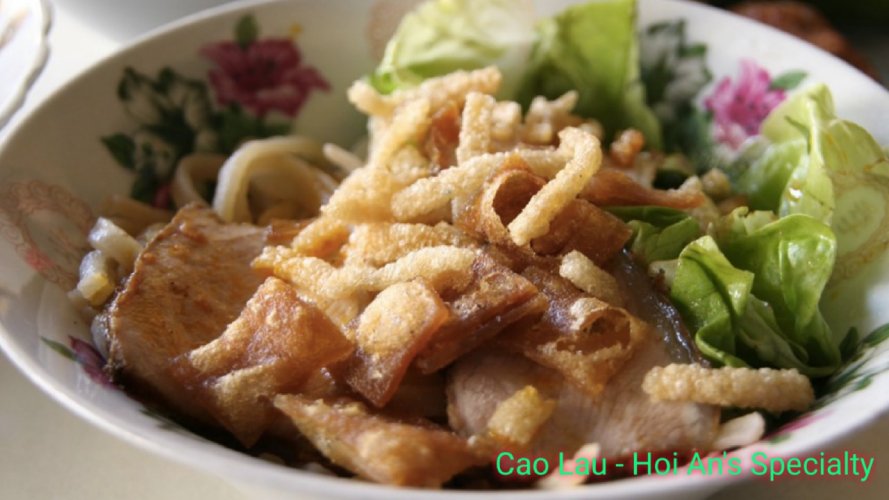 A: If you come to Hoi An, you can try some of Hoi An's specialties below:
Cao Lau: Pork Rice Noodle
Banh My: Vietnamese Baguette Sandwich
Banh Bao Banh Vac: White Rose Dumpling
Com Ga Hoi An: Hoi An Chicken rice
My "Quang": "Quang" Rice Noodle
Banh Xeo: Vietnamese Pancake
Thit Xien Nuong: Grilled Pork in rice paper
Nem cuon: Vietnamese Spring rolls
Pho Bo: Beef Noodle
Q: What to do in Hoi An?
A: If you come here, you can visit some of Hoi An's famous tourist attractions such as Fujian Assembly Hall, Cantonese Assembly Hall; Tan Ky, Duc An, Quan Thang Old Houses, Japanese Bridge, Hoi An central market…Besides, you can visit some traditional villages: Tra Que Vegetables village, Thanh Ha Pottery village, Kim Bong Carpentry village. Moreover, you can do a bike tour in Hoi An or join a cooking class to know about Hoi An's cuisine.
Q: Best time to visit Hoi An?
A: The dry season is from end of March until end of July. These months provide lot of sunshine and warm temperatures. People come to conclude that the best time to visit Hoi An is between February and April when rainfall is low and temperatures are comfortable.
Q: What should I wear for a shore excursion in Hoi An?
A: Wear comfortable clothing and suitable walking shoes. Depending on the weather, bring sunscreen, a hat, sunglasses, and a light jacket. Modest clothing is recommended when visiting temples and religious sites.
Q: How to book a private trip from Tien Sa port (Chan May port) to Hoi An?
A: If you come to Vietnam by cruise ship and want to visit Hoi An from seaport, let's contact Premium Travel Vietnam.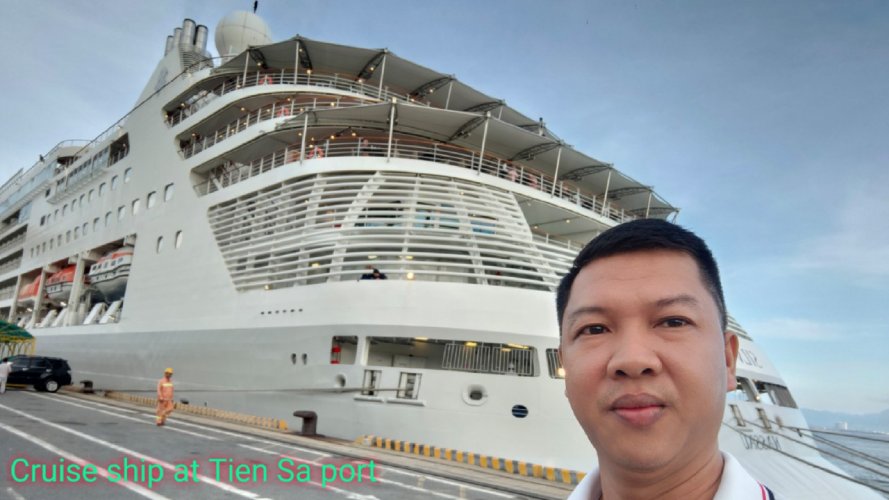 Hoi An Day Trip from Tien Sa port
– THE END –