General
OVERVIEW: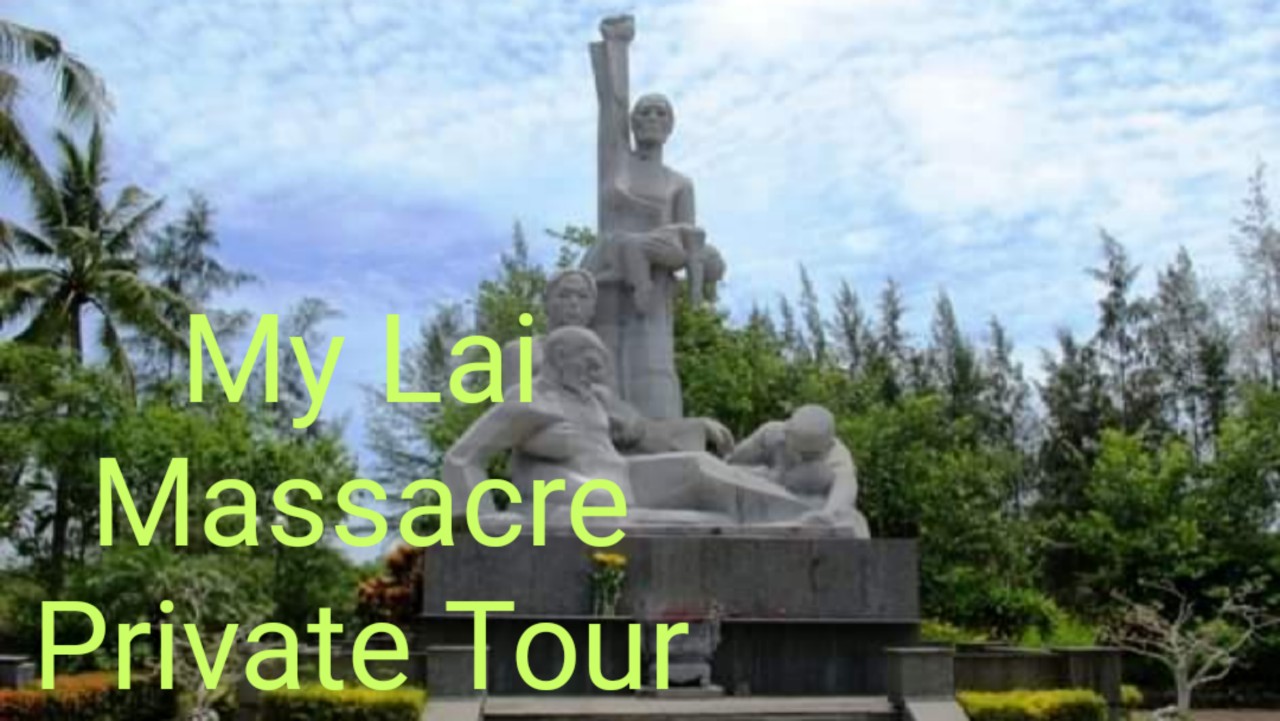 During the Vietnam War, the My Lai Massacre was one of the most heinous acts of brutality perpetrated on innocent civilians. On March 16, 1968, a company of American soldiers massacred the majority of the residents in the village of My Lai, including women, children, and elderly men. To help you have a day to remember My Lai Massacre in Vietnam, Premium Travel Vietnam organize My Lai Massacre Private Tour.
MY LAI MASSACRE TOUR FROM HOI AN ITINERARY:
Duration: one day
Route: Hoi An – highway 1A – Quang Ngai
To start My Lai Massacre  Private Tour, in the morning, the guide and driver from Premium Travel Vietnam will come to pick you up at the hotel and transfer to Quang Ngai province. This is a 3 – hour drive and we drive through national highway 1A to My Lai.
At arriving in Son My village where one of the most horrific incidents of violence against civilians happened during the American War. So, a company of American soldiers brutally killed the majority of the population of the South Vietnamese hamlet of My Lai in March 1968. Though exact numbers remain unconfirmed, it is believed that as many as 500 people including women, children and the elderly were killed in the My Lai Massacre. So, the severity of the My Lai deaths fueled rising anti-war sentiment in the United States, further dividing the country over the US's continued presence in Vietnam.
After that, you can have free time or you can talk to a local to know about their feeling at that time before we take you back to the hotel. We will then finish My Lai Massacre Private Tour here.
HOW INTERESTING IS MY LAI MASSACRE PRIVATE TOUR?
The tour will remind us of the war in Vietnam and the desire of people about independence for the country. The tour is designed for those tourist who want to know more about the war and our sympathy to the people who endured a lot during the shooting.
MY LAI MASSACRE TOUR FROM DA NANG Price, Tour Inclusion, Tour Exclusion, Things to bring, Travel Guide, Children Policy, Remarks?
PRICE
If you are coming to Da Nang city and would like to book My Lai Massacre Tour from Da Nang, kindly contact us at premiumvietnamtravel@gmail.com or Whatsapp/Viber Mr. Viet at 0084 979613777 for more details and assistance. We are honored to serve you and will give you the best deal.
TOUR INCLUSION
4 – seat private car with air conditioning
Experienced driver
English speaking guide
Entrance ticket
Cold water and wet tissue
TOUR EXCLUSION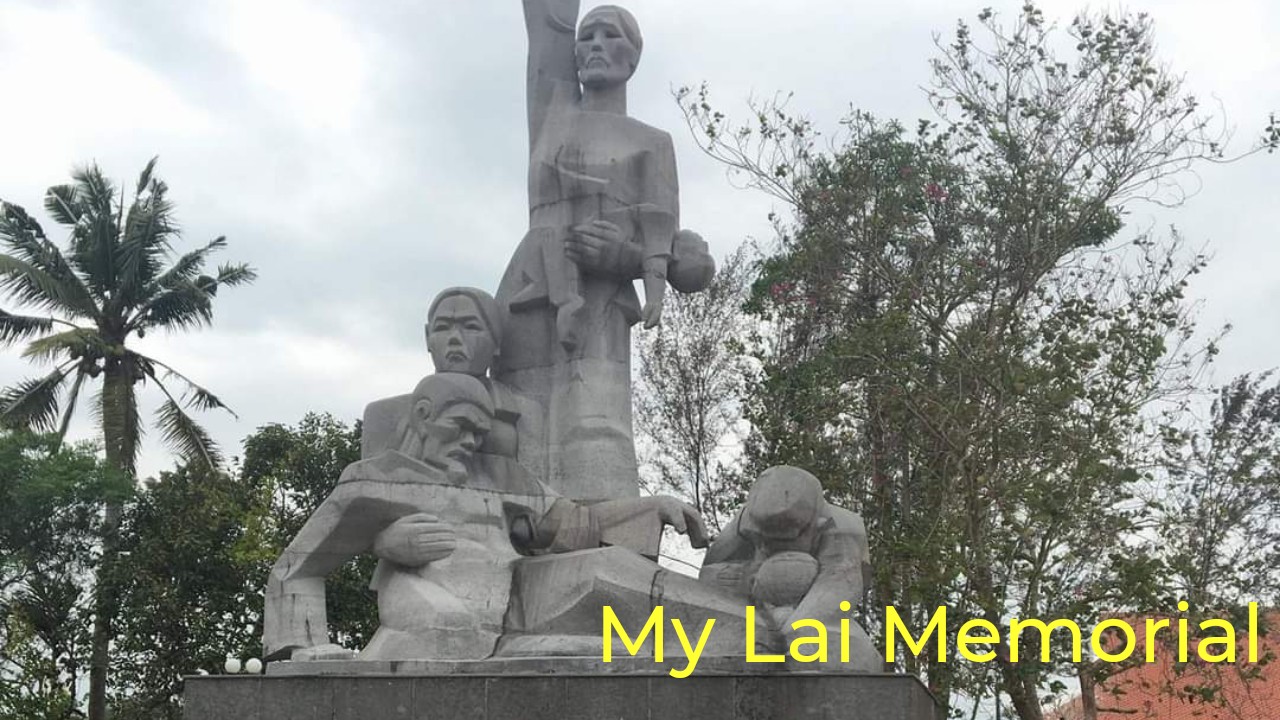 Travel insurance
Other expenses
Soft drinks and beverages
Tips and gratuities
THINGS TO BRING
Fully charged camera
Sun cream
Climbing shoes
Caps/hats
Sun glasses
Insect spray
Shoulder covers
TRAVEL GUIDE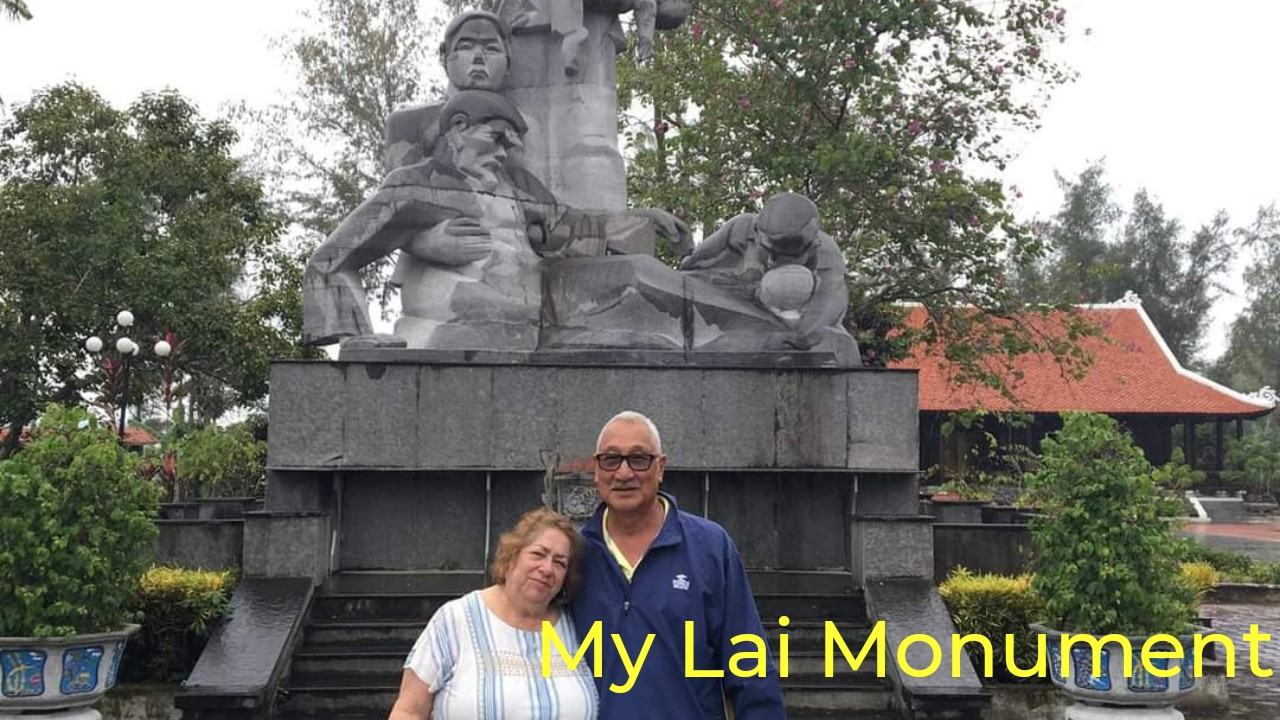 It is a long drive from Hoi An/Da Nang, so let's begin the tour in the morning
Tour departs from Hoi An or Da Nang city only and is conducted in a nice sunny pleasant day. We will not organize the tour in case of bad weather.
CHILDREN POLICY
FOC for children under 5 years old
50% charge for children from 6 to 12 years old
Full charge as adults for children over 12 years old
HOW TO BOOK MY LAI MASSACRE DAY TRIP?
So, if you come to Hoi An or Da Nang and would like to find a professional tour operator with best services for My Lai Massacre Day Trip, do not hesitate to contact us:
Website: https://premiumtravel.info/tours
Email: premiumvietnamtravel@gmail.com
Whatsapp/Viber at 0084 979613777
We highly respect your choice and make your trip a meaningful one
Copyright by Phong Nha Pioneer Travel
FREQUENTLY ASKED QUESTIONS (FAQs)?
How long does it take from Hoi An to My Lai?
The journey from Hoi an to My Lai is roughly 140 kilometers south of Hoi An in the Quang Ngai province, around 2.5 hours by car and is accessed via the no.1 national highway. The normal duration spent in My Lai is 2-3 hours. Visiting My Lai is a great opportunity for educating yourself on some of wars atrocious history and also a fantastic opportunity to leave the touristic Hoi An for a day.
How long does it take from Da Nang to My Lai?
As you know, the trip from Da Nang to My Lai is around 4 hrs. You can choose to go by private car with PTV
Is there anything to see in My Lai?
The scene of this senseless, terrible massacre has been well-preserved for serious consideration. The museum includes a fantastic collection of images from that tragic day, with a startling number of them. The interpretative signage and dioramas are beautifully done. This is a site that everyone should go to.
Can I combine My Lai and My Son Trip in one day?
The answer is Yes. The trip is pretty far and if you want to combine 2 places in one day: My Lai Massacre and My Son Sanctuary, you can definitely do it in one day.
– THE END –