General
OVERVIEW: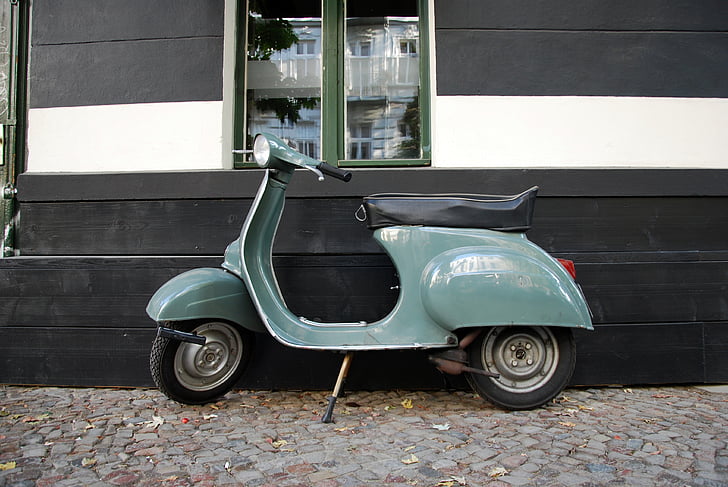 As we know, Hoi An is a well-know tourist spot in Vietnam. Thus, this town is considered as little VENICE of Vietnam thanks to its old houses, assembly halls, temples…So, tradition is still very much alive in the old town, Hoi An is thus considered as a living museum of architecture and urban lifestyle. Most traditional houses here are the combination of different architectures from different cultures such as Chinese, Japanese, French and of course Vietnamese style. In addition, Hoi An is a place for travelers to explore its hidden gems, traditional family businesses, old fashion handicrafts. So as to help you to explore those gems by Vespa, Premium Travel Vietnam (PTV) organizes Hoian Vespa Tour.
HOIAN VESPA TOUR ITINERARY:
Start off the funny day of Hoian Vespa Tour by riding over steel bridge to reach Cam Kim island – a remote, peaceful rural countryside of Hoian.
On arrival, take a stroll around a small family rice noodle making business and see how the locals live with many generations living in the same family. Next, the land lord will show you some of traditional rice husking methods passed down from previous generations. Then the guide will show you different steps in making rice flour mixture. After that, you can sit down and do it by yourself. You will have a memorable experience with the family.
Continue our Hoian Vespa Tour, jumping on our Vespa, we are heading to another mat weaving family business for living. Hence, you are welcomed by them with big smile and then the owner will tell you how to weave the sleeping mats in traditional ways. Of course, you can learn how to do it yourself. Taking pictures with the owner and share the feeling with their hard daily life.
To be on going with our Hoi An Vespa Day Trip, we then pass by a shipyard factory and witness the skillful hands of local artisans of Kim Bong carpentry village in making such beautiful artwood products.
Our Hoi An Vespa Adventure moves on by a visit to Tra Que vegetable village where the scenery is stretching in your eyes. Reaching here, all tiredness seems to go away as you only see the green color of plants. From bok choi, spinach, corriander, lettuce, pumpkins of all kinds. Especially, the local farmers here only use organic and seaweed for their daily care.
A walking round in this village will give you more about the local farming life of Hoi An people. Since then, you can have an in depth understanding of Vietnamese culture.
In order to end our Hoian Vespa Tour, we are then heading to a historic fishing village in Hoian city – Cam Thanh water coconut village.
Reaching here, you can feel cool wind of the sea and the river reminding you of hard days time fighting by the local residents to protect the village. Sitting for a while, the local guy is happy to tell you about the Vietnam war and what happened to the people here.
Next, you jump on small basket boat, sailing inside the water coconut jungle and have a big fun with local people. Some of the activities are: rowing basket boat, learn how to catch little crabs, basket boat race and watch the fishermen fishing on the river. You will have such an forgettable memory here. Enjoy lunch in a local restaurant with special Vietnamese food.
Finally, we ride you back and drop you off in your hotel. And our Hoian Vespa Tour is coming to an end here.
HOW YOU ENJOY HOI AN VESPA ADVENTURES?
Participating with PTV in this Hoi An Vespa Adventures, we will assist you to explore all unique culture of Hoi An rural areas.Visiting some of local families help you out to know more of traditional jobs that Hoi An people still greatly keep the family traditions. Hence, you got a chance to see rice noodle making, mat weaving, shipyard building,wood carving, rice wine making. Besides,  come to Tra Que Village to learn how to grow vegetables, a round of walking and find different herbs in Vietnam. Finally, proceed to Cam Thanh Village to experience basket boat ride, knowing the history of the area as well as the fishing life of the local residents. This Hoi An Vespa Adventures is fun, awesome and lots of memorable experiences.
VESPA TOUR HOI AN PRICE?
If you are in Hoi An and look for Vespa Tour Hoi An for the best deal, kindly contact us at premiumvietnamtravel@gmail.com or Whatsapp/Viber at 0084 979613777 (Mr.Viet) for more details and information.
HALF DAY VESPA TOUR HOI AN INCLUSION AND EXCLUSION:
Price Inclusion:
Classic Vespa
Experienced driver
English Speaking Tour guide
All entrance tickets
Cold water and wet tissues
Price Exclusion:
Beverages and other meals do not mention in the itinerary
Travel insurance
Personal expenses
Tipping/ Gratuities
HOI AN VESPA TOUR CANCELLATION AND CHILDREN POLICY: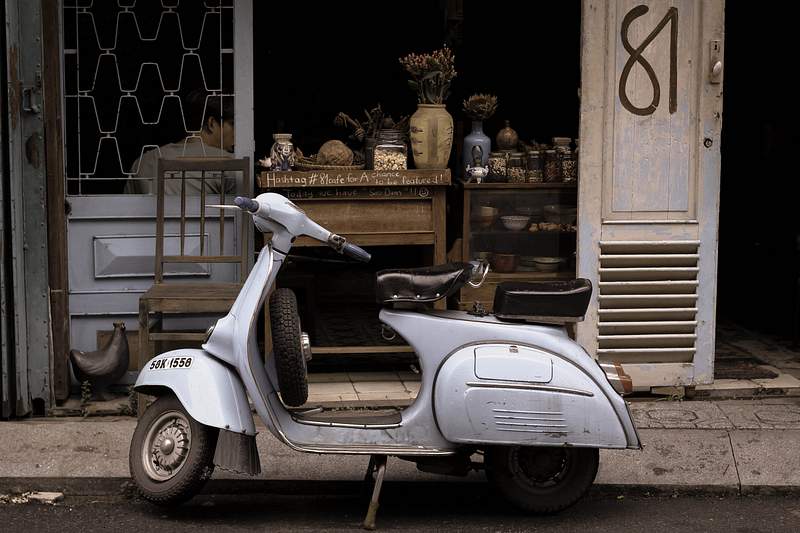 Cancellation Policy
Prior more than 7 days: 10% of total rates.
Prior from 4 to 7 days: 50% of total rates.
Prior less than 3 days: 100% of total rates.
No-Show: 100% of total rates.
Children Policy
Child under 5 years old: FREE of charge
Child from 6 to 10 years old: 50% charge
Child from 11 years old and above: 100% adult rate
HOW TO BOOK HOI AN VESPA TOUR?
So, if you come to Hoi An or Da Nang and would like to find a professional travel agent with best services for The Best Hoi An Vespa Tour, do not hesitate to contact us:
Website: https://premiumtravel.info/tours
Email: premiumvietnamtravel@gmail.com
Whatsapp/Viber at 0084 979613777
We highly respect your choice and make your trip a meaningful one