General
OVERVIEW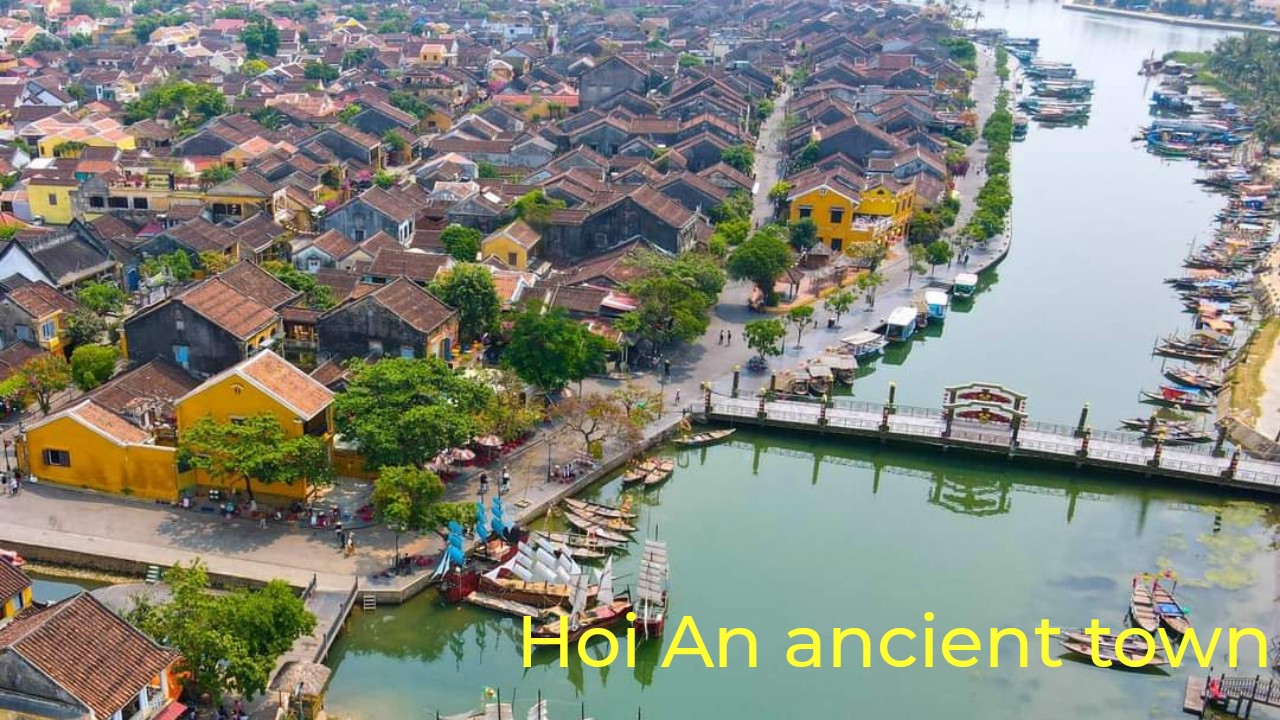 As you know, Hoi An, a Unesco World Heritage Site, is a must-see on any vacation to Vietnam. While Hoi An is a small town but there is enough to see and do, and you can easily spend several days taking in the sights and, most importantly, sampling the local cuisine, which includes some wonderful regional specialties.
Once the major trading port of Vietnam, Hoi An was the meeting place for merchants all over the world. Therefore, a diverse cuisine with influences from the French, Japanese, and Chinese has been adapted to this town, making Hoi An a truly paradise for street food lovers.
To help you out explore the cuisine of Hoi An by motorbike or bicycle, Premium Travel Vietnam offers you Hoi An Food Tour by Motorbike or Bicyle. So, we will take you around the back street of Hoi An city by our riders and it is a chance for you to sample some of the best scrumptious street dishes in Hoi An.
HOI AN FOOD TOUR BY MOTORBIKE OR BICYCLE DISHES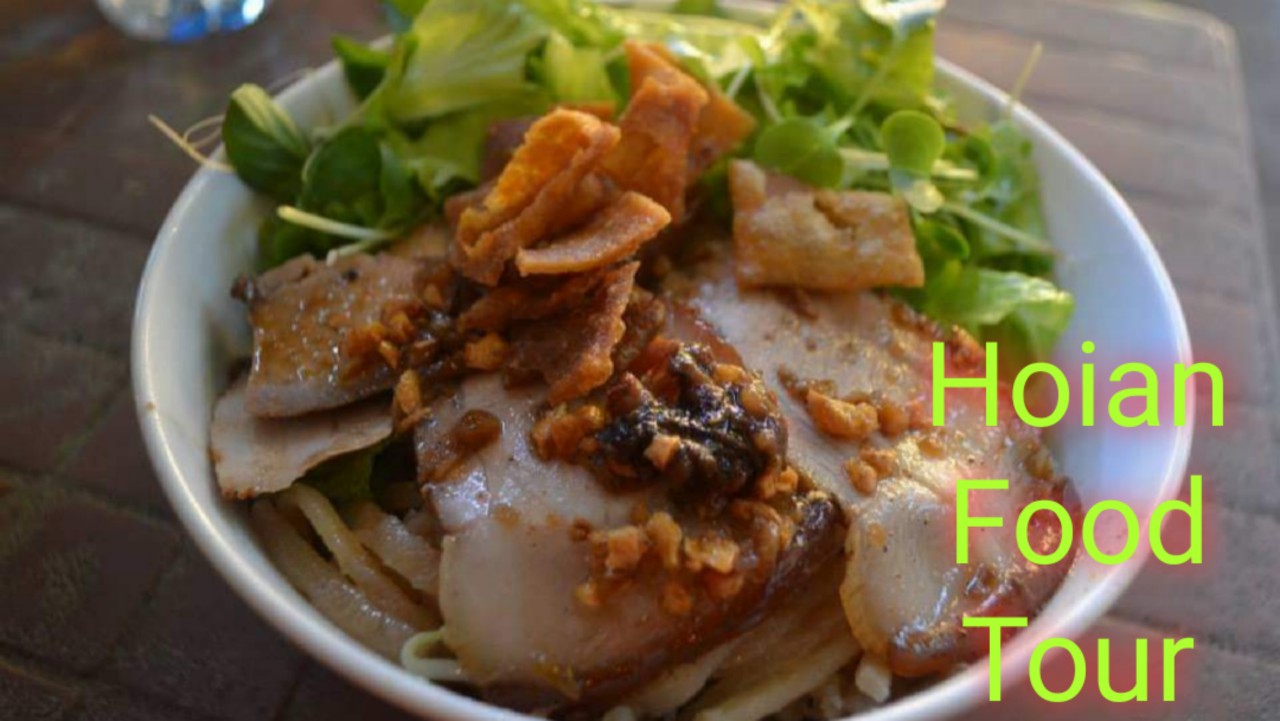 Banh My
Hoi An Pancake
Cao Lau
Mixed mussels
Hoi An Shredded Chicken
Grilled pork meat rolls
White Rose Dumplings and Fried Wonton
HOI AN FOOD TOUR BY MOTORBIKE OR BICYCLE ITINERARY
First, our Hoi An Food Tour by Motorbike or Bicycle begins with a pick up at your hotel around 5 p.m and it is the greatest way to avoid the midday heat, but it's also the perfect excuse to sample the city's delicious street food!
Thus, our friendly motor riders will escort you through busy road in Hoi An, heading to Hoi An central market. As you get of your bike, the guide will show you to local cafés, food stalls, markets, and restaurants, providing you with a satisfying meal feeling.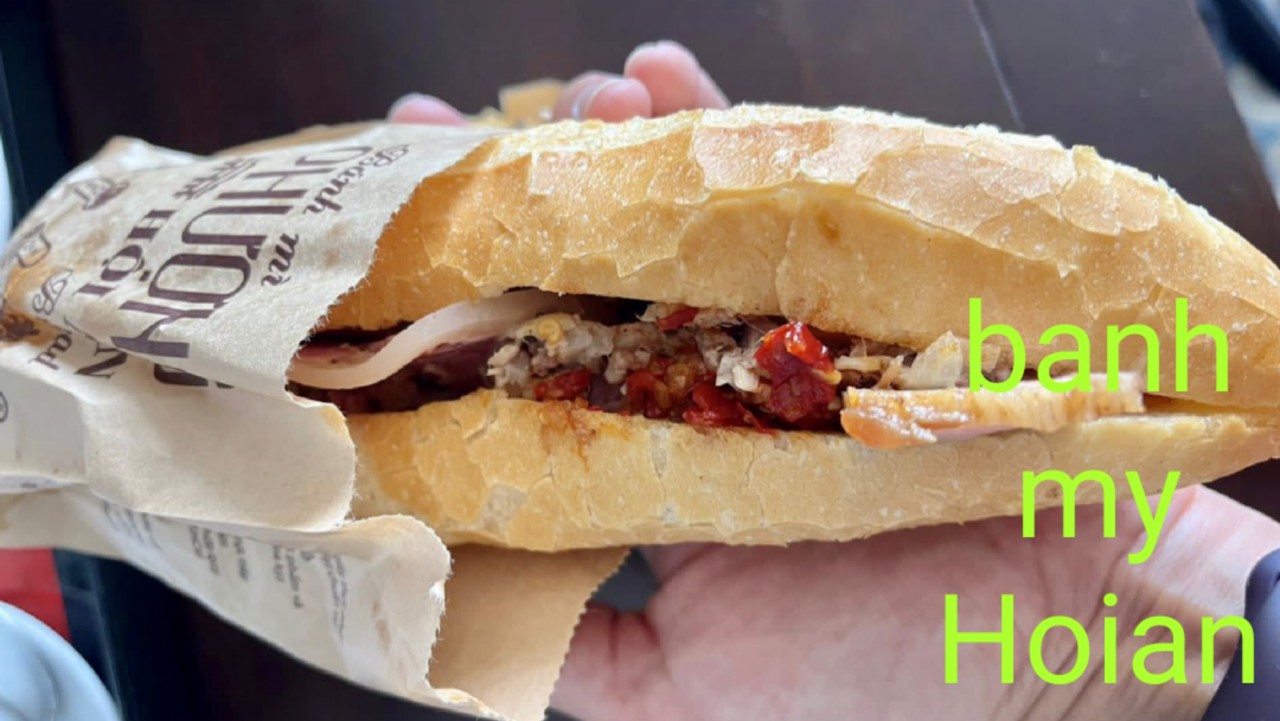 BANH MY
So, the first place we enjoy food is Banh My – there's a local bakery that's been creating the best Banh Mi in town for decades. They employ the best local ingredients and make a delectable sandwich that will wake up your taste buds and prepare them for the flavors to come!
As you all know, Banh My is so popular in Vietnam, it is made to meet the need of every class of people in the society: from pupil, labor, students, officials…Anyone can enjoy it at anytime of the day. Grab Banh My while having a nice conversation will give you an insight into Vietnamese culture and it is probably a dish you must have in Hoi An Food Tour by Motorbike or Bicyle.
HOI AN PANCAKE
Next, Hoi An Street Food Tour will escort you to sample Banh Xeo (or Vietamese Pancake. Hence, Vietnamese pancakes, also known as bánh xèo (pronounced BAN-sew), are a popular street meal in Vietnam. It comprises a crispy crepe-like layer composed of turmeric powder and rice flour that is stuffed with a variety of ingredients, the most frequent of which are vegetables, mung beans, and meat, occasionally fish or pork. The word "xèo" means "sizzling," referring to the sound made when rice batter is poured into a heated pan.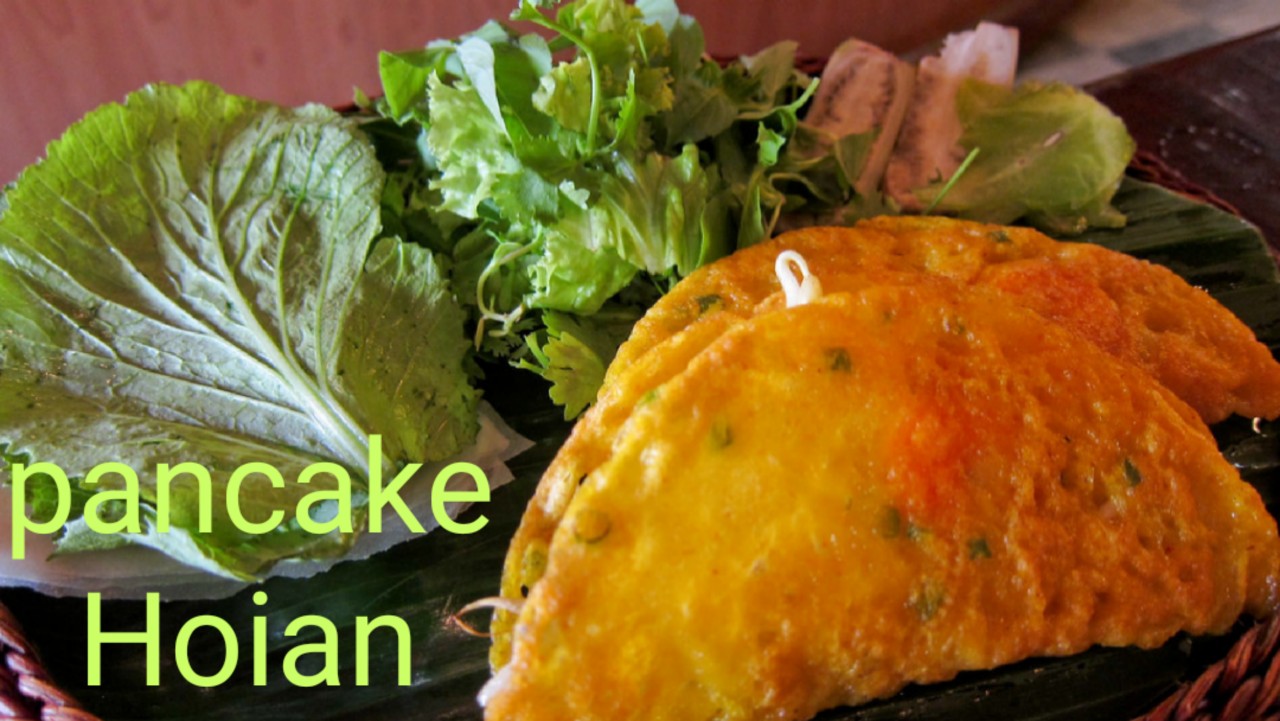 CAO LAU
Furthermore, joining with us in this Hoi An Street Food Tour, it will be a huge miss if you not try Cao Lau – one of the must try foods in Hoi An city. Hence, Cao Lau is made up of Cao Lau noodles, barbecue pork pieces, pork crackling, bean sprouts, lettuce, and herbs, then topped with a scoop of stock.
However, Cao Lau noodles are produced with care using fresh rice from the area. The dish cannot be replicated outside of town because the water used in it must be collected from a well at the neighboring Ba Le well and dug by the Cham people.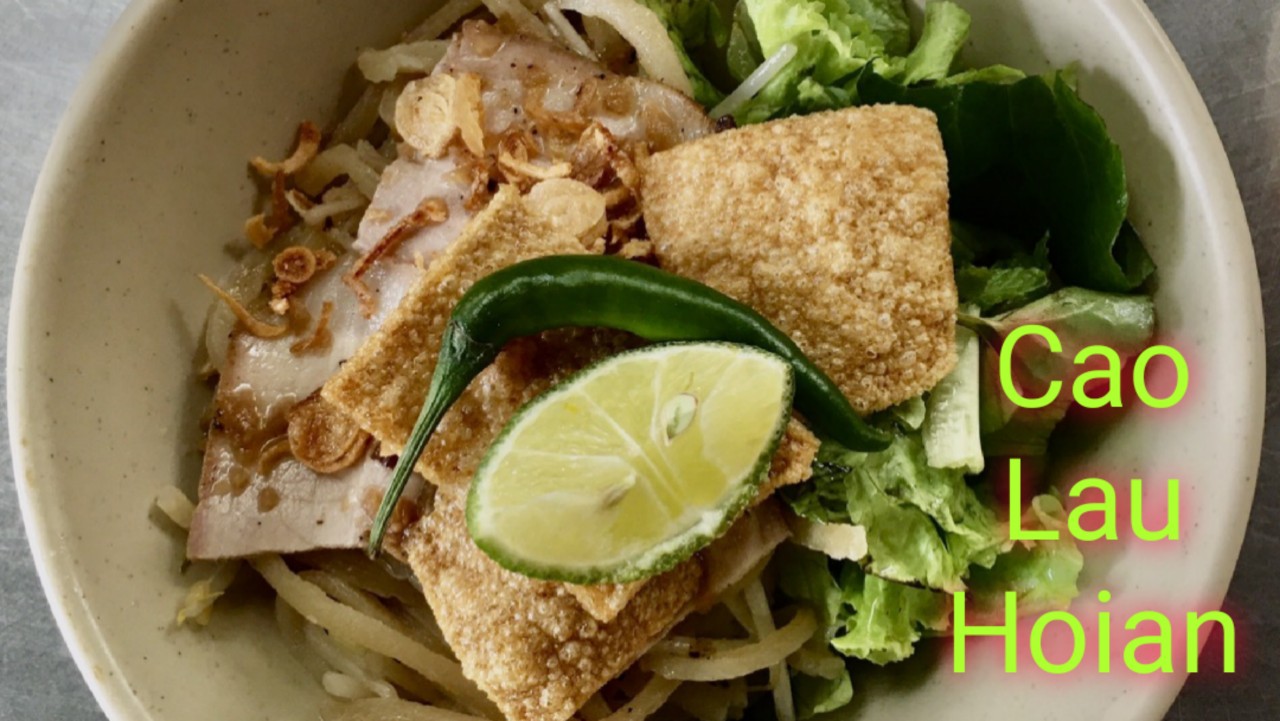 The lye solution used to make the noodles comes from Cham Island trees. This water is then blended with ashes from specific trees, giving it a distinct golden hue and slightly solid texture.
Pork loin or trotter must be utilized to produce the Cao Lau. Pork is marinated and fried before being roasted for an hour. After that, the dish is finished with the addition of fish sauce, soy sauce, garlic, sugar, salt and pepper, thin crispy croutons, vegetables, bean sprouts, and spices, followed by the noodles and herbs. The thick, sesame-filled dry pancakes must be used. Bitter green cabbage and greasy coconut essence are other required ingredients.
MIXED MUSSELS
So, the next dish that we want to introduce to you in this HOI AN FOOD TOUR BY MOTORBIKE OR BICYCLE is mixed mussels.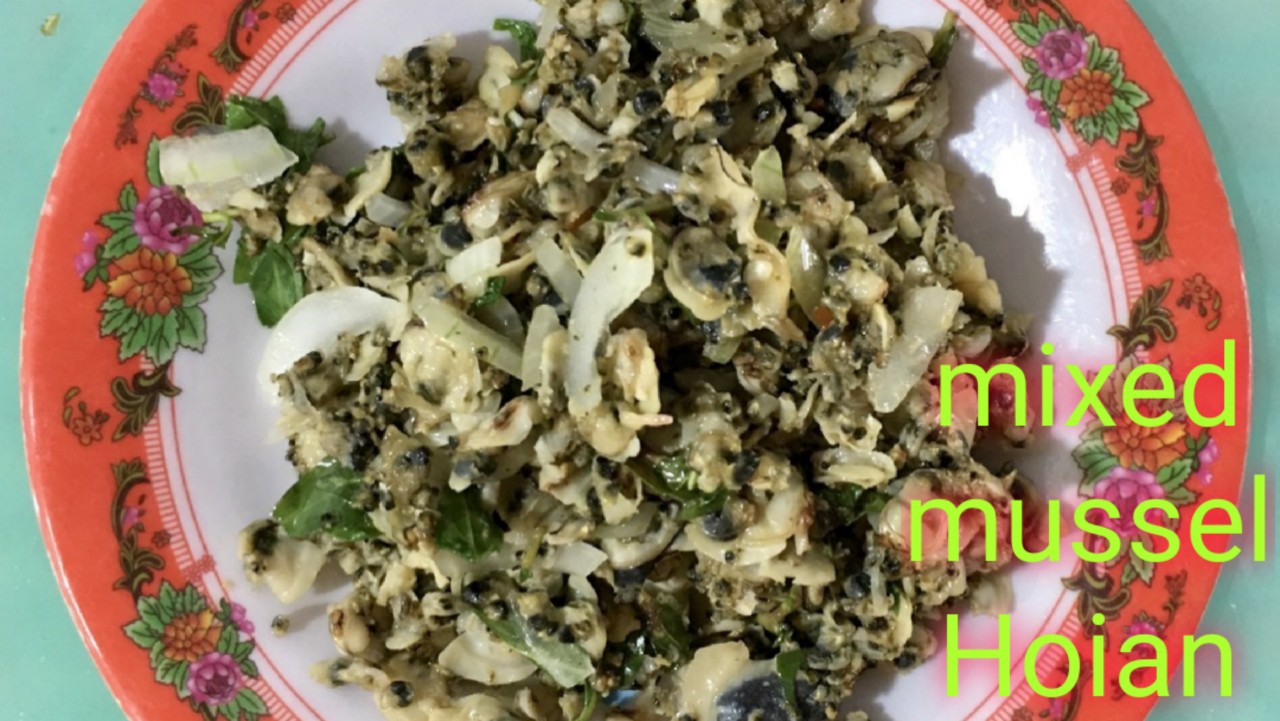 A simple dish but you can taste its unique flavors, especially when you eat with rice crackers and dip into the chilli sauce.
SHREDDED CHICKEN
To continue our HOI AN FOOD TOUR BY MOTORBIKE OR BICYCLE, we then take you to a local restaurant where you can try Hoi An Shredded Chicken and Local Herb Salad . This is a specialty from Qung Nam's northern province. Thus, the meal combines excellent, crispy chicken with fiery onion and pepper flavors that are typical of Central Vietnam. I believe this is a must try dish when you visit Hoi An, and probably you can make it at home with the recipe from local restaurant.
GRILLED PORK
The next dish in our HOI AN FOOD TOUR BY MOTORBIKE OR BICYCLE is Grilled Pork Meat Rolls. Perhaps, it is one of the best street foods in Hoi An.
Therefore, this special dish combines between western BBQ and Vietnamese Spring Rolls, and it's a match made in heaven for all. First and most importantly, after marination, the grilled pork will be prepared in a Vietnamese charcoal barbecue. But, you won't be able to consume just the grilled pork because there will also be rice sheets and vegetables. Then, the delectable pork and vegetables will then be wrapped in rice papers and dipped into the sauce. What an amazing dish that you won't forget.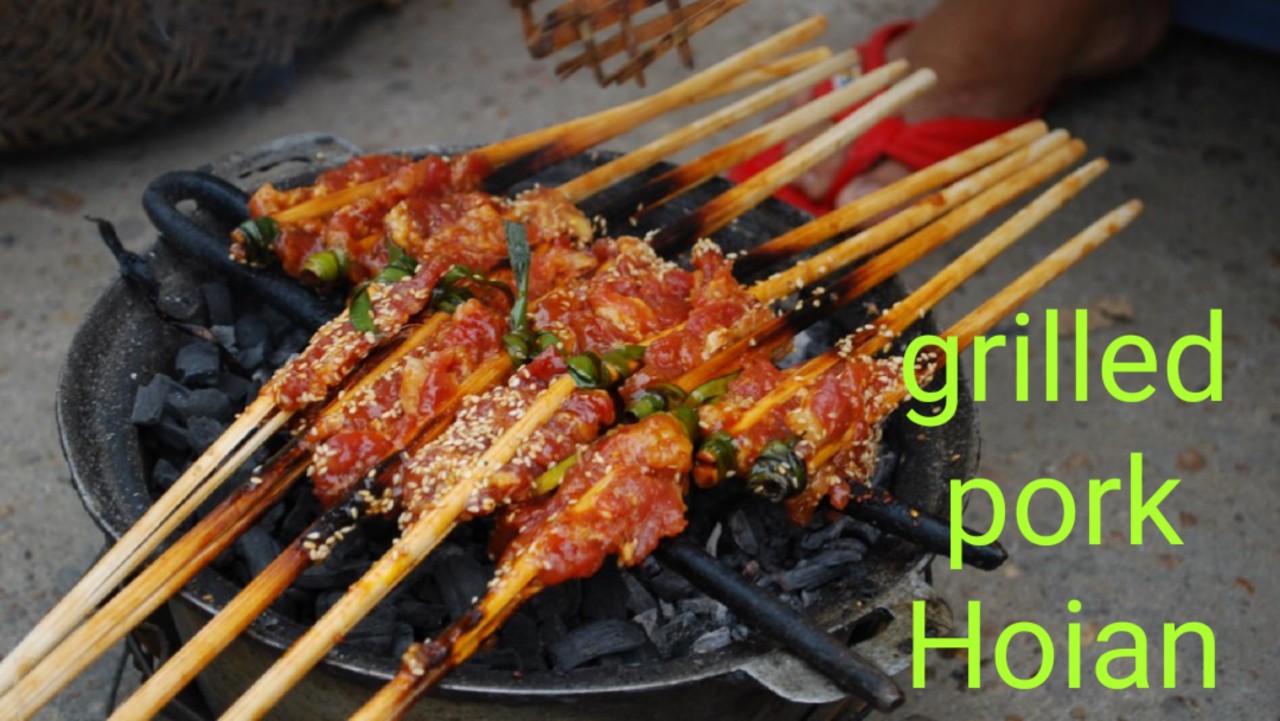 Although the wrapping process is difficult, but it will be a nice experience for you to learn how the local people do before enjoying these amazing street delicacies.
WONTON
Moving on our Hoi An Food Tour by Motorbike or Bicycle, we then transfer you by bike through some hidden streets in Hoi An, passing by many little cafes, shops, bars on the way. And we will make our stop at a local eatery where you can sample White Rose Dumplings and Fried Wonton.
Consequently, White Rose Dumplings simply made from simple ingredients of rice flour and fresh shrimp. To eat it, you just use chopsticks and dip it into the sauce. Although it is simple but it tastes well in your mouth.
On the other hand, Wonton is one of the local Hoi An dishes. In the old days, Wonton was made by Chinese when they moved to settle in Hoi An but this dish is gradually adapted and revised to suit the taste of the local Hoi An people.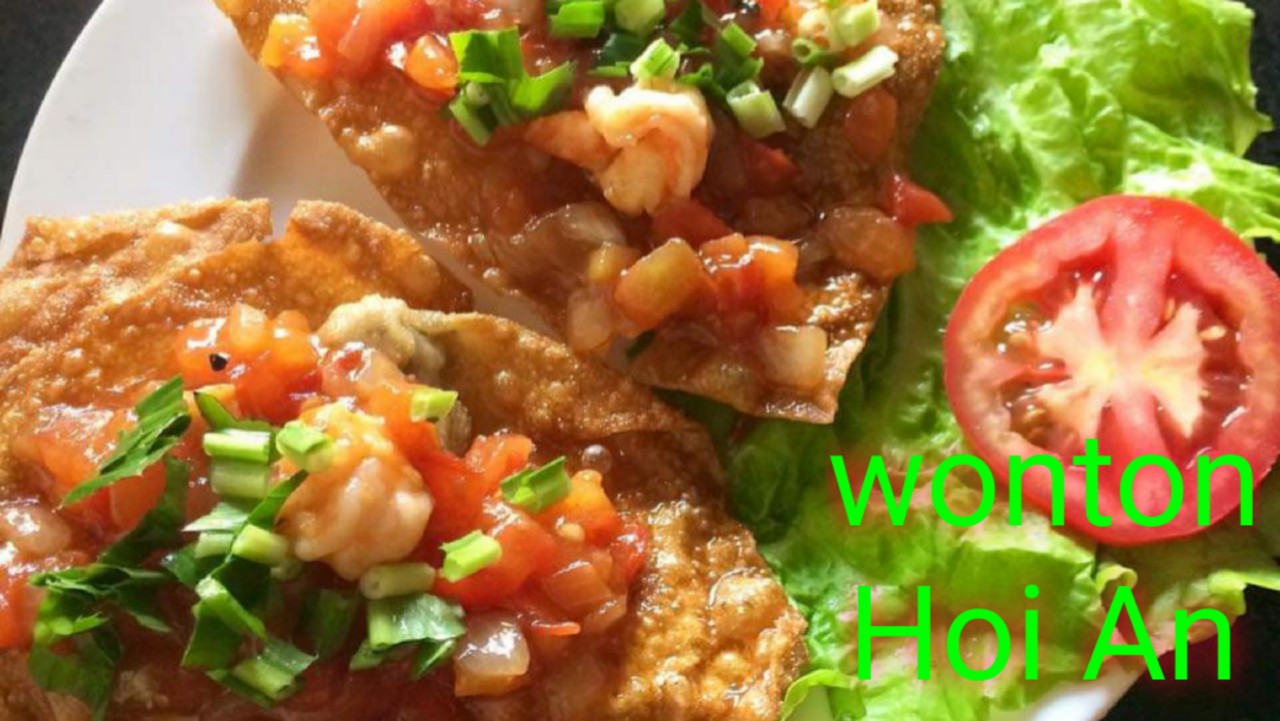 Thus, Wonton is alike ravioli when it's made with rice flour and mixed fillings of shrimp, pork, egg and spices. There are fried and soup wontons that you can have a try.
Besides, Fried Wonton has toppings of vegetables and sweet and sour shrimp but the local people often add more fried tomato sauce to make it more mouth watering and good looking shape.
After enjoying some of the best Hoi An Street Foods then our Hoi An Food Tour by Motorbike is coming to the end. So, we will then take you back to the hotel or you can have some time in Hoi An center on your own. Premium Travel Vietnam wish you had a great evening food tour with us.
HOW YOU ENJOY HOI AN STREET FOOD  BY MOTORBIKE AND BICYCLE?
]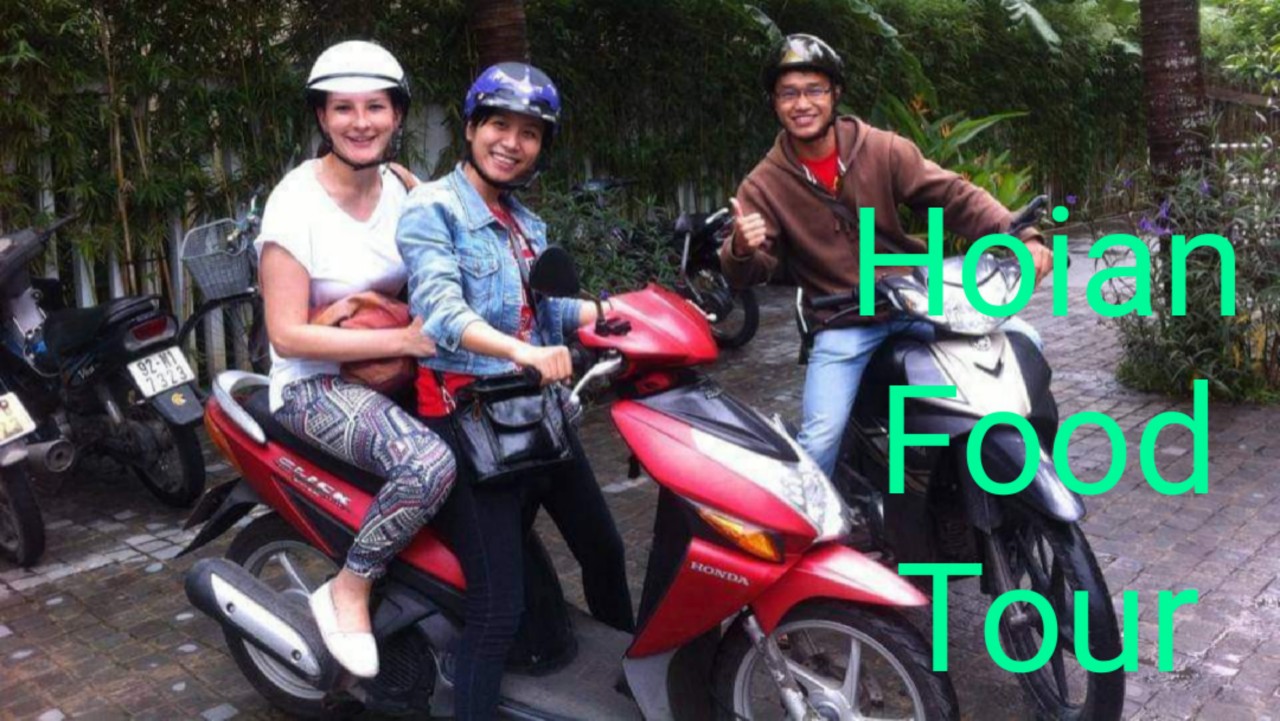 Open eye sightseeing on motorbike
Big fun on scooter ride
Explore some hidden streets and small alleys in Hoi An city
Enjoy truly street food where locals come and eat
Watch the busy night street in Hoi An and more
HOI AN FOOD TOUR BY MOTORBIKE PRICE, INCLUSION AND EXCLUSION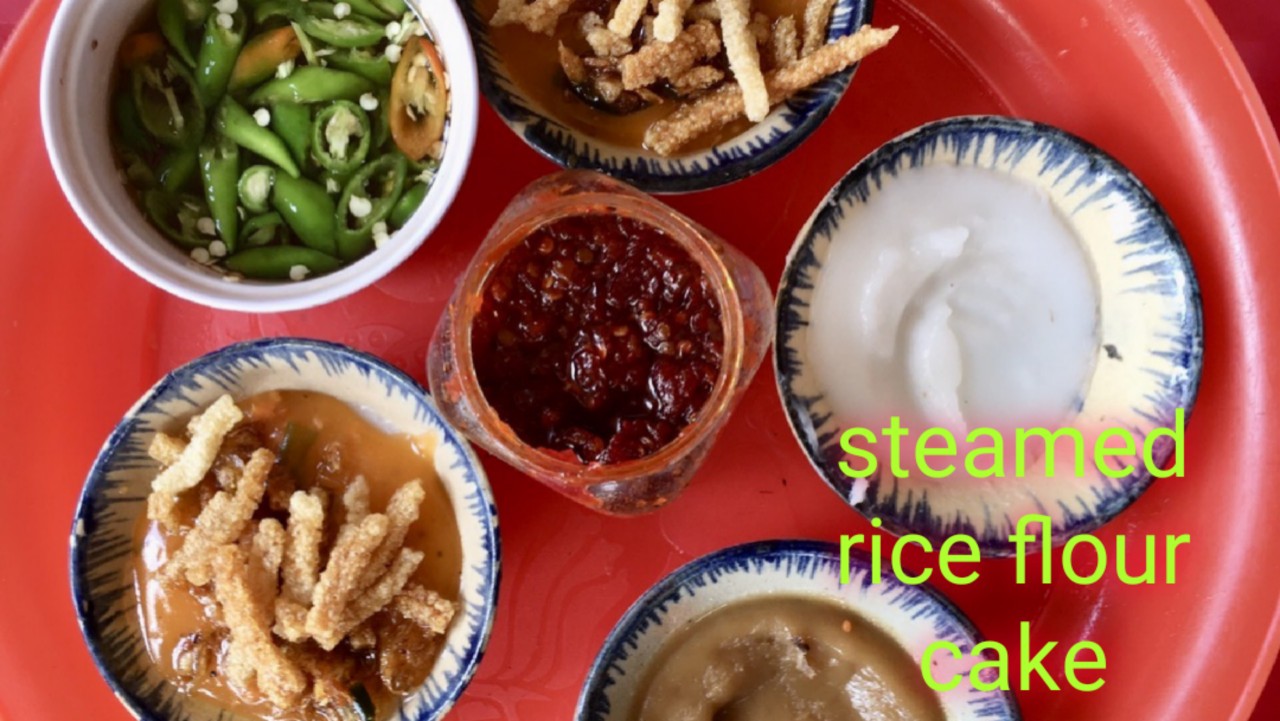 Price
Send an email to us at premiumvietnamtravel@gmail.com or whatsapp Mr. Viet at +84 979613777 for more details.
Inclusion:
7 dishes food tour
Motorbike or bicycle transportation and driver
English Speaking Tour guide
Exclusion:
Beverages and other meals do not mention in the itinerary
Travel insurance
Personal expenses
Tipping/ Gratuities
HOI AN FOODIE TOUR CANCELLATION AND CHILDREN POLICY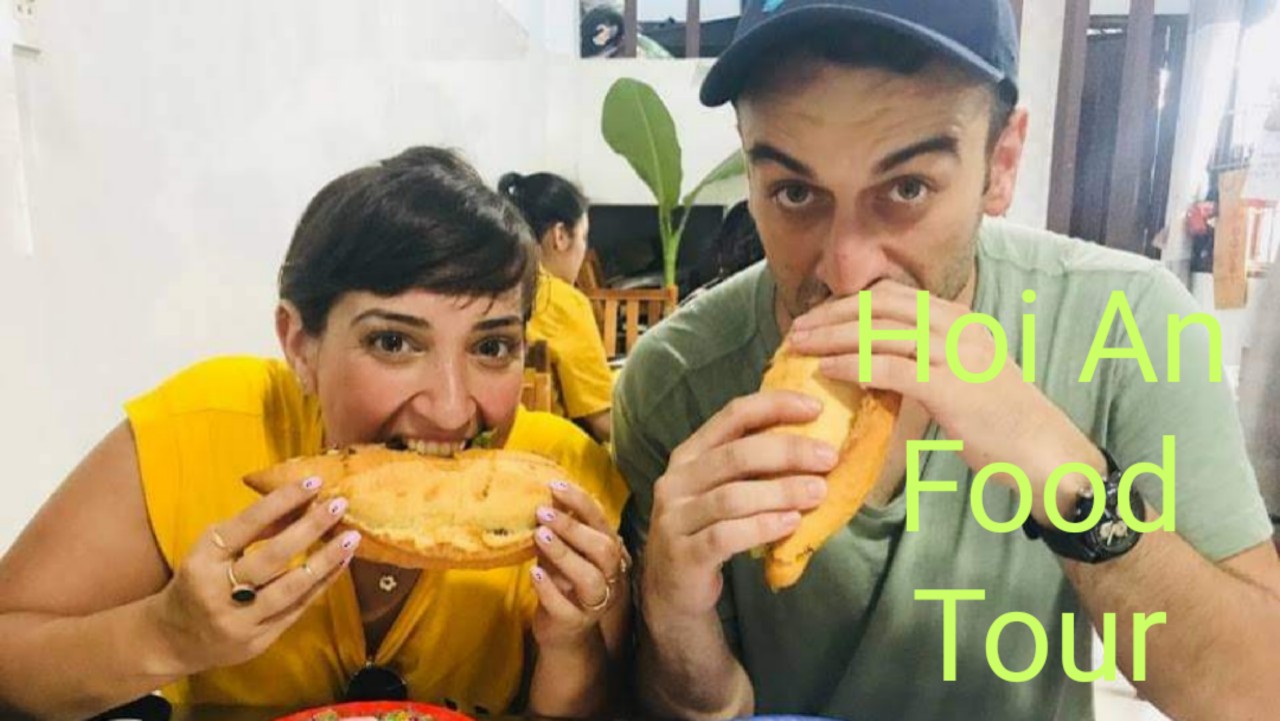 Cancellation Policy
Prior more than 7 days: 10% of total rates.
Prior from 4 to 7 days: 50% of total rates.
Prior less than 3 days: 100% of total rates.
No-Show: 100% of total rates.
Children Policy
Child under 5 years old: FREE of charge
Child from 6 to 10 years old: 50% charge
Child from 11 years old and above: 100% adult rate
HOW TO BOOK HOI AN STREET FOOD TOUR?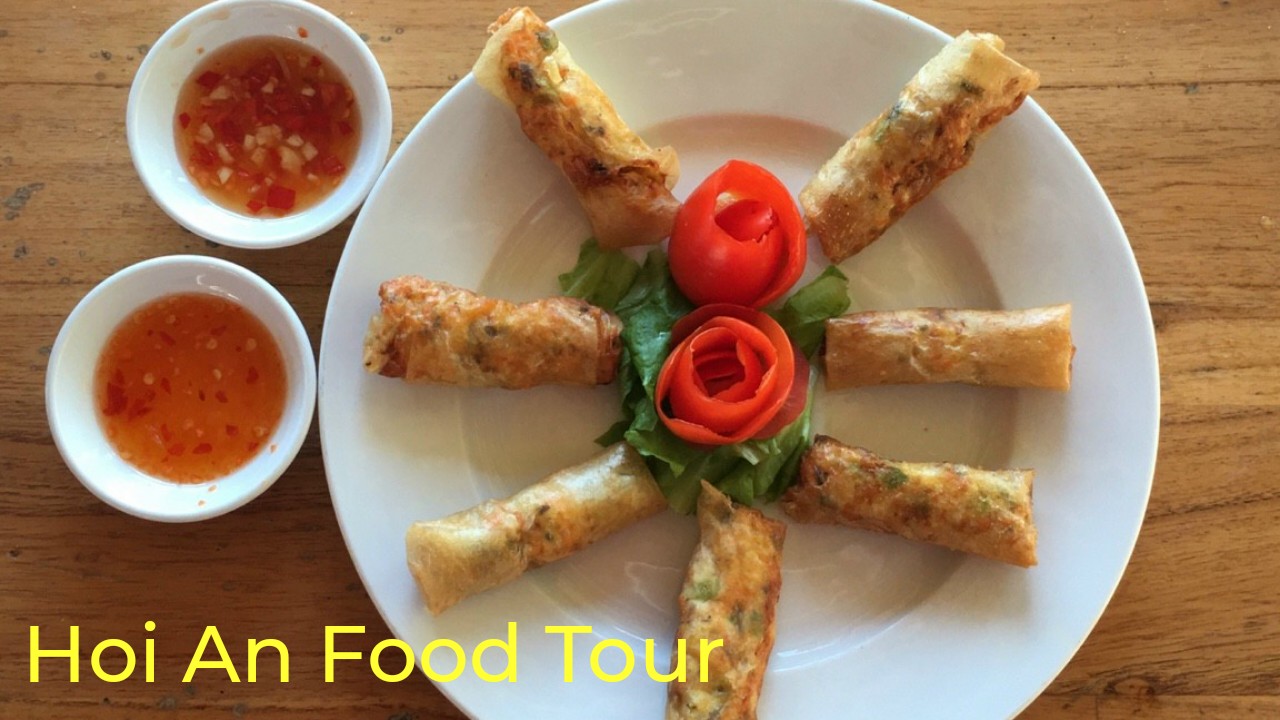 So, Hoi An is the paradise for Street Food Tour in Vietnam. Therefore, if you come to Hoi An ancient town and would like to sample some of the Best Hoi An Street Food Tour, do not hesitate to contact us:
Website: https://premiumtravel.info/tours
Email: premiumvietnamtravel@gmail.com
Whatsapp/Viber at 0084 979613777
We will definitely make your Street Food Tour Da Nang an enjoyable one.
Copyright by Phong Nha Pioneer Travel, see the original link here