General
OVERVIEW:
Da Nang is considered as the most liveable city of Vietnam. The Nature Mother has blessed this city with many beautiful beaches, pretty mountains and islands, various tourist attractions. Today, Da Nang is one of the fastest growing cities in Vietnam. Thus, many tourists choose Da Nang as the summer holiday and vacation. They not only come here for beaches and seafood but they also visit a Disney Land of Da Nang – Ba Na Hills. Hence, this is the top leading entertainment park in Vietnam. It became the summer resort of the French in late 18th century, it now attracts thousands of visitors everyday coming to admire the amazing forest of nature, visiting Giant World-renowned Golden Bridge, Flower Garden…To aim serving those ones who want to explore Golden Bridge Ba Na Hills from Hoi An, Premium Travel Vietnam (PTV) organise Ba Na Hills Tour from Hoi An.
BA NA HILL TOUR FROM HOI AN SUMMARY, ITINERARY:
SUMMARY
– Duration: Full day tour
– Visit Golden Bridge, Flower Garden, Wine Cellar, Linh Ung Pagoda
– Visit Fun Theme park
– Free time
– 16:30 Finish the tour
– Note: Time can be flexible
– Highlights: Golden Bridge – cable car – flower garden – Buddist temples – indoor activities
ITINERARY:
To begin the tour, in the morning our tour guide and driver from Premium Travel Vietnam will come to meet you up at the hotel in Hoi An. Then we will commence Ba Na Hills Tour from Hoi An. During on our way, we will pass by Da Nang city center that is said to be the most lively and the best place to live in Vietnam.
On arrival in Ba Na Hills, we then start taking cable car to the first station. Thus, Ba Na Hills cable car has 4 world records: the longest one-wire sling with a the length of 5,777.61m; the longest distance between each station of 1,368.93m; the longest unpatched wire in the world of 11,587m; and finally the heaviest cable roll in the world of 141.24 tons. As soon as sitting in a cable car, it is so wonderful for you to see pristine forest; watching the birbs singing their cheery songs and even hearing some babbling brooks. The nature here is just stunning and spectacular.
Upon reaching at Lourve station, our first visit is amazing Golden Bridge with giant hands. You will have many opportunities to take pictures of this scenic place. This is the most impressive part of Ba Na Hills. Many people say that this Golden Bridge is from the Mountain God to help us out.
Later on, we are off to Le Jarddin D'Amour flower garden with all kinds of colorful flowers. Here, you seem to be lost in a flower garden in far away Europe. Thus, you can realize many kinds of flowers and such a picturesque atmosphere. After taking many beautiful pictures with this setting and then we will keep walking and visit Sakyamuni Buddha statue 27m high. From here, you can overlook Da Nang city from this far distance. Following that is a visit to Debay French wine cellar.
Later on, our second cable car will lead us to the summit of Ba Na Hills. From now on, you can feel the changes of weather in this place: spring in the morning, summer at noon, autumn in afternoon and winter in the evening. Thanks to its height, this temperature is so pleasant and now we understand why Ba Na Hills is said to be second Sapa of Vietnam and the nature is just stunning, fresh air with lively setting.
At arriving here, we then wander around and sightseeing Square Du Dome, Catholic church St Denis and especially Fantasy Fun Park with all latest games, entertainment and activities. Of course, you will harmonize yourself in some exciting games or simply take a memory picture with Ba Na's artists and singers.
Afterwards, you will have some free time looking around exploring Ba Na on your own. You can walk up stairs to visit Ling Phong Tu Temple with a panoramic view of the whole area. From here, you can have the highest peak of Ba Na Hills.
Finally, we get on cable car and go back to the parking lot. Then tour guide and driver will transfer you back to your hotel in Hoi An. Therefore, our Ba Na Hills Tour from Hoi An will come to an end here. We wish you have a memorable time with us.
HOW DO YOU ENJOY BA NA HILLS AND GOLDEN BRIDGE TOUR FROM HOI AN?
First, this tour will provide you with a remarkable day trip from Hoi An. You will contemplate a second Sapa or Da lat of Vietnam right in central Vietnam, admiring the most newly built unique Golden Bridge in Vietnam.  Second, you will enjoy very fresh air with primitive picturesque nature in Ba Na Hills with breathtaking landscape. Third, taking the world's 4 – record cable car with longest wire and listening to sound of birbs. You seem to be lost in a fairy land. Finally, you get a chance to excite yourself with all entertaining activities provided by the host. You surely have beautiful moments with Premium Travel Vietnam.
BA NA HILLS DAY TOUR FROM HOI AN PRICE, TOUR INCLUSION, TOUR EXCLUSION, THINGS TO BRING, TRAVEL GUIDE, CHILDREN POLICY?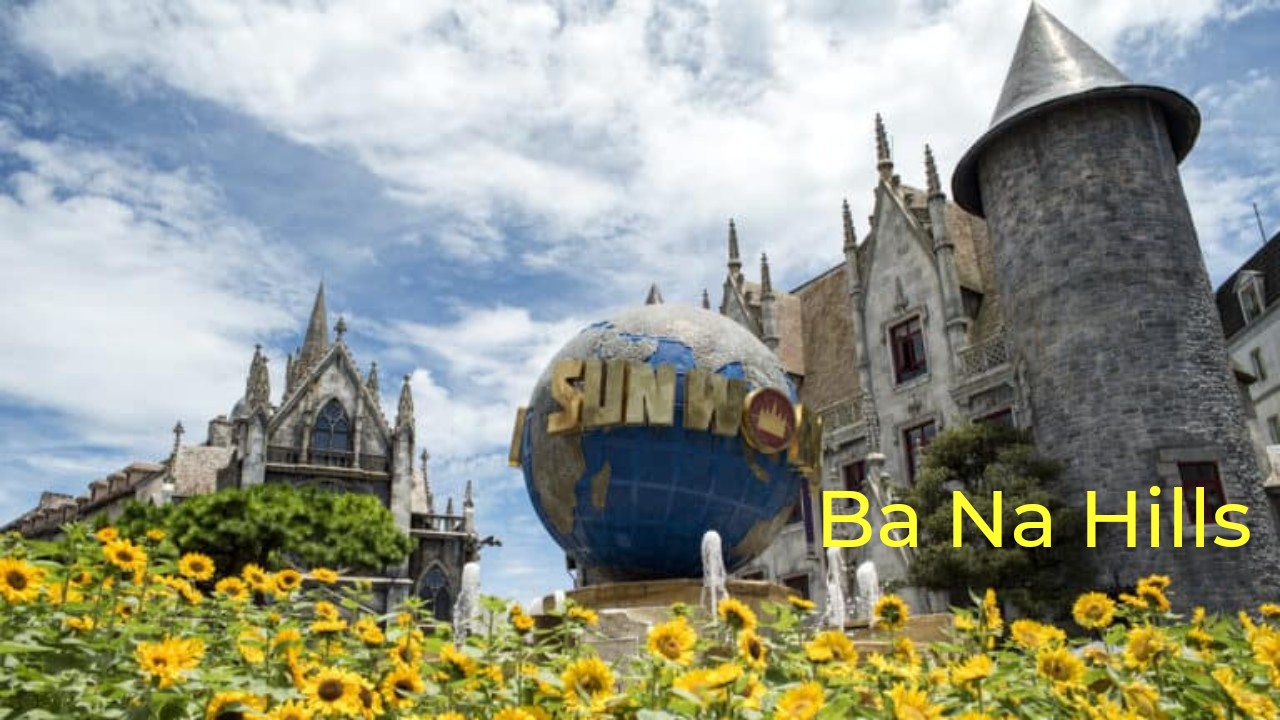 PRICE
Kindly send an email to premiumvietnamtravel@gmail.com or text/call us via Whatsapp/Viber at 0084979613777 for more details and assistance for Ba Na Hills Private Tour from Hoi An. We will promptly response to you.
TOUR INCLUSION
4 – seat clean private car with air conditioning
Experienced driver
English speaking guide
Entrance ticket
Cold water and wet tissue
TOUR EXCLUSION
Travel insurance
Other expenses
Soft drinks and beverages
Tips and gratuities
THINGS TO BRING
Fully charged camera
Sun cream
Sport shoes or sandals
Caps/hats
Sun glasses
Insect spray
TRAVEL GUIDE
In months of October, November, December, January, February; it is normally rainy, misty and cold in Ba Na Hills, let's bring rain coats and jackets with you. For the rest of the year, it is usually pleasant. In the summer, every afternoon it has some thunderstorms and lightning.
CHILDREN POLICY
Child under 1m high: FREE of charge
Child from 1m to 1.4m: children ticket
Child from 1.4m high above: 100% adult rate
HOW TO BOOK HOI AN BA NA HILLS DAY TRIP?
So, if you come to Hoi An city or Da Nang city and want to look for a professional tour operator/ best travel agent for Ba Na Hills Tour from Hoi An city, kindly contact us as follows:
Website: https://premiumtravel.info/tours
Email: premiumvietnamtravel@gmail.com
Whatsapp/Viber at 0084 979613777
We highly respect your choice and make your trip a meaningful one
Copyright by Phong Nha Pioneer Travel and see the original link here