General
As we know, Phong Nha-Ke Bang is a UNESCO World Heritage Site in Quang Binh Province, central Vietnam, and is more than a national park. It is Asia's oldest major karst structure, formed 464 million years ago as a result of earth crust evolution.
Phong Nha-Ke Bang Park is home to a 2,000-square-kilometer limestone zone as well as a 70-kilometer-long grotto and cave system. Of which, the Hang Son Doong Cave, the world's largest cave, is located within the park. Its largest chamber is more than five kilometers long.
Besides, Phong Nha National Park, which is made up of 300 caves and grottos, offers a variety of activities, including boat trips to caves and grottos, mountain climbing, and forest trekking. The park is large and contains a diverse range of intriguing vegetation, many of which are rarely seen elsewhere. This is an excellent opportunity to learn more about uncommon and rare species. Therefore, Premium Travel Vietnam organize Phong Nha and Paradise Cave Tour.
PHONG NHA AND PARADISE CAVE PRIVATE TRIP ITINERARY:

TOUR FACTS
Duration: one day
Highlights: boat trip – stalactites – stalagmites – Vietnam National Park
Route: Dong Hoi – Phong Nha – Thien Duong
DETAILED ITINERARY
Phong Nha Cave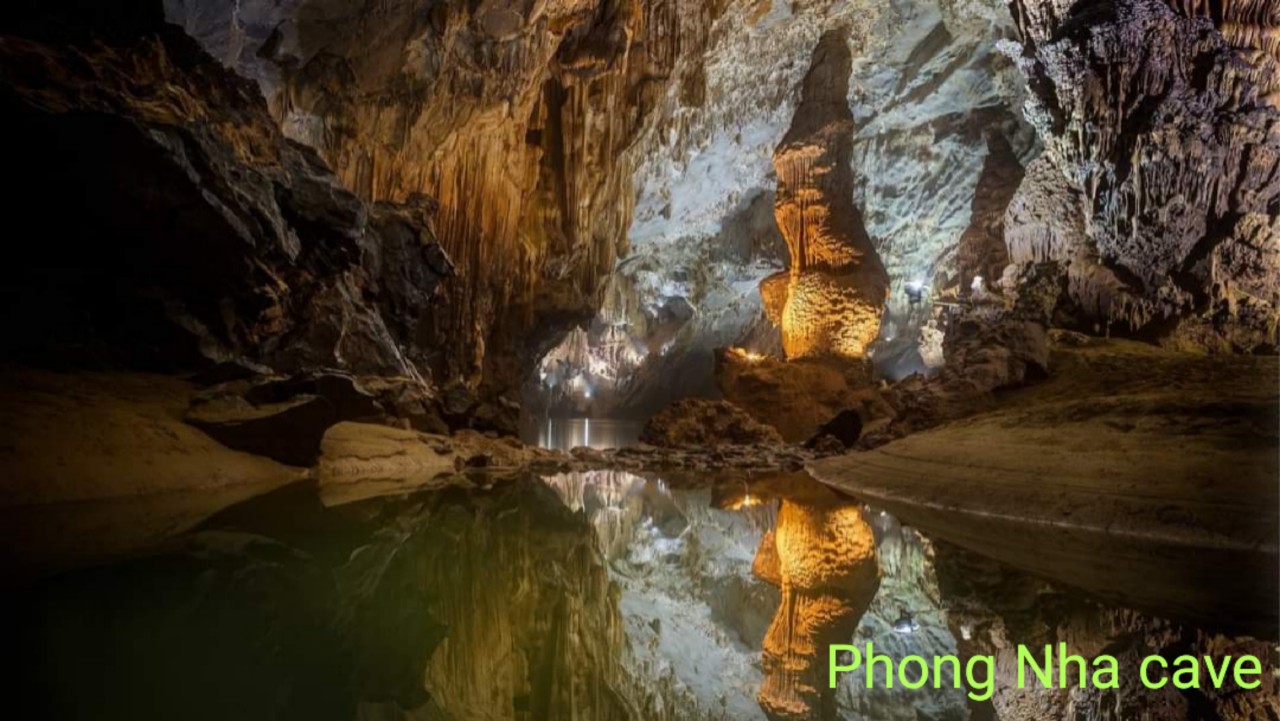 To begin our Phong Nha and Paradise Cave Tour, in the morning the guide will come and pick you up at the hotel in Dong Hoi and directly transfer to Phong Nha National Park. First, we start our Phong Nha and Paradise Cave Tour by boat trip on Son river to admire the scenery of the area's rustic beauty.
Upon reaching the cave, the boat sails inside and you are just entering the land of mystery. Thus, you got a chance to watch and take many pretty pictures of stalactites coming down from the cave ceiling as well as hearing some birb sound from the cave.
Also, the more further you go in, the more scenic landscapes come out. It seems that it is so stunning and amazing site that you are speechless to say any words. In addition to beautiful natural sightseeing, you also find out some pictures of animals such as lion, cuttle fish, octopus and even a lady buddha. Thus, in your imagination, she seems to drip down water on us to cool down in a hot summer day.
Afterwards, on the way out, we will get off the boat and walk on fine sand dunes. From here, another world comes out with many scenes of castles, terrace fields from stalactites that you seem to be lost in a fairy land. Therefore, we feel the mighty of the nature in Phong Nha Park and all of this will bear in our mind.
Tien Son Cave
Then our next visit is Tien Son cave – the cave of brilliant stalactites and stalagmites. From the bottom up to the cave entrance, we have to walk up 330 steps and visit it. There is a winding pathway inside the cave between thousands of stalactites and stalagmites with illusive colors and these marvelous colors make you like entering the realm of the Jade Emperor. From the cave entrance to the end, we walk through a narrow path but along the way, mysterious beauty seems to lay you down.
After all, we will walk back down the cave. From here, the boat takes us back to the car and then we will take you to a local restaurant for lunch.
Paradise Cave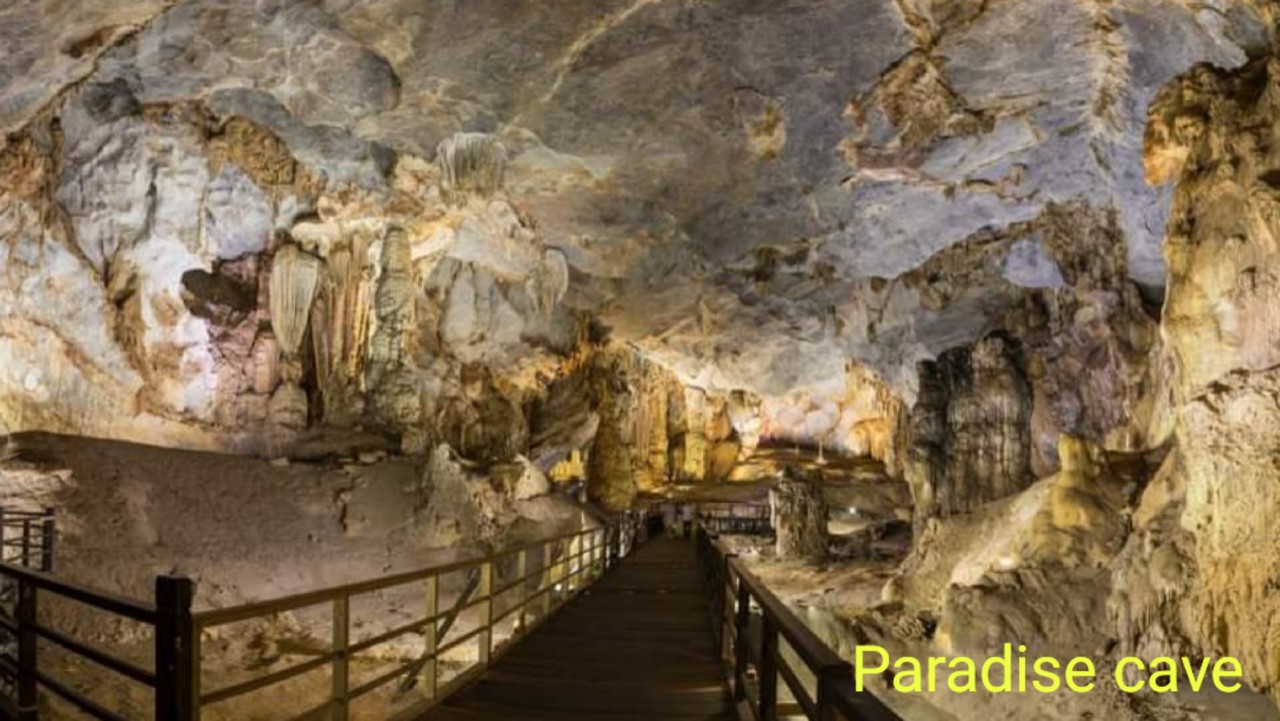 After lunch, our Phong Nha and Paradise Cave Tour continue with a sightseeing of Paradise cave. Hence, this cave is considered as "the Imperial palace underground", and one of magnificent and magical wonders of the world, formed 400 millions years ago.  The paradise cave is 31.4 km long which is the longest in Asia while the widest point of the cave is 150 m and the highest point is 80 m.
According to the local people, Paradise cave was found in 2005 by a local man named Ho Khanh and became a tourist attraction in 2010. From the gate, we walk along wooden pathway 800 m and admire the creation of the nature. A special thing here is Quang Han palace with stalactites like curtains of royal bed and Flower Tower with special shapes goes far beyond someone's imagination.
After exploring it, we will walk back out and the car will meet us to take you back to the hotel in Dong Hoi. And our Phong Nha Cave and Paradise Cave Tour from Dong Hoi will come to an end here.
HOW YOU ENJOY PHONG NHA AND PARADISE CAVE PRIVATE TOUR?
Nature sightseeing
Joining in this Phong Nha and Paradise Cave Tour, you not only discover the mighty of Phong Nha National Park but you also harmonize yourself in a vast, green nature of Phong Nha areas.
Tranquil Boat Cruise
In addition, taking boat cruise on Son river will be an unique trip as you can see daily life of people, watching beautiful but rustic scenery on two banks of the Son river.
Visit the Asia's longest dry cave
And lastly, when you are coming to Paradise cave, you will explore the longest dry cave in Asia, you are like being lost in a Paradise.
To sum up, this is a definitely a must-do Phong Nha and Paradise Cave Private Tour for you.
PHONG NHA AND PARADISE CAVE TOUR FULL DAY Price, Tour Inclusion, Tour Exclusion, Things to bring, Travel Tip?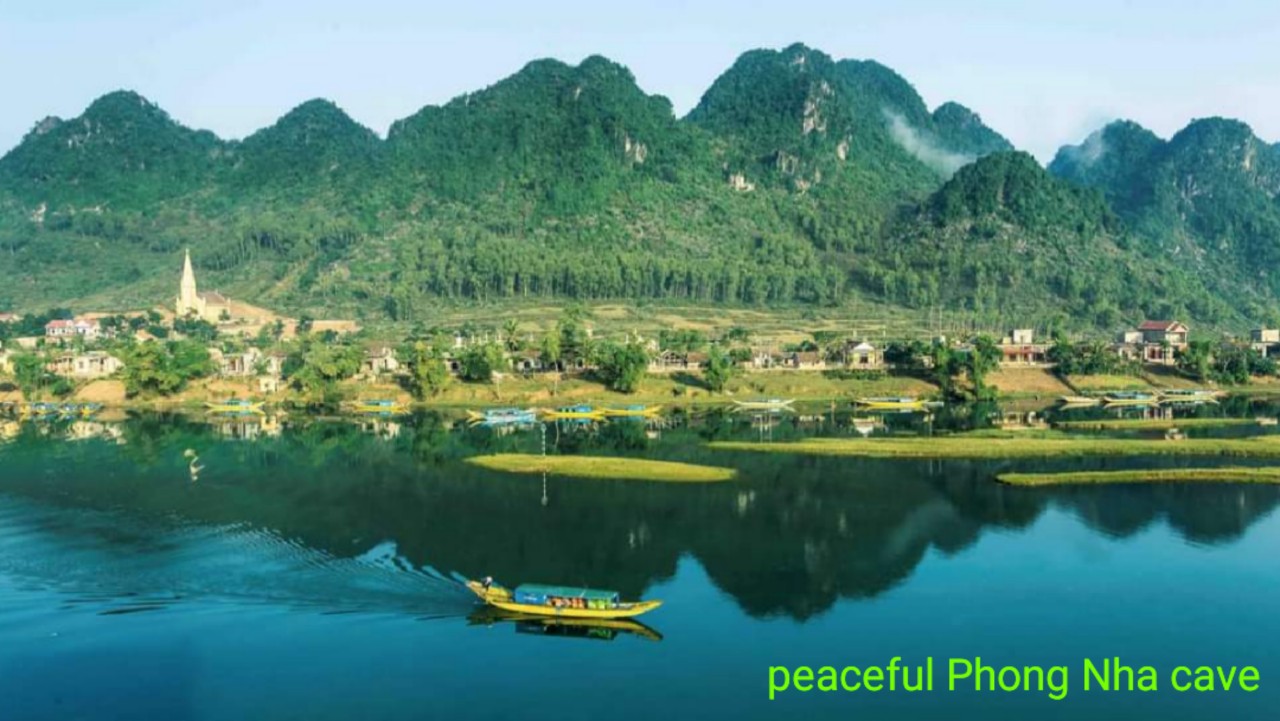 TOUR PRICE
If you are wondering how to know the best deal of Phong Nha and Paradise Cave Tour Full Day, please send an email to Premium Travel Vietnam at premiumvietnamtravel@gmail.com or whatsapp Mr. Viet (Travel Manager) for more details and assistance. We will promptly response to you and we are honored to serve you.
Tour inclusion

Tour exclusion

– 7 – seat private car with air conditioning

– Experienced driver

– English speaking guide

– Entrance ticket

– Cold water and wet tissue

– Lunch

– Travel insurance

– Other expenses

– Soft drinks and beverages

– Tips and gratuities

Things to bring
Travel tip

-Fully charged camera; Sun cream; Climbing shoes; Caps/hats; Sun glasses; Insect spray;

In months of September, October, November, December; it is the flooding season in Phong Nha, so we DO NOT organise the tour. For the rest of the year, it is usually pleasant and nice.
Remarks
Tour departs from Dong Hoi city and Hue city only and is conducted in a nice sunny pleasant day. We will not organize the tour in case of bad weather.
Children policy
FOC for children under 5 years old
Children under 1.3 m high free of charge for ticket
Full charge as adults for children over 1.3 m high
HOW TO BOOK PHONG NHA AND PARADISE CAVE TOUR 1 DAY?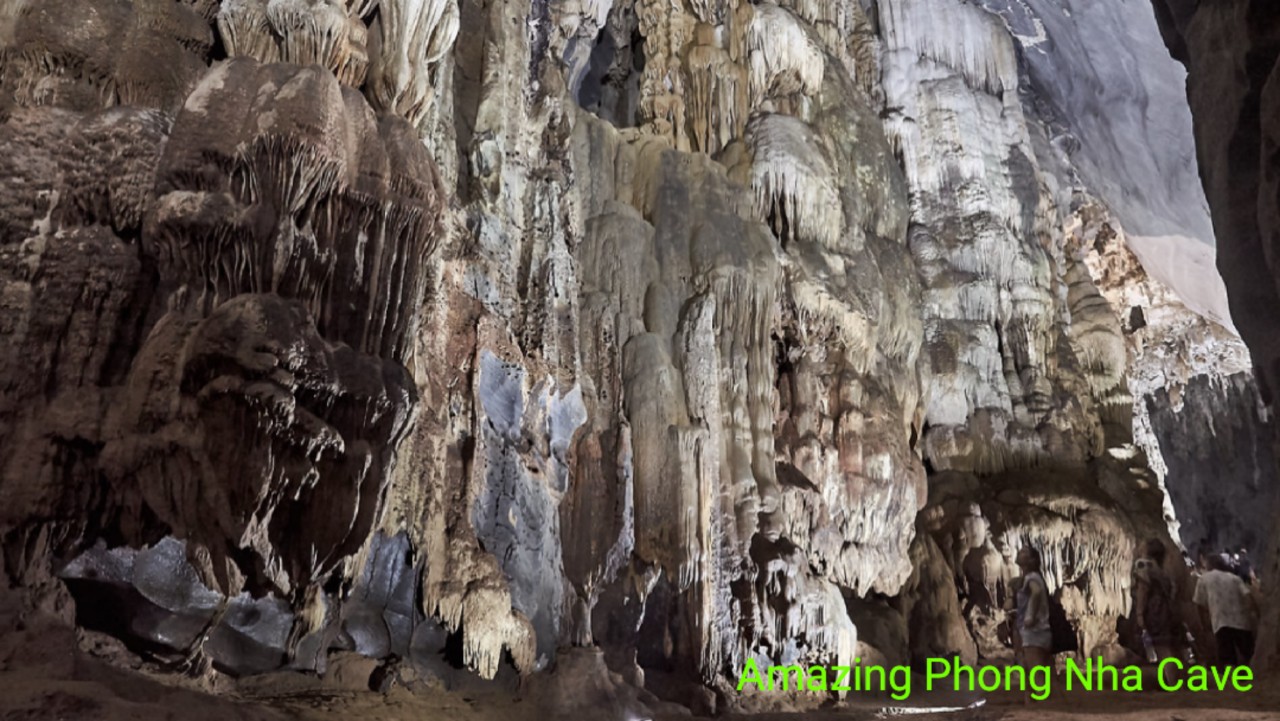 So, if you come to Dong Hoi city and would like to find Phong Nha and Paradise Cave Tour from a professional travel agent, do not hesitate to contact us:
Premium Travel Vietnam
Website: https://premiumtravel.info/tours
Email: premiumvietnamtravel@gmail.com
Whatsapp/Viber at 0084 979613777
We highly respect your choice and make your trip a meaningful one
Copyright by Phong Nha Pioneer Travel, see the original link here
We will make the best trip and you will have a memorable experience Phong Nha and Paradise Cave Tour One Day.
FREQUENTLY ASKED QUESTIONS ON PARADISE PHONG NHA CAVE TOUR FULL DAY?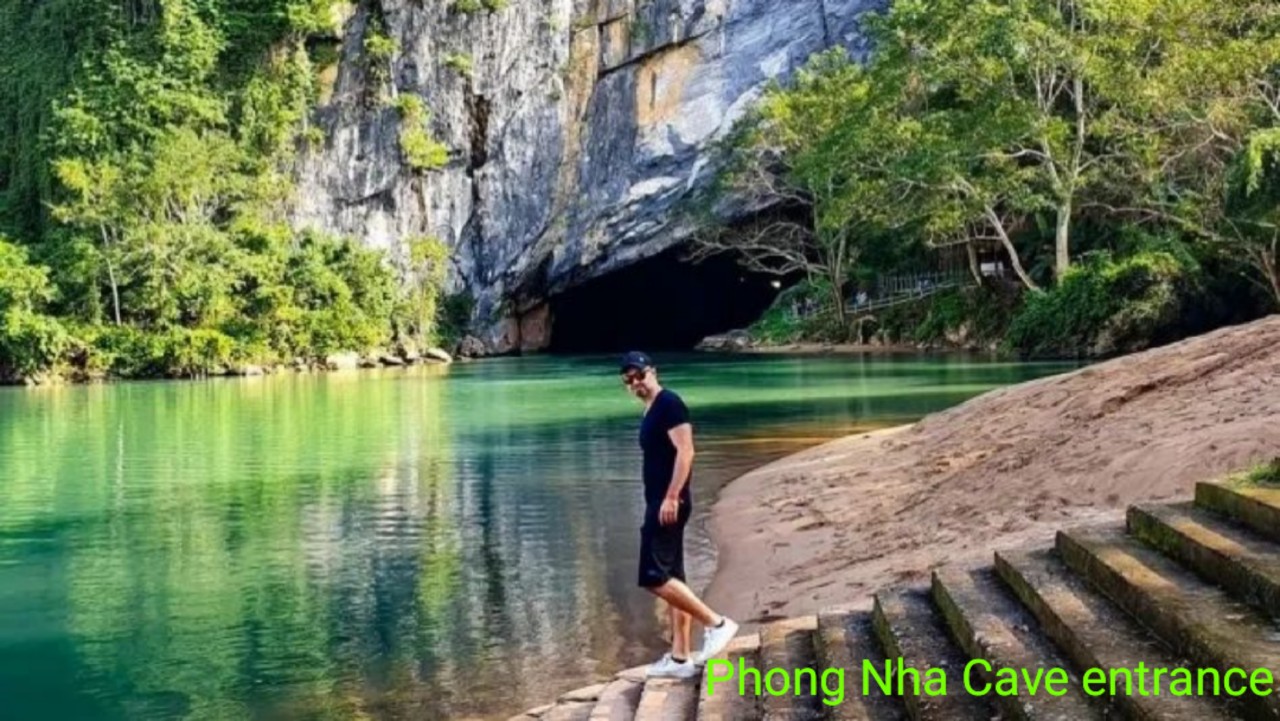 Question (Q): How long is the drive from Dong Hoi to Phong Nha?
Answer (A): The distance between Dong Hoi city and Phong Nha cave is nearly 46 kilometers and it roughly takes you one hour to travel by car.
Q: When should we start the trip?
A: You can start the trip in the morning from Dong Hoi then you can have a full day tour exploring these two caves. If you stay in Phong Nha then you can begin the tour at around 9 a.m
Q: When is the best time to visit Phong Nha Vietnam?
A: The months of March through August are the ideal times to explore Phong Nha Ke Bang National Park in Vietnam. Since it's the dry season, now is the perfect time to explore the park's many natural wonders. On most days, the temperature can reach 32 °C, making it warm or even hot.
Q: Can we do Dark cave, Phong Nha cave and Paradise cave in 1 day?
A: The answer is YES. However, to be in time to visit all three caves in one day, you might start the trip early in Dong Hoi around 7 or 7:30 a.m
– THE END –